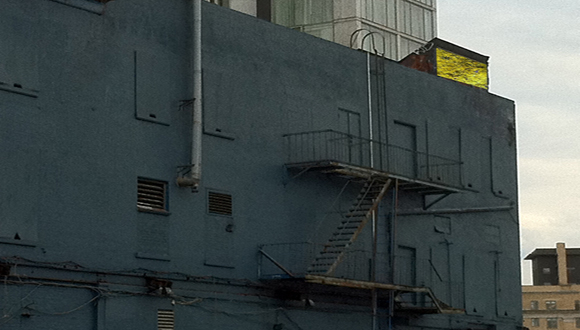 Elizabeth Demaray / Lichen for Skyscrapers Project
This project seeks to ameliorate the lack of native vegetation found in global cities by culturing lichen on the sides of skyscrapers and other manmade structures. Lichen, a wonderfully adaptable plant, can grow vertically on many porous surfaces. Once propagated, it forms a protective barrier, insulating its supporting surface from harmful elements while serving to lower the cumulative temperature in metropolitan centers. This, along with the ability to withstand extreme drought, makes lichen an almost ideal form of "houseplant." As part of AiOP: RITUAL, the Lichen for Skyscrapers Project proposes lichen planting as a new ritual for the urban dweller.
October 1-10. Friday, October 8 at 11am walking tour/workshop on lichen care, propagation and placement.
Along the length of 14th Street. Workshop begins at the base of the George Washington statue in Union Square Park and leads to Hudson River Park.
artist info
Elizabeth Demaray knits sweaters for plants, upholsters stones and fabricates alternative forms of housing for land hermit crabs. She is the recipient of the MOMA/P.S.1 National Studio Award, the Aldrich Emerging Artist Award, the NAFA Award in Sculpture and is an Associate Professor of Art at Rutgers University.