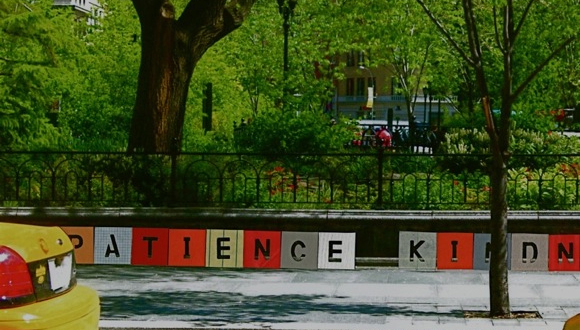 Gene Schmidt / Nine Word Walk
In Nine Word Walk pedestrians will come across the words LOVE, JOY, PEACE, PATIENCE, KINDNESS, GOODNESS, FAITHFULNESS, GENTLENESS, and SELF-CONTROL (known to some as the fruit of the Spirit), in the form of stencil-like panels of reclaimed scrap wood leaning against walls and fences. This physical "text message" will be set up, taken down, and repeated along the length of 14th Street, first on the south side, then on the north side, over the ten days of the festival.
October 1-10 from 9am-1pm
Moving the word two to three blocks each day along the length of 14th Street.
artist info
My father was a preacher and a carpenter. He put thoughts of God in my head and tools in my hands. I mostly make sculpture, but I do other things too. About three years ago I measured the width and length of Manhattan with yardsticks. It's pretty big.