Photos by Chelsea Keys
Here are a dozen photos to compliment the interview I had with Shandoah Goldman, choreographer and producer of a flashmob called 23 Skidoo. The concept centered around an historic scene: the Flatiron Building in the early 1900s. The wind patterns around the building caused women's long skirts to fly up revealing their legs — a taboo image for the time period. This piece featured over 40 women in long dresses and 11 men in suits and felt hats. Here are some photos of the performance …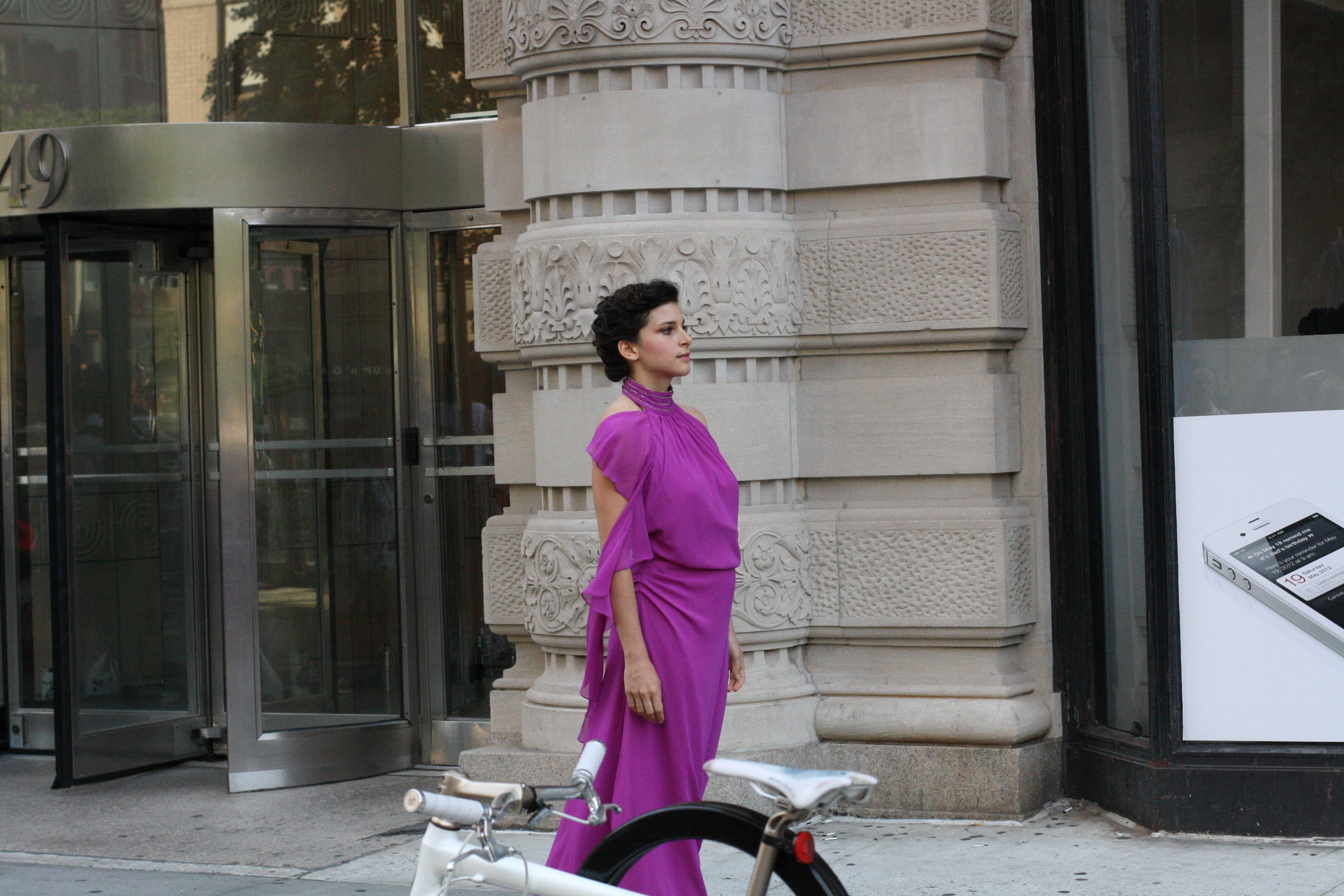 The first woman comes out of a nearby revolving door. She walks slowly at first, along the sidewalk. Pauses at the end, flashes the audience, and walks back.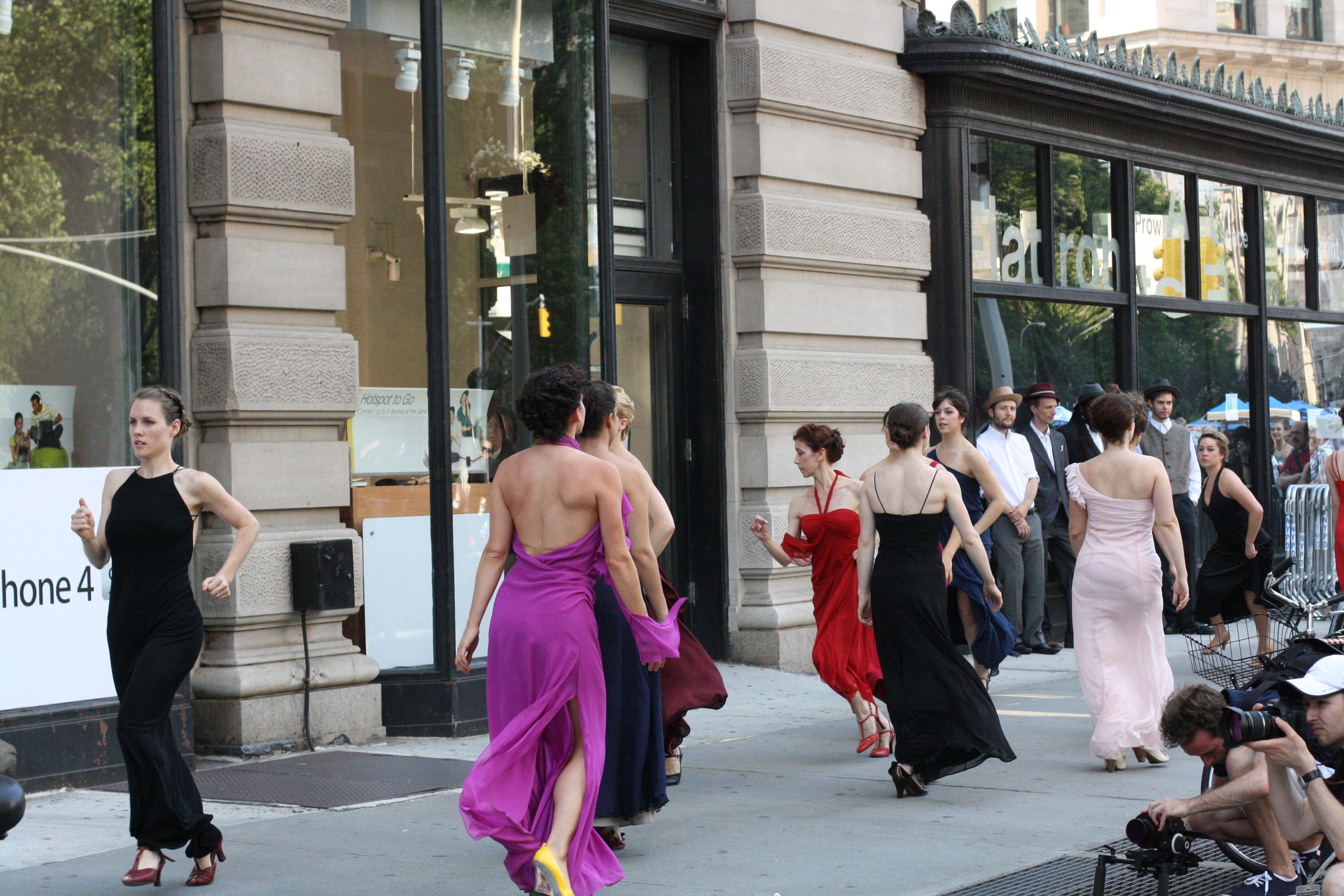 Each woman comes out of the revolving door, slowly walks the length of the sidewalk, lifts up her dress quickly at the end, flashing the audience, then turns around and slowly picks up speed until she is running. As they filter out, there are women walking slowly, walking quickly, jogging and running along the same path.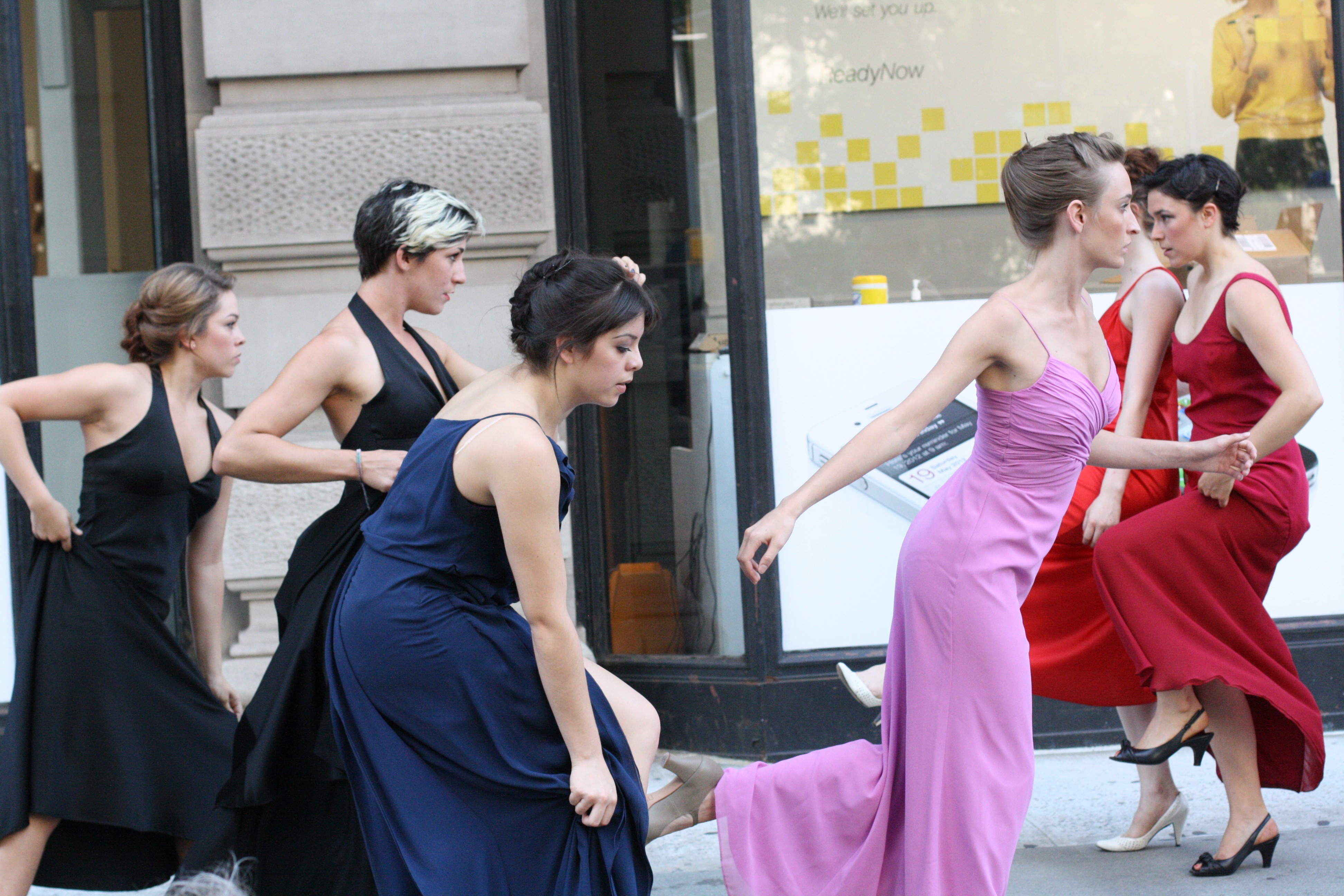 After everyone is running, they pause and run in slow motion.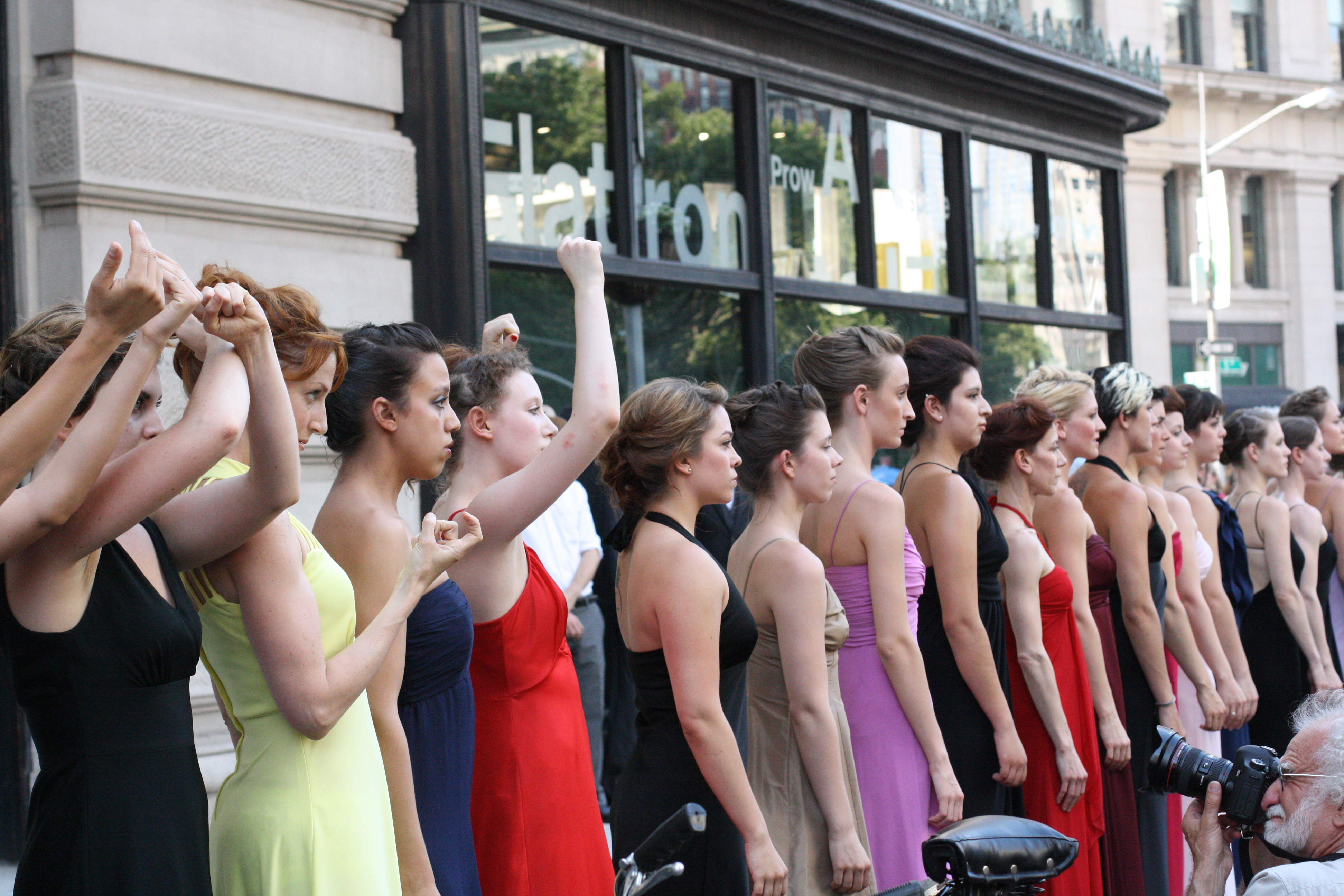 One by one they form a line. In canon, they begin motioning to the men and the audience. They motion as if to say "come here" then hold up their arms, fists clenched, in an X as if to say "go away." They repeat these motions one by one until everyone is standing still.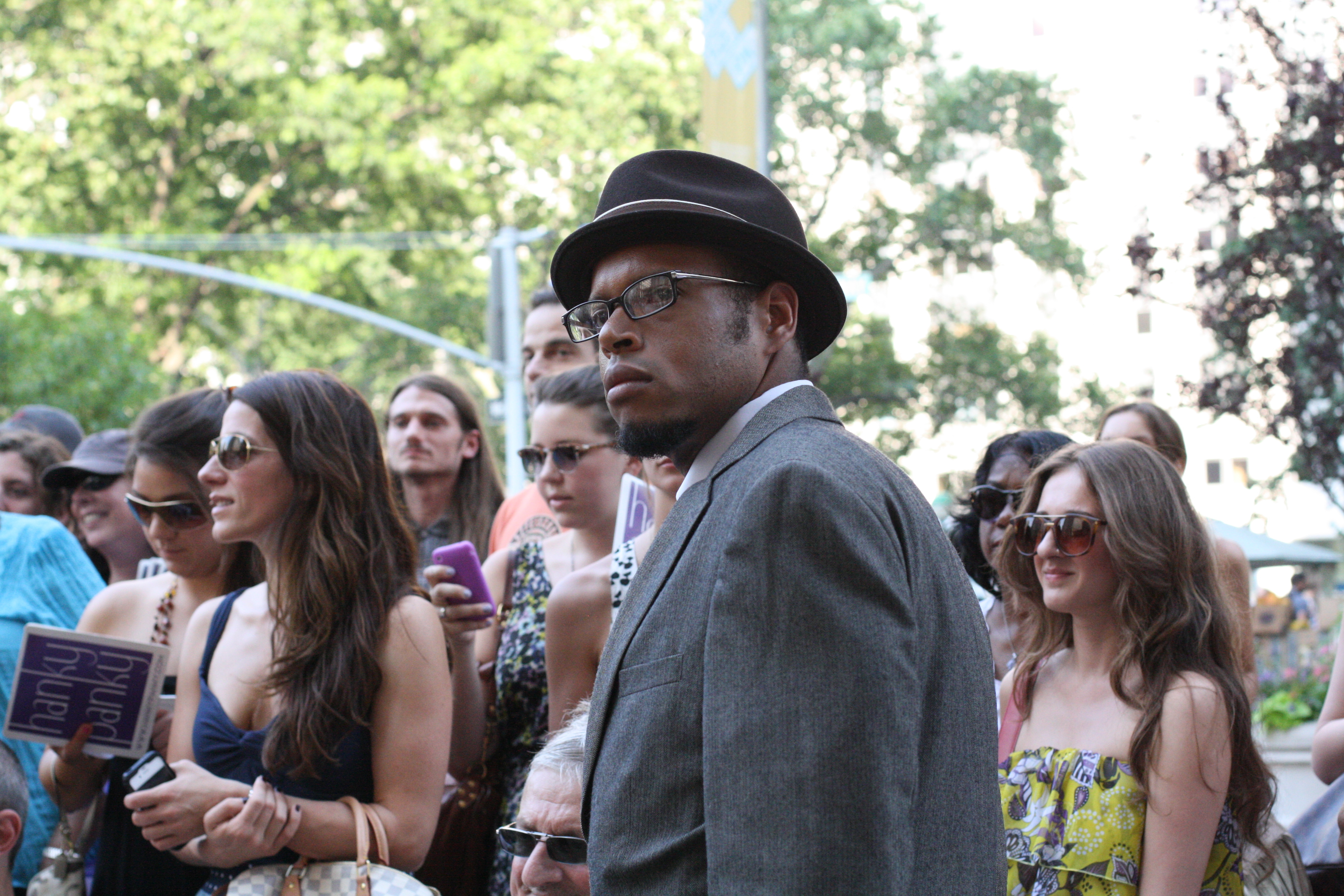 As the women motion, the men move in and out of the audience in response to their gestures.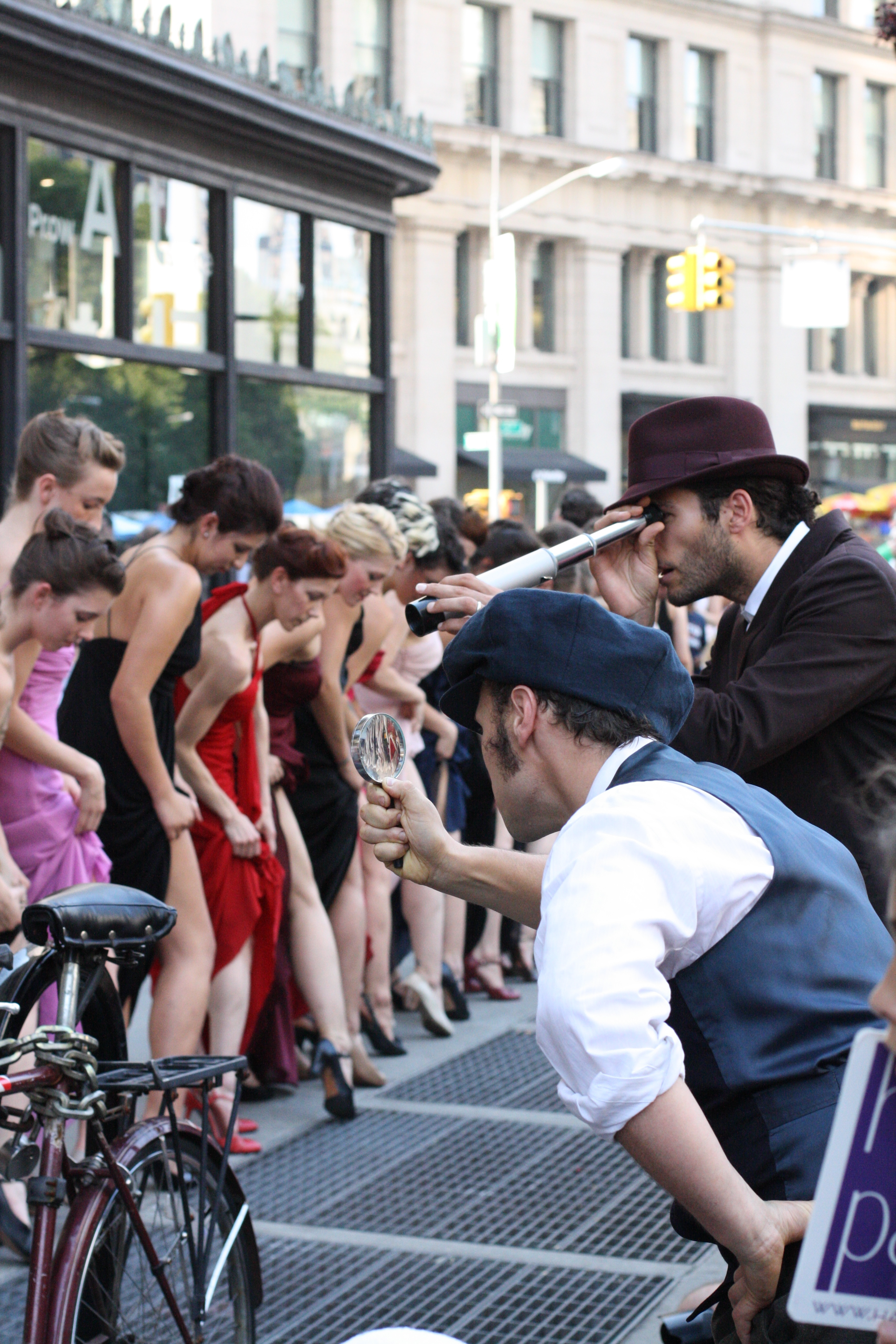 The women lift their long skirts revealing their legs as the men look on with magnifying glasses. The women seem shy and hesitant at first but still allow the men to look on.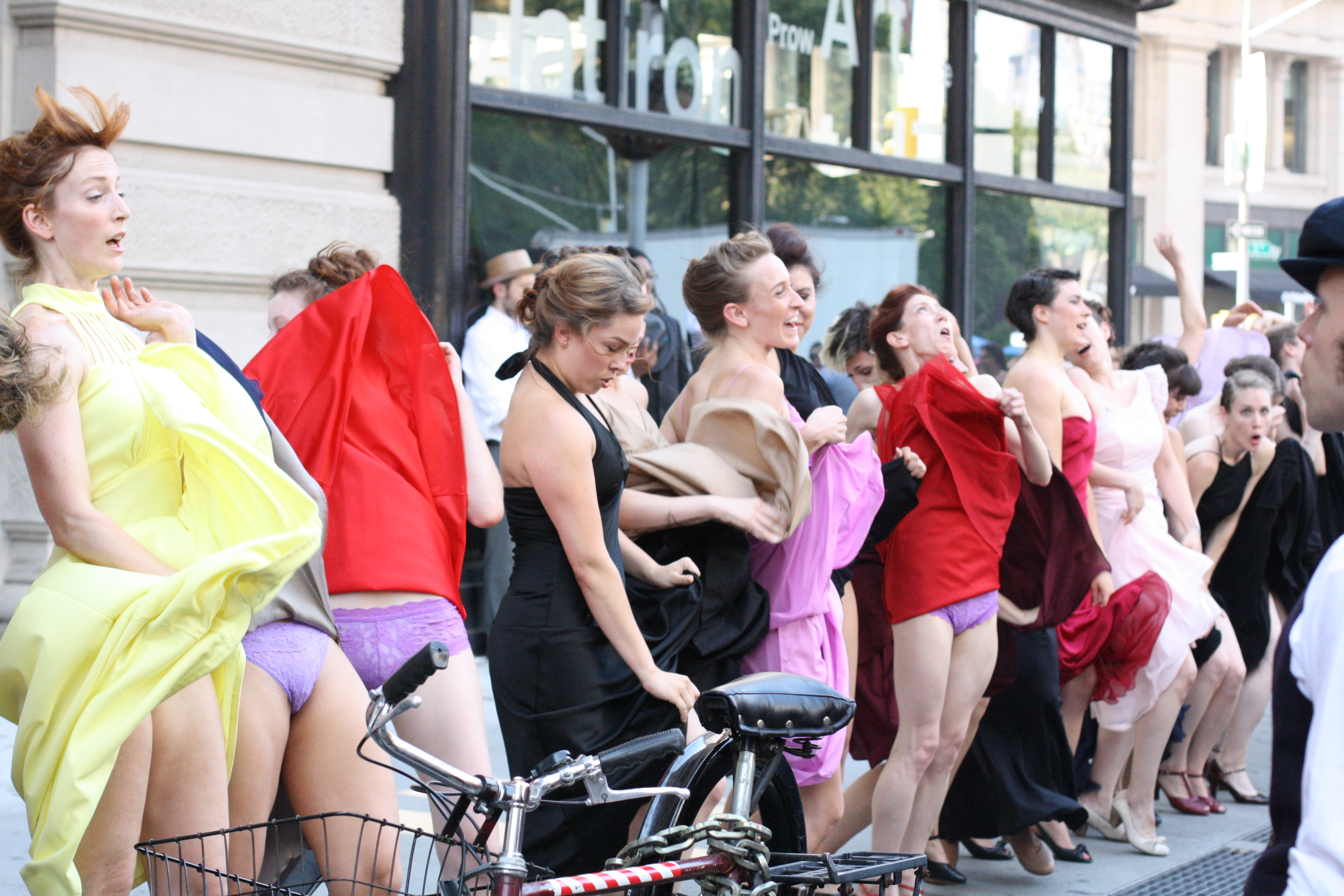 They shout "Woo! The wind! Didn't see that one coming!" as they intentionally lift up their skirts, revealing everything. They laugh and joke and blame it on the "wind."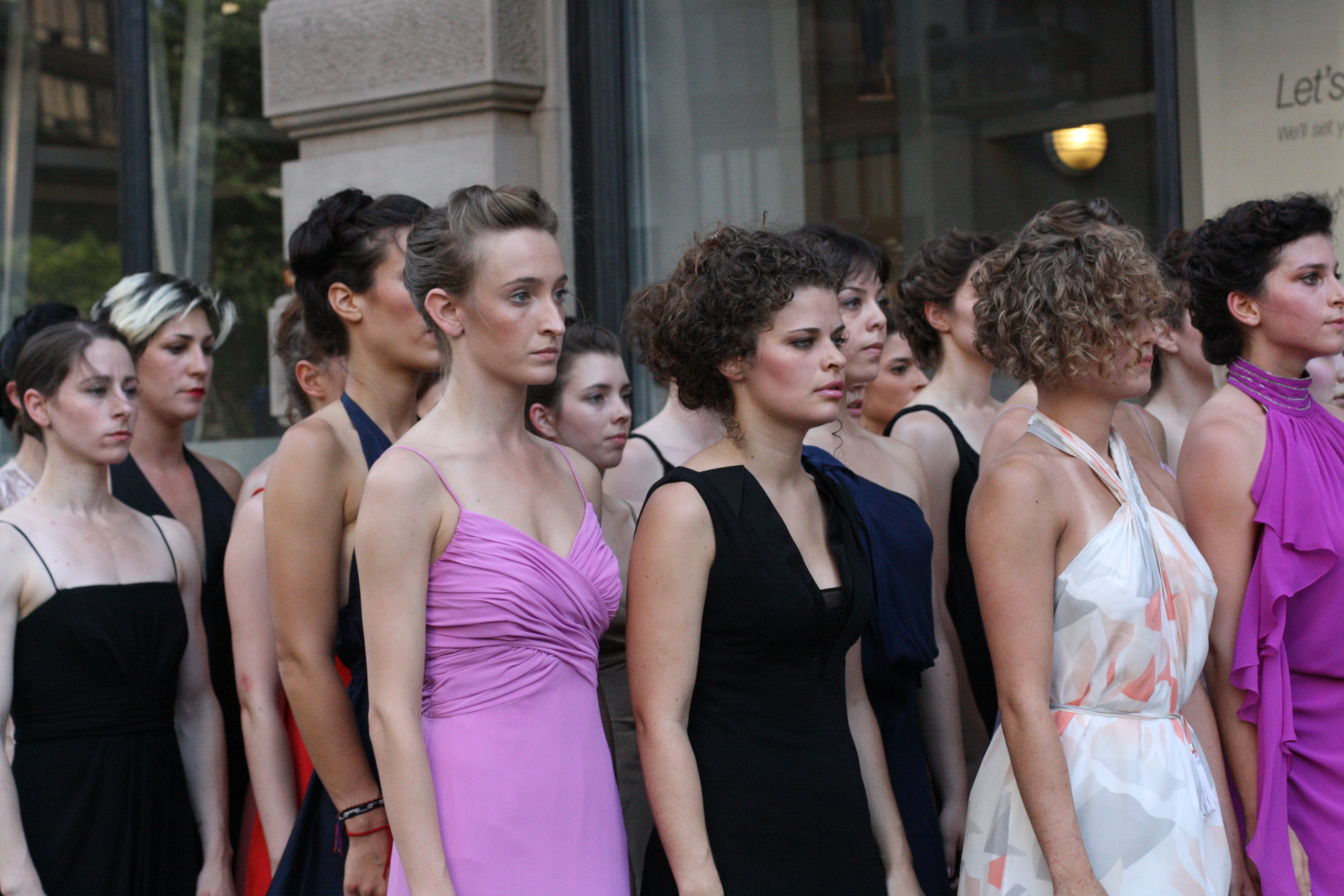 They all pause and look forward.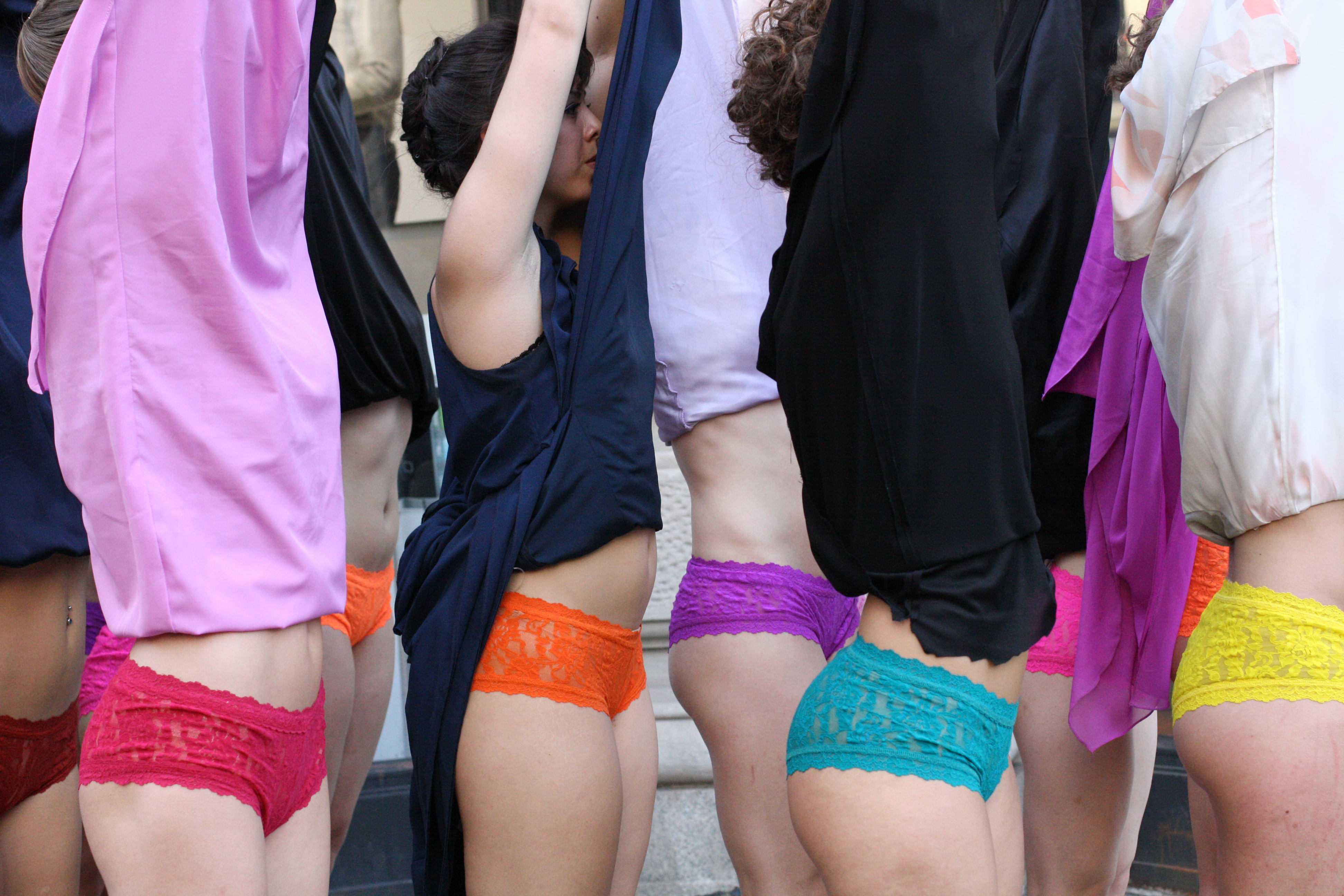 All at once, they lift their skirts up over their heads, revealing everything.