By Minji Lee
Although the act of doodling is often an underestimated art form, Barbara Russell, who goes by the name of Ms. B The Doodle Queen, challenges this notion with her artwork. By asserting that doodling is an outlet for creative healing, visual artist Barbara Russell has transformed the often-underemphasized experience of doodling into a therapeutic meditation of tranquility and peace for individuals all over the world.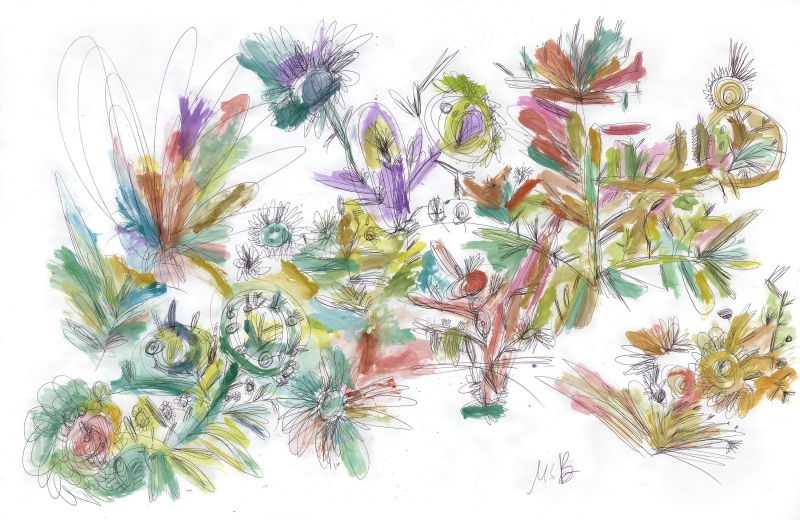 Barbara Russell began her profession as a humble artist attempting to sell her work on the streets of Harlem. She states, "I began to show my art on the streets, moved to the galleries, and then to international exhibitions—in a matter of four years!" As she reflected on her artistic journey and her gradual immersion into the art scene, the Doodle Queen goes on to say, "I evolved as an artist in the sense that I learned about myself, and I gained confidence in being able to share my work with others."Upon realizing that her unique art form offered a variety of mental and emotional benefits to all who experienced it, the Doodle Queen joined a community of artists through the Harlem Arts Alliance in order to expand her social network and extend her doodling passion unto others. She enthusiastically states:
"Many people are filled with tension and stress. The ability to be a part of a community in which art therapy is possible is huge."
While completing her Bermuda arts residency at Prince Charles Masterwork Museum in 2010, Barbara Russell transformed her private doodling into a therapeutic art workshop that she called "Doodle to Dabeat." These workshops were personally tailored to every individual based on his or her age and artistic ability. The Doodle Queen also adapted each workshop to different types of music and relaxing beats.
"There is a therapeutic aspect to house music and tribal beats while doodling," she says.
This year, Ms. B The Doodle Queen started another workshop named "Doodle to Refresh Your Noodle." This is a health and wellness campaign and seeks to alleviate stress and tension by the simple act of doodling. She notes, "By doodling, you have the ability to release any negative ideas that hold us back." The Doodle Queen will conduct a workshop during Harlem Week in which she will facilitate a live drawing and painting activity for students.
Individuals will draw and paint their own doodles on recycled DVD covers, and they will be used as art frames. She hopes that every participant will have a chance to display his or her personal art style and gain the knowledge that doodling is a powerful therapy technique.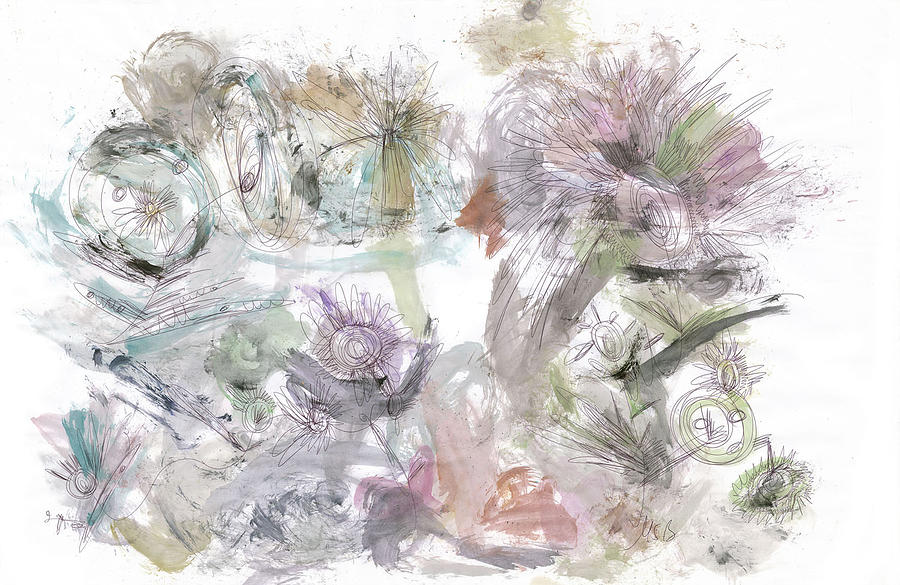 The Doodle Queen's virtues translate into her community activism on both a local and global scale. She volunteers at Lincoln Hospital in the Bronx on a weekly basis with the hope that her therapeutic art will show a little sunshine in the lives of the patients there.
"Bringing joy into a hospital setting through art is great. While the kids who are able to leave their rooms come into my area, sometimes I go directly into their rooms if they are unable to come out of their rooms."
Her first priority is not for her students to create a perfect piece of art, but rather for them to have fun and gain relaxation from their doodling experience. She states, "I want them to feel free in what people create. I don't want them to feel tight or rigid." Ms. B has also traveled to places such as Barbados and Bermuda to spread her joy of doodling to individuals and communities across countries and continents as well. At the end of our enjoyable conversation, Ms. B The Doodle Queen sang:
"Freestyle, freestyle, freestyle all the way."
Her perspective on doodling as more than an art form—as a unique outlet for therapeutic understanding—is inspiring. By submitting ourselves to the "mindless ritualistic process of abstract shapes and unusual things," we may be able to learn something special from doodling. So the next time you find yourself doodling stick figures or abstract hearts on a notebook, napkin, or iPhone, don't underestimate the power of doodling to your own beautiful beat.