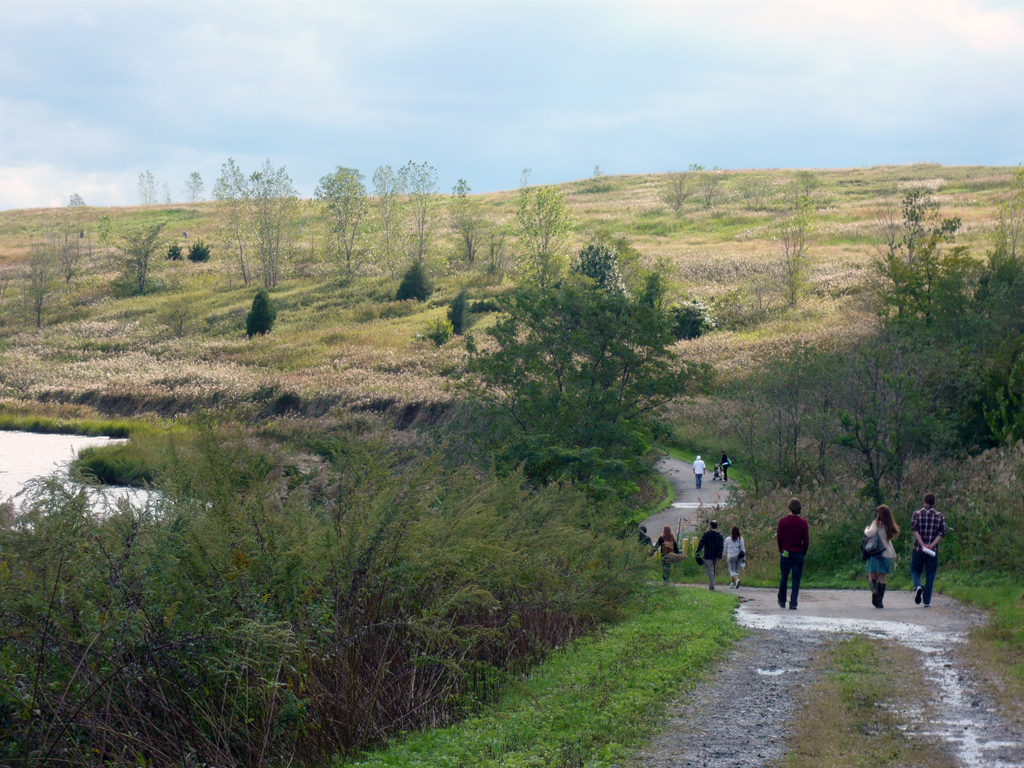 By Minji Lee
In many ways, parks are living, breathing canvases of artwork in themselves. In addition to their serene landscapes and beautiful views, they sometime feature unique art exhibitions for individuals to enjoy. Freshkills Park, located in Staten Island, features all three aspects mentioned above, as well as endless other attractions.
We had the privilege of talking with Carrie Grassi, the land use and outreach manager, who provided valuable insight into the history, public art program, and unusual activities for all to enjoy at Freshkills Park.
History of Freshkills Park
When completed over the course of the next thirty years, Freshkills Park will be almost three times the size of Central Park, and its transformation from landfill to landscape will be an everlasting symbol of restoration and renewal. A blogger for Freshkills Park writes:
The transformation of what was formerly the world's largest landfill into a productive       and beautiful cultural destination will make the park a symbol of renewal and an       expression of how our society can restore balance to its landscape.
Freshkills Park's design, which emphasizes ecological restoration and educational opportunities, offers new insights into the physical impact that individuals can have on the world when working together towards a common goal.
New York City hopes to use Freshkills Park as a platform for revealing urban environmental issues to its residents. The City is currently developing partnerships and project plans with scientists, technicians, and students to capitalize on Freshkills Park's pursuit of environmental sustainability. The individuals and groups working on the development of the park are artists of sorts—instead of using a brush and palette to paint their canvases, they use leaf blowers and lab coats.
The artwork that Freshkills represents is two-fold: while the park in its entirety is a stunning work of art, the public art program that it features allows visual and performance artists to showcase their work as well.
Art in Odd Places sat down with Grassi for a conversation on Freshkills' inspiring mission, upcoming activities and burgeoning public art program.
AiOP: Would you be able to summarize Freshkills Park's mission statement?
Grassi: Freshkills Park was NYC's former landfill—about 150 million tons of garbage used to settle here. When the order was signed for it to be closed in the late 90s, the Municipal Art Society approached the city and said that they couldn't waste this land. Nowadays, our goal is to transform this site into a public park that stays beautiful and accessible in order to promote innovative projects for environmental sustainability.
AiOP: In what ways do the symbols of renewal and restoration play into the purpose of Freshkills Park?
Grassi: This project is a huge recycling project in itself. It used to be a big landfill, but it's beautiful now. When it was a landfill, it was mostly gulls, rats, and flies. Now, we have a real diversity of wildlife [such as] fox, muskrat, deer, and butterflies. The organic act of bringing a diversity of wildlife back to the site is a concrete sign that Freshkills is undergoing an exciting, monumental transformation.
Activities for All Ages (and Species)
Freshkills Park will feature an amazing variety of facilities with an educational purpose for all people to enjoy. Grassi states, "We want to engage people locally, regionally, and internationally through a variety of mediums, whether they come for cross-country skiing or horseback riding."
This site will be large enough to support many programs that are unusual in the City. Mountain biking, kayaking, and nature trails, among many other things, will be featured at Freshkills Park.
The Park will also feature rich and diverse habitats for wildlife, birds, and plants. With the mentality of ecological renovation and organic development at hand, the Freshkills team has currently brought in a couple of goats to support the development of new native plant communities on site.
AiOP: Would you be able to expand upon Freshkills' wetland restoration project on former landfill (the goat project)?
Grassi: We are currently doing a small wetland restoration project that is about 2 acres. By trying to improve the health of the wetland edge, we are creating a living shoreline. Currently, invasive species of plants and reeds are taking over this site and everything in their path. Rather than bringing in a diesel-powered mower to try to help out this process, which will only do more harm, we are bringing in about twenty goats on site that are eating away at these reeds.
As a side note she adds, "Plus, they're really cute."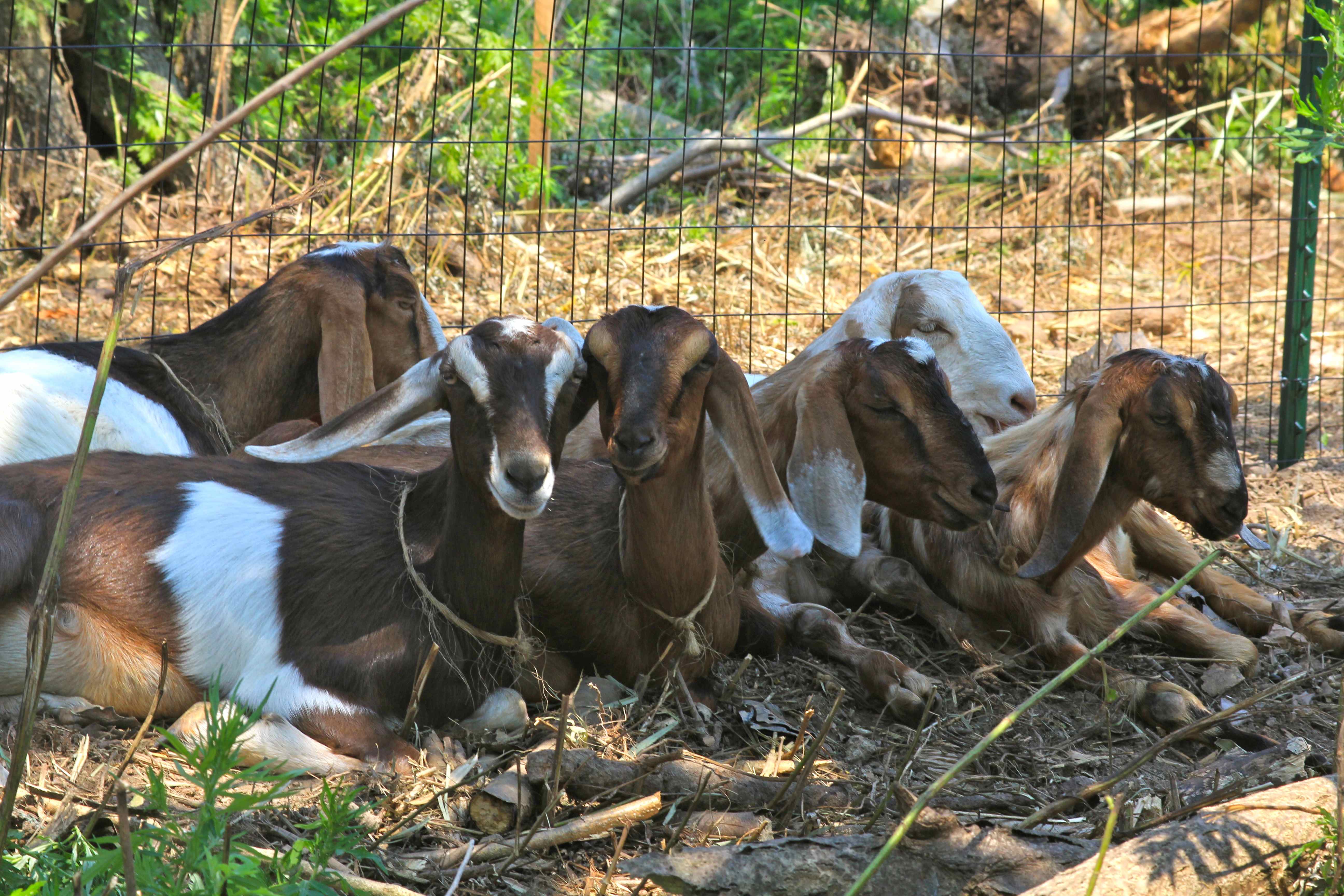 Public Art Program
AiOP: Are there any interesting art projects at Freshkills Park that you would like our readers to know about?
Grassi: First of all, the potential for large-scale artwork at Freshkills Park is really exciting. We like our artists to focus on reconnecting the site to natural history, neighboring ecosystems, and sustainable communities. Our goal is really to access and connect people physically and emotionally through the public art here. We recently worked with a choreographer named Kathy Westwater who did a residency at the site. She conducted site-specific dance performances that utilized the landscape in an interesting way. We also had an artist named DB Lampman who did an installation on the tops of one of the mounds. Human-like forms were shown, almost emerging from the ground. She was commenting on humans' participation in the waste stream. Lastly, Mierle Laderman Ukeles has been working with the Department of Sanitation for quite some time. She does amazing work. She will be creating overlook decks for people to be able to enjoy on the site.
Grassi also mentioned the Land Art Generator Initiative (LAGI), which was an ideas competition that featured large-scale public art installations and doubled as renewable energy producers. Freshkills Park had the opportunity to judge a series of exhibitions and workshops around the idea of publically engaging renewable energy sources. Although the competition has recently closed, stay tuned for more amazing opportunities like this one to feature your artwork in or to attend with friends and family.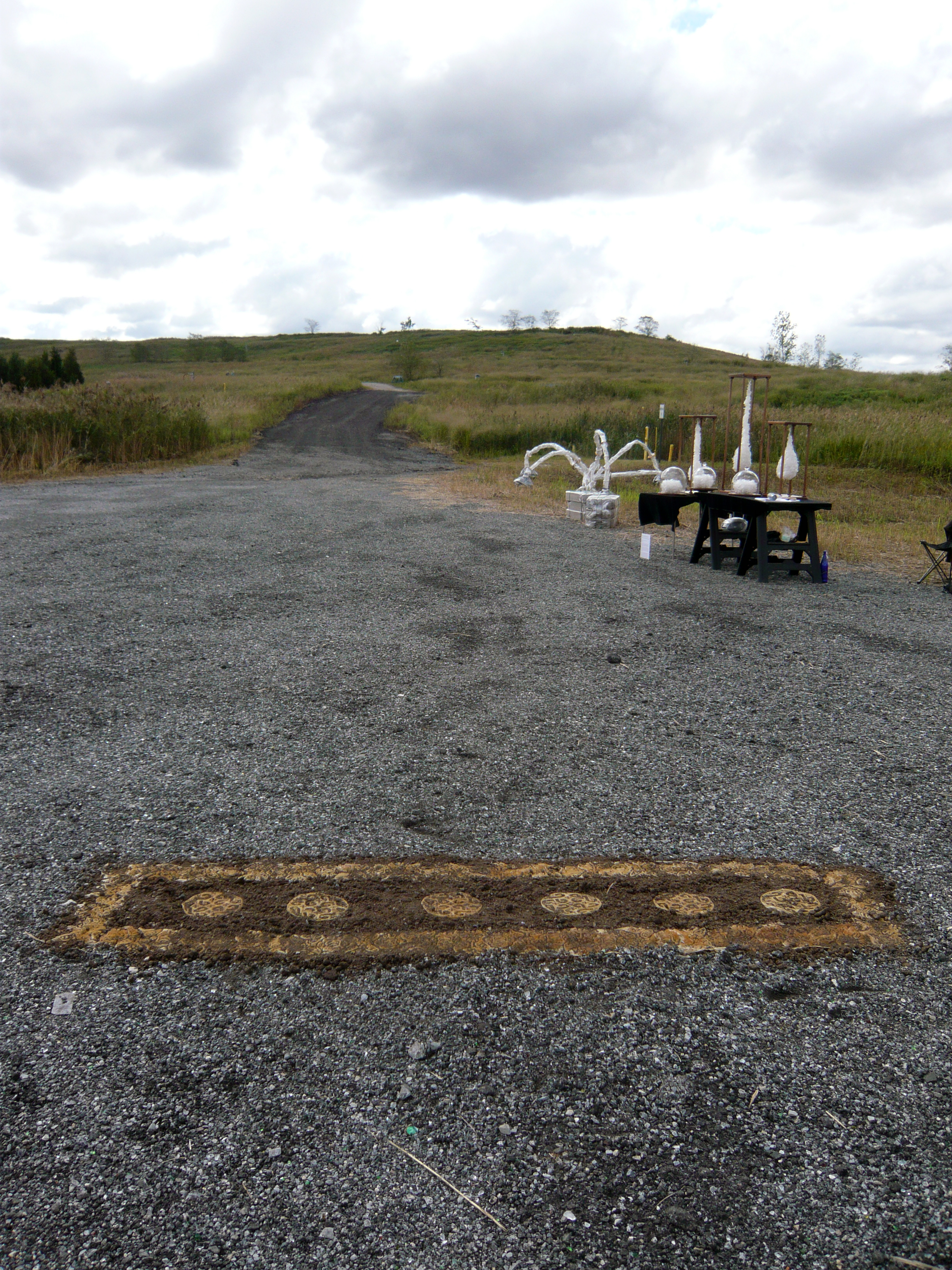 Future Development: A Mix of Nature and Nurture
AiOP: As development of Freshkills Park continues in the next 30 years, what is your team's vision for the park?
Grassi: Concession stands, restaurants, a waterfront boardwalk, an amphitheater, and a ball field will be included—it's almost like a mix of nature and nurture. This is a place where you could see a show or concert, but it's also a place where you could go on a long hike. Most importantly, we want this site that will evolve and grow over time. It won't be hugely ornamental or manicured. Rather, we hope that this place will sustain itself over time.
All in all, we believe that Freshkills Park is an inspiring project that combines environmental sensitivity, landfill reconstruction, beautiful architecture, and public art, among many other disciplines, for New York City.
So the next time you ride the Staten Island Ferry just for the views, remember that Freshkills Park and its array of unusual yet worthwhile activities is nearby. If you are a tourist, NY native, or an artist scoping out a unique space to showcase your exhibitions, don't hesitate to contact Freshkills Park for intreeguing opportunities around every corner.
Note: Photos courtesy of the City of New York.