"The Shape of Fourteenth Street"
This year's Art in Odd Places festival MODEL showcases a variety of artists and performers exhibiting new work along 14th street from October 5 – October 15. David Schleifer and Tracy Gilman are two such individuals; the former a sociologist with artistic leanings and the latter a fabricator/conceptual artist. The duo will be exhibiting a piece called "The Shape of Fourteenth Street," which they describe as such:
Fourteenth Street is an artery with seventeen intersecting veins. The shape of Fourteenth Street will be cleaned into the dirty sidewalks.  Meanwhile, vendors will distribute napkins, plastic bags, and other useful items printed with the same image.  As pedestrian traffic erases the image from the sidewalks, commercial exchange circulates it, creating awareness of the street's distinctive shape.
Included below is a Q&A with David Schleifer about the project. More information and photographs can be found on their Tumblr. 
How would you describe your work?
For our AIOP project, Tracy Gilman and I are creating an image based on the shape of 14th street as it appears on maps, distributing it on disposable paper napkins, and painting it on the sidewalk.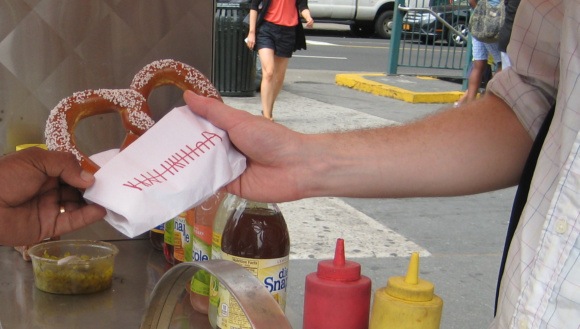 "The Shape of Fourteenth Street"
Tell us a little bit about your background. Where are you from? When did you start pursuing public/performance art?
Its odd for me to describe myself doing artistic work because I'm not really an artist. I'm mostly an academic, specifically a sociologist of science and technology. But I've worked on a few artists' projects, including Tino Seghal's This Progress at the Guggenheim in 2010. It felt like a natural extension of my sociological research, which involves in-depth interviewing and focus groups. Then, Tracy and I worked with our friend Lauren Silberman on a project called Make It Happen that involved us working with people to help them decide what they want to make happen in their lives. It was awesome! See http://makeithappentm.wordpress.com/mih/
What interests you most about public art/performance art?
I am shy but enjoy talking to strangers so these projects have allowed me to do that in a structured way.
What are some of the underlying themes of your project?
The shape of the street grid is something that New Yorkers know by heart. But unlike the skyline, we never see it celebrated. We wanted to create something that highlighted the street-level experience of the city.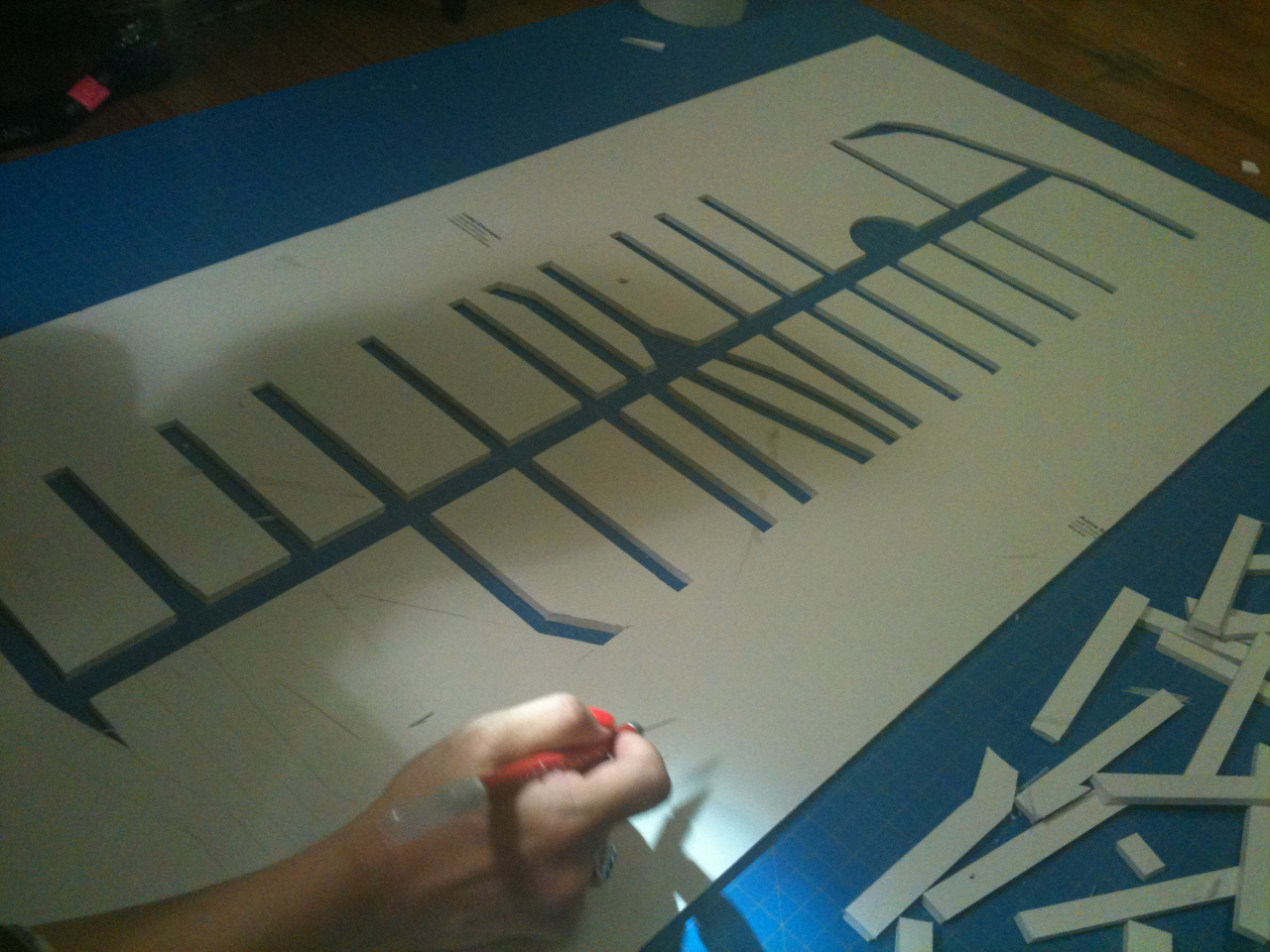 "The Shape of Fourteenth Street"
How does your project fit in with this year's theme: MODEL?
We are using Fourteenth Street itself as our model. It has a beautiful shape!
How did your project come together? What was your inspiration?
Tracy is the real artist with training and serious skills. She and I had a long conversation and banged out a proposal. Afterwards, I went to see the NYC Street Grid show at the Museum of the City of New York, which blew my mind. There were images and maps of Manhattan before the grid was laid out, and it was covered in irregularly-shaped farms, villages, hills, ponds, inlets, forests, and streams.  The street grid is a human achievement on a massive scale that replaced a very different way of organizing space and life on this island. See http://www.mcny.org/exhibitions/past/The-Greatest-Grid.html
What are you hoping the audience gets out of your project?
I hoping that they develop a better sense of proprioception — of knowing where their bodies are in space.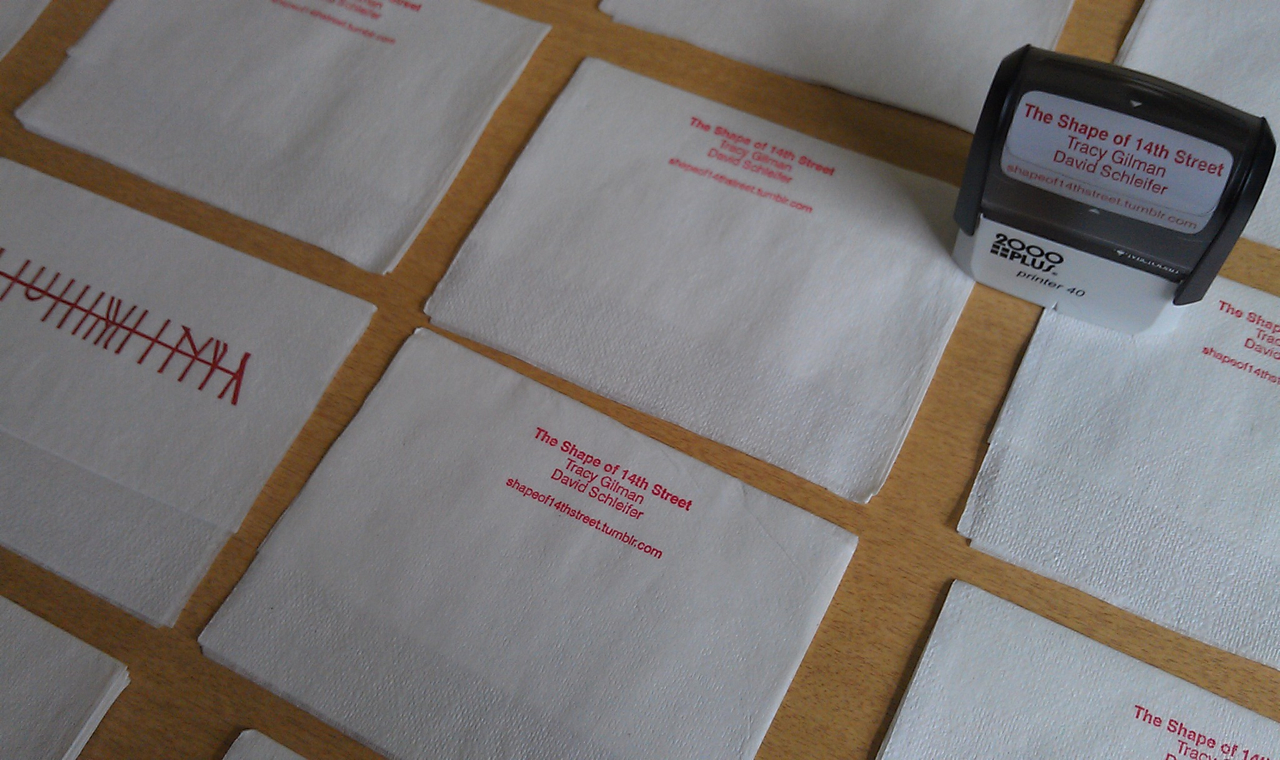 "The Shape of Fourteenth Street"