Your name/collaborative or group name:
James Rojas
Title:
Re-Imagine 14th Street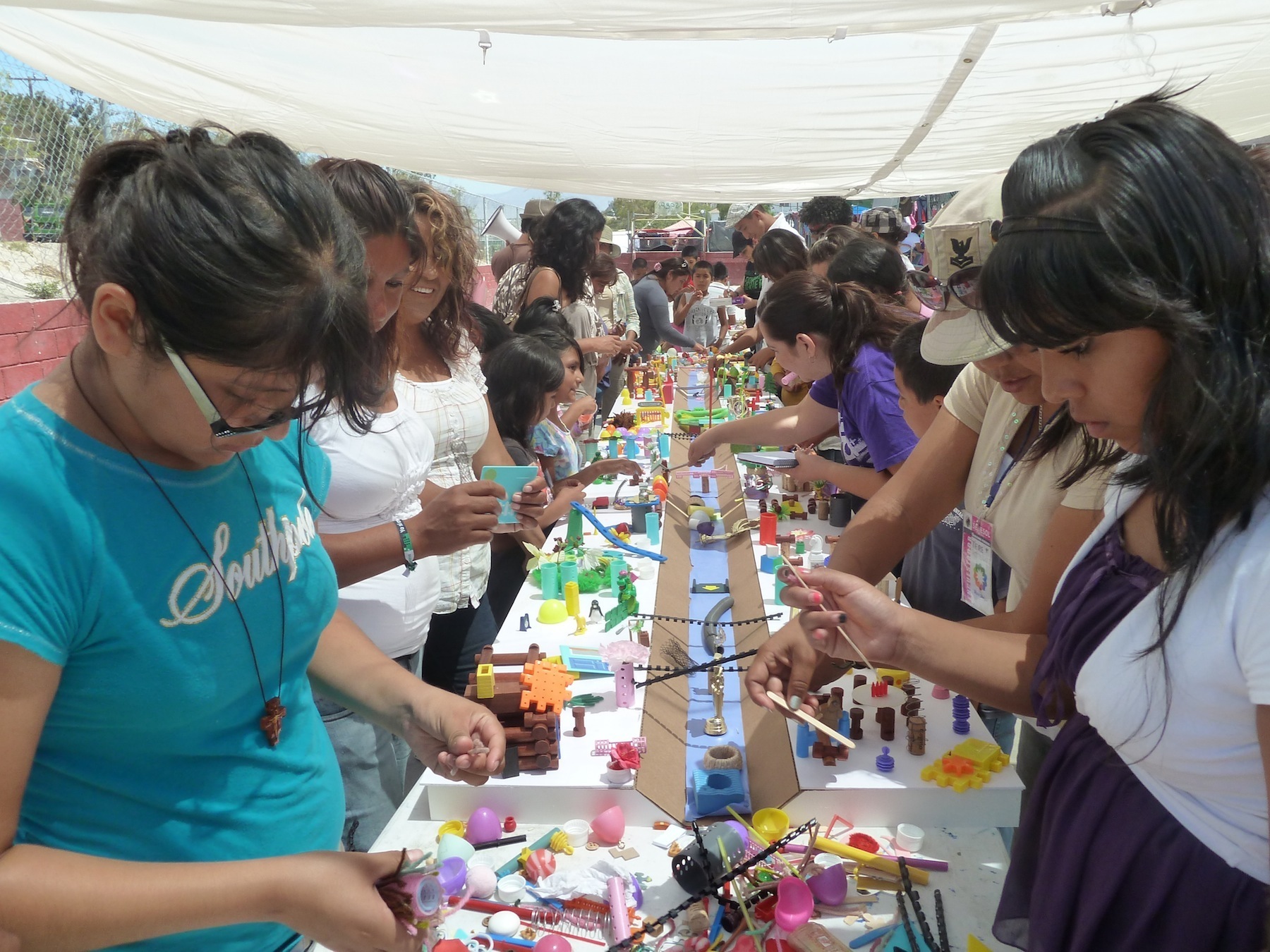 Photo courtesy of the artist.
Location: 14th Street, between 6th and 7th
Date: Thursday and Friday, October 9-10, 2014
Time: Noon to 4:00 pm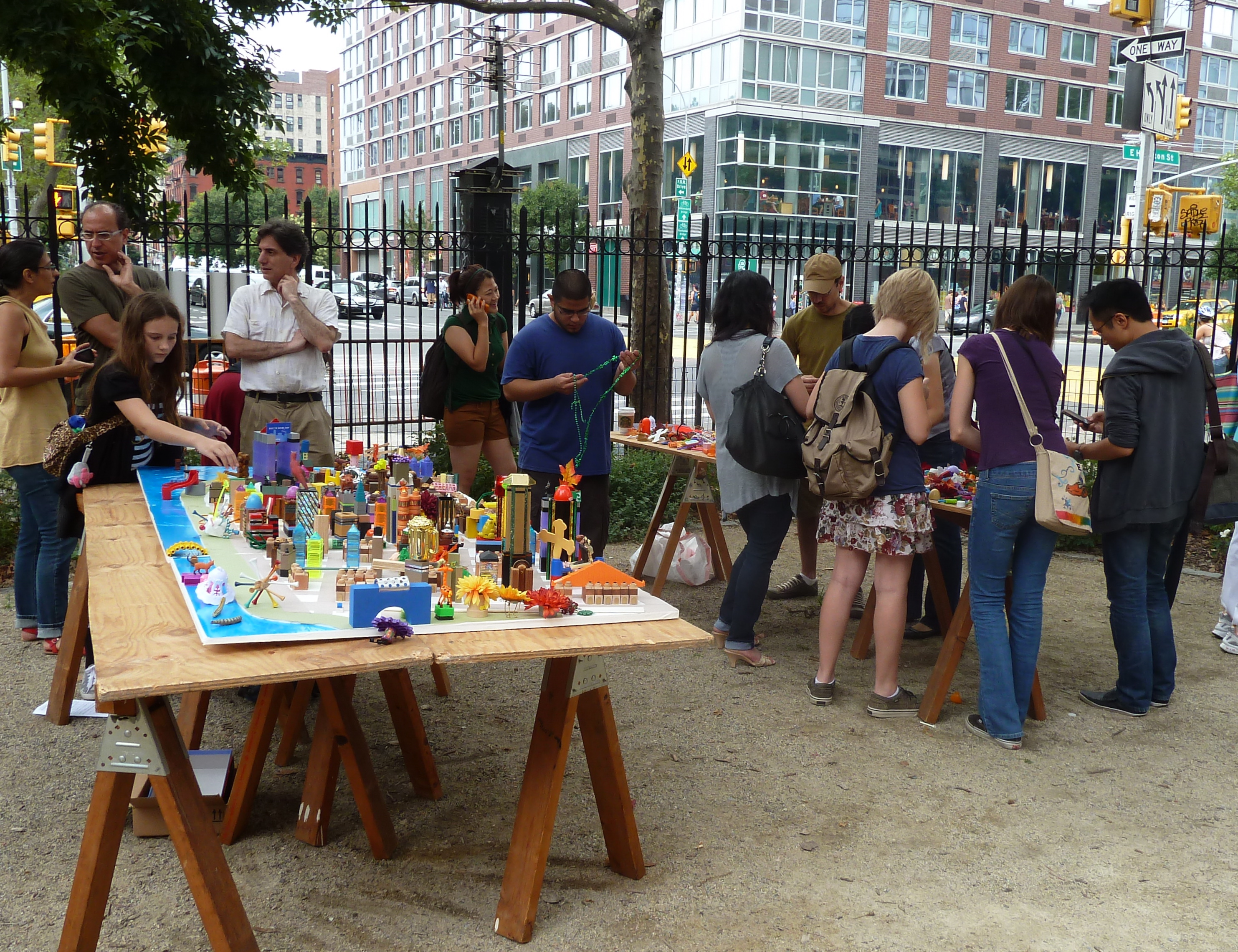 Photo courtesy of the artist.
1.What does "FREE" mean to you?
Free means planning a city without constrains of government or business interests. The urban planning process is generally control by government and economic interests. I want to create an alternative planning process were every one can image, play, share, bond with out constraints.
2.  Why is 14th Street a compelling site for creative response?
14th Street epitomizes NYC's consumer culture; huge amounts of capital are funneled into it, and stores come and go faster than the blink of an eye.  In contrast to this trend, the 14th Street Model will not be a site for the consumption of goods; rather, it will create a space for creation and exploration. Rather than display a host of products to be purchased, the model will display an array of small, colorful buildings, that pedestrians will be able to interactive with. As such, the space turns the mall-ification of Manhattan on its head by enticing would-be buyers in only to have them leave having purchased nothing but having helped create something meaningful and transformative.
The 14th Street is a very unique approach to city planning; through art it merges urban planning with consumer culture. Because of technology and free flow of capital cities have become places of consumption and not production. Therefore cities around the globe compete for the ultimate consumer: wealthy residents.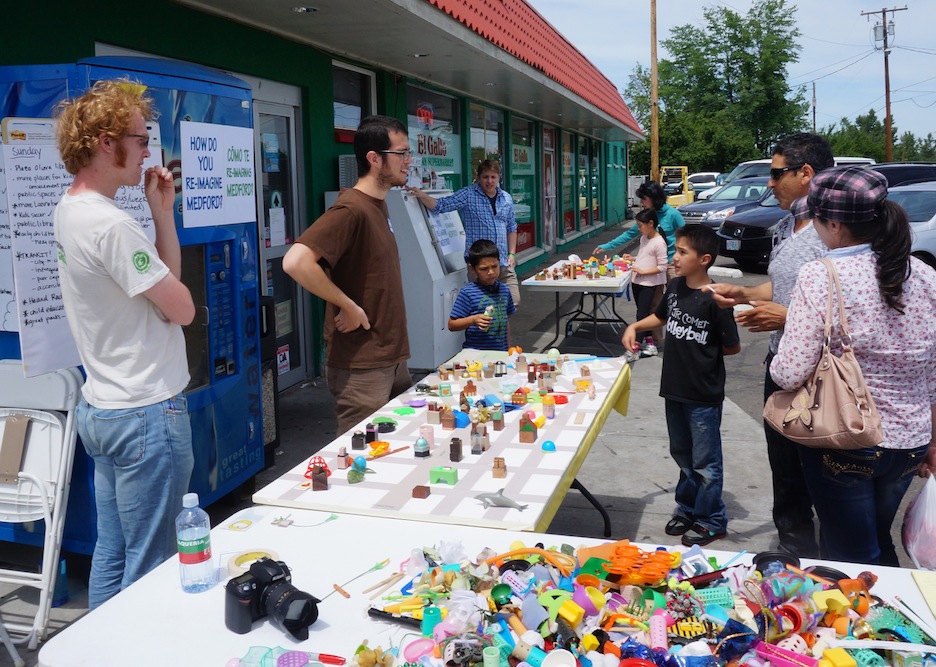 Medford. Photo courtesy of the artist.
This project proposes merges urban planning with public space in a way that helps participants express and share their ideas and visions for the street.  The ephemeral urban installation in the form of an interactive urban model will constantly change as the work builds upon the contributions of others.
3.  What reactions are you hoping to draw from the public?
I want to change people's behavior patterns on the street so that they produce rather than solely consume. 14th Street epitomizes NYC's consumer culture, with stores opening and closing every month. This freewheeling development places urban experience and values on money and forces people to behave a certain way on the street.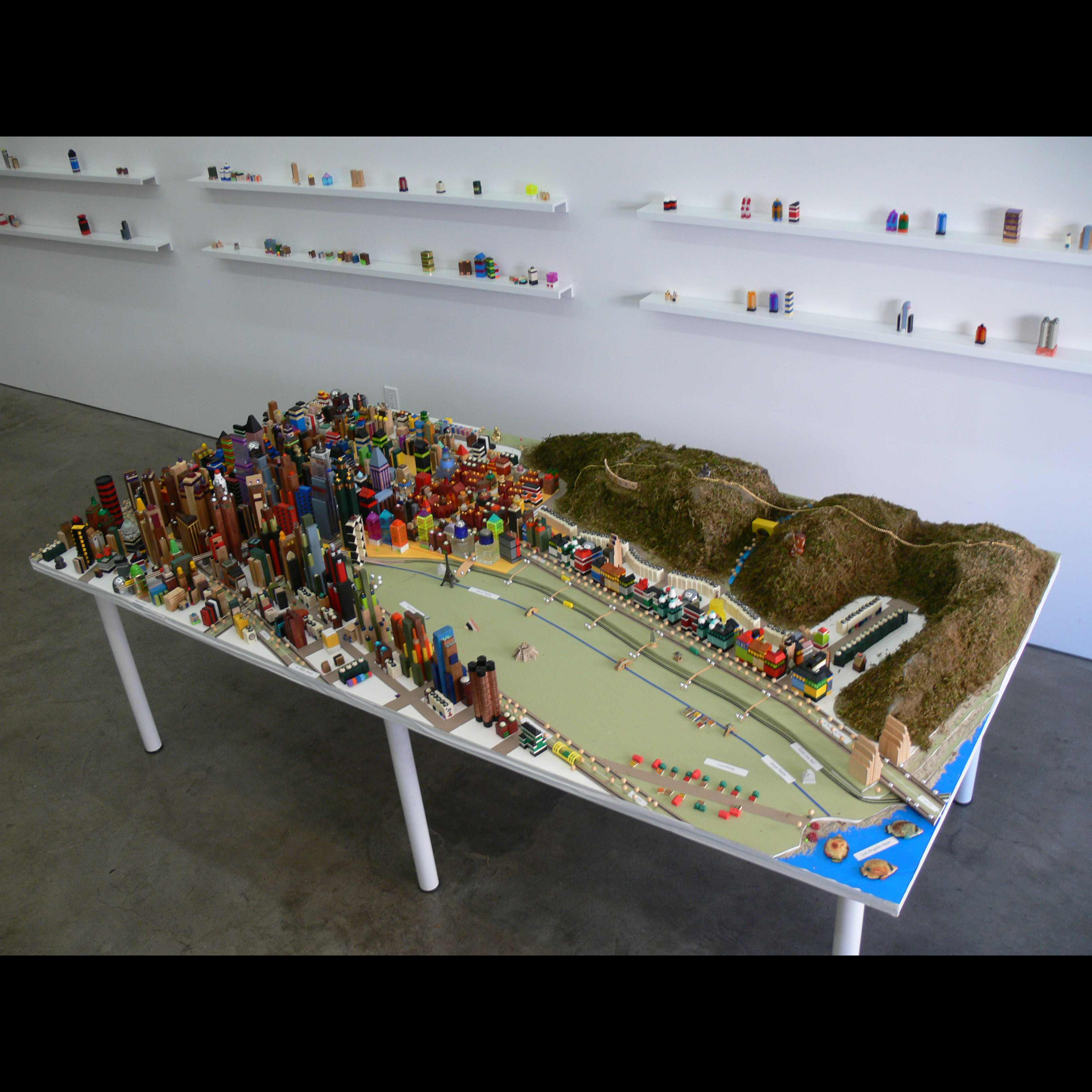 Chinatown.  Photo courtesy of the artist.
The model will motivate and provoke people to rethink the street, and will push the limits of art to create a civic discourse about life on 14th Street and its attendant components. These components include education, economic development, urban planning, transportation, and health. The activities have been developed to engage, educate, and empower the public through memories, play, and experience – all of the things that make 14 Street special!