Name:
Jeff Stark
Title: 
Free Desk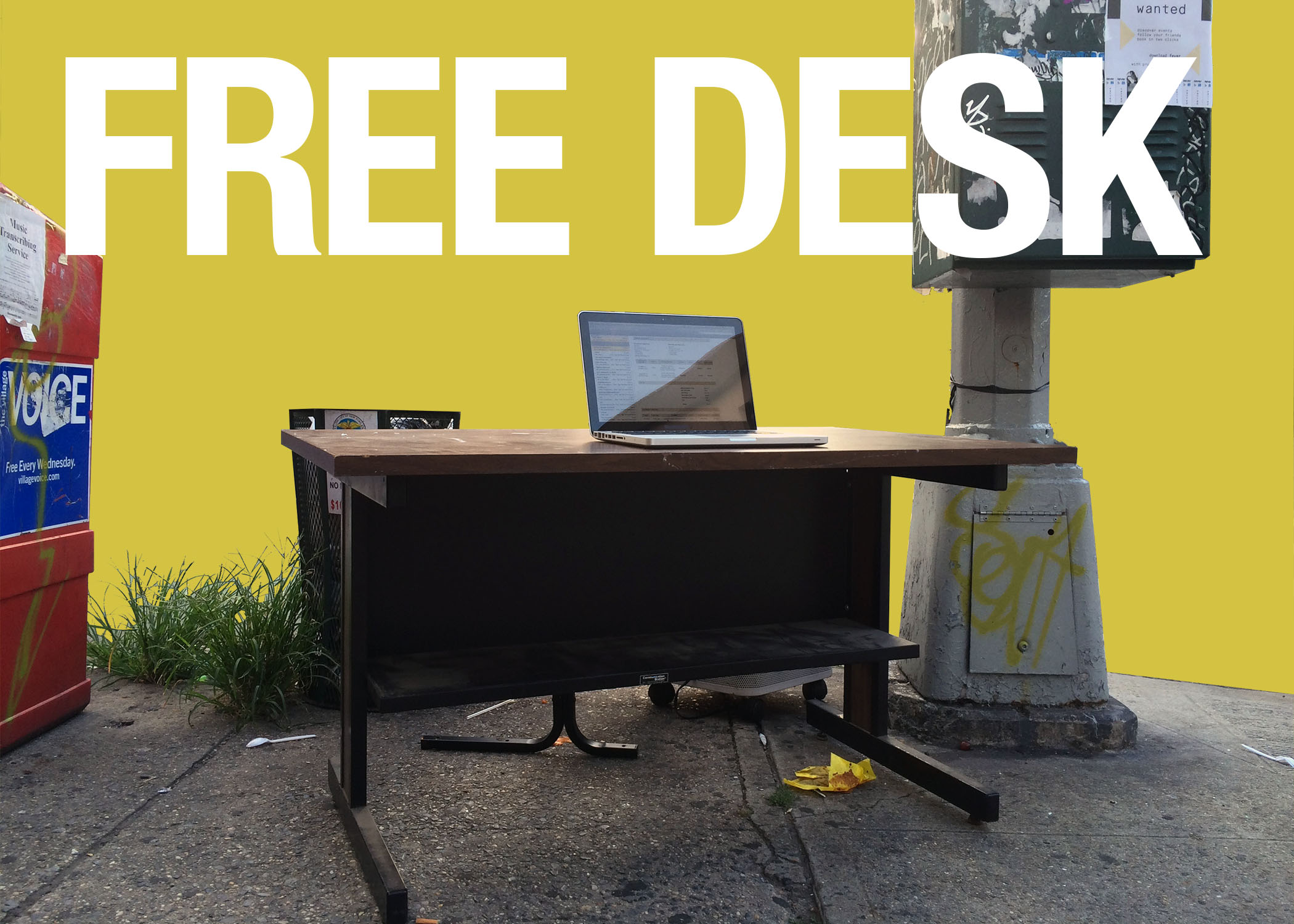 Free Desk.  Image courtesy of artist.
What does "FREE" mean to you?
Someone once said that New York is a great city if you are very rich or very poor. I always thought they said that because there are so many great things we get for free — like mariachis on the subway and Central Park in the fall. We like all this free stuff. Everyone does. Even rich people. The thing is, a lot of free stuff isn't free; you get what you pay for; there are strings attached. We all know these cliches. And yet how can we pass up a free night at the museum? A shot of tequila? Or a free email account? So we take, take, take all this free stuff, even though we suspect we probably shouldn't. Even though it usually comes at a cost.
 Why is 14th Street a compelling site for creative response?
14th Street is as compelling as any street in New York. It's Manhattan's great crosstown parade, and the long-held line between uptown and downtown. Maybe that rampart doesn't mean as much as it once did, but do the shoe shoppers and skaters really care? What about the students and the tourists? They don't. 14th Street is too busy. If you stop to think about it too long the whole city will just pass you by.
 What reactions are you hoping to draw from the public?
I'm going to be out on the street for two days because I want to engage. That's one of the things you get to do with interventions like Art in Odd Places. You talk to the people you might never talk to on any other weekend.