Your name/collaborative or group name:
Jody Oberfelder
Title:
Street Greet
Thursday – Sunday  12:30-2  Fourth Ave and 14th Street NE corner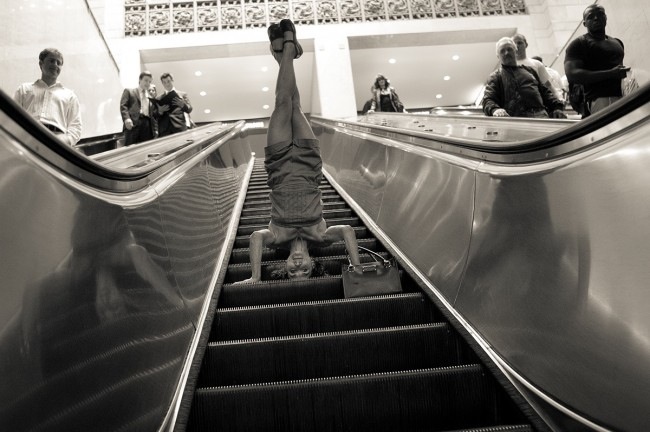 Jody Oberfelder.  Photo by Jordan Matter
What does "FREE" mean to you?
FREE means exchange. Free means unbound. Unfortunately free means not making money, but getting something 'for free'—and giving something away 'for free'. This led me to think of conversation.–free exchange of ideas. Free thinking cannot be restrained in the mind. Ideas are out there. And in each person connects their thoughts in their own unique non-copyrighted way.  I am curious if most people think they are free, and if they fashion themselves free thinkers.  I am interested in connecting with audiences, and even though sometimes this engagement often has a ticket price, the value of one's experience is intrinsically free, or rich—what you make of it.
What is free has value.
Why is 14th Street a compelling site for creative response
14th Street, I learned on a double decker tourist bus trip, is the widest stretch of Manhattan. It's width spans the all the way to low-income housing projects and Con Ed Building to the East to the plush former meat-packing lofts now bourgeois, and the free Highline. Downtown, below 14th Street, though it's changing rapidly, has been the border. Living below 14th Street used to have the cache of living in Brooklyn. But we didn't think of it. We just lived downtown.  I like this stretch.  It's still diverse.
Street Greet begins as an interview with pedestrians and becomes a surprise encounter.
What reactions are you hoping to draw from the public
I'm not planning on scripted reactions—that's what will make it interesting.