Your name/collaborative or group name:
Leah Harper
Title:
Complimentary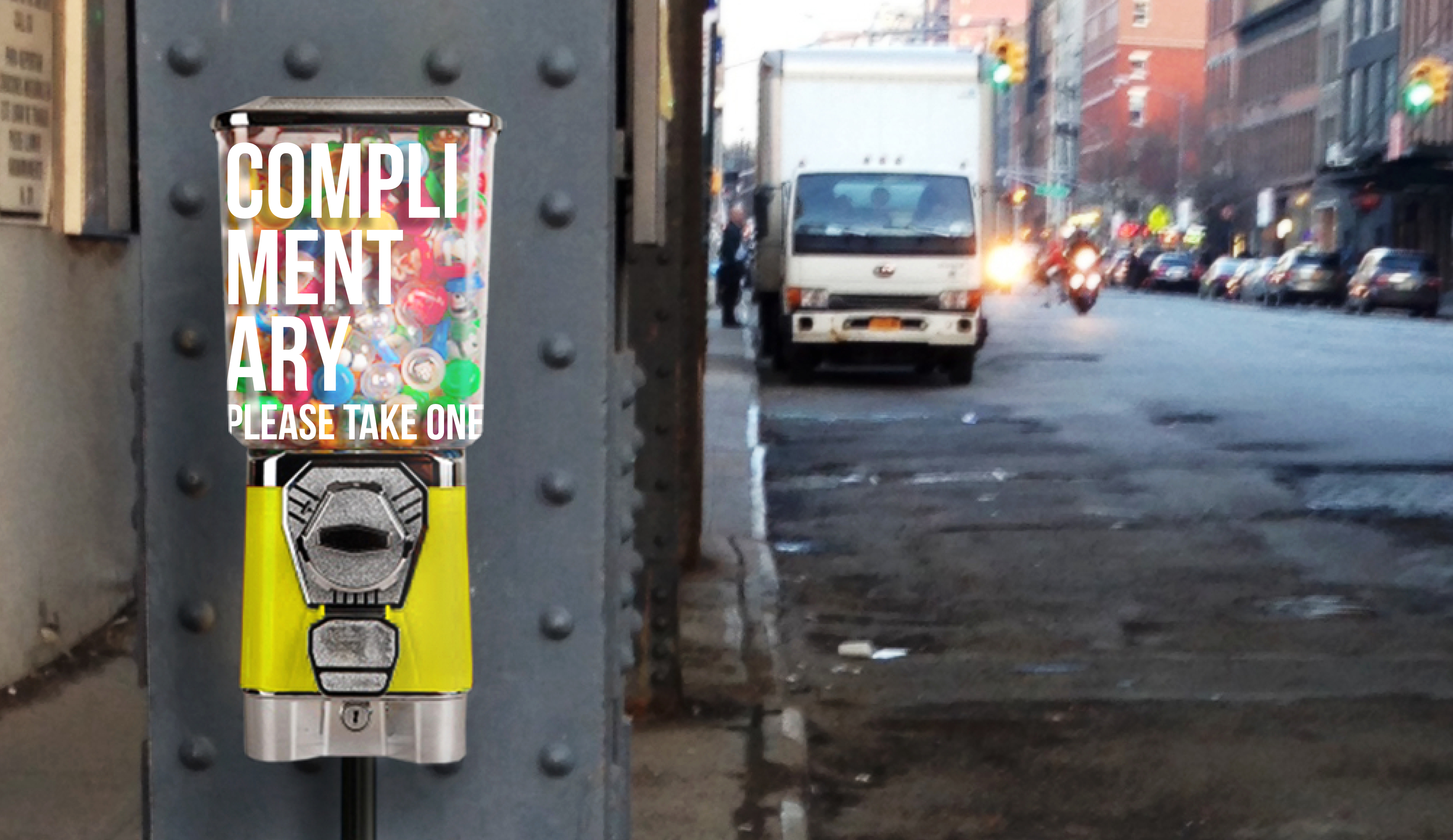 " This standard gumball machine dispenses compliments to pedestrians inside plastic toy capsules." Photo courtesy of Leah Harper
What does "FREE" mean to you?
For me, "FREE" means the positive absence of something: cost, constraints, weight, worry. A free spirit, free falling, free flying, free floating, free wheeling, free thinking, free expression, fancy free, free of charge. It is the opposite of holding down, back or out.
Why is 14th Street a compelling site for creative response?
Fourteenth street is an important transit corridor and hub for people traveling crosstown via foot, bike, train or bus, or transferring at Union Square where east and west-side trains meet. Many people pass over, under or across 14th street in routine daily paths through the city. This makes it ripe ground for a creative response, or something out-of-the-ordinary, that will temporarily break up a habitual passage through the space and make it into something more meaningful and noteworthy. The high volume of foot traffic also makes it possible to impact a larger audience.
What reactions are you hoping to draw from the public?
I'd like people to stop and take a miniature break in their days, to take a moment for themselves, and to interact with other intrigued visitors who they would otherwise simply pass on the sidewalk, never meeting. I'd like for the compliment dispenser to make people smile if even for an instant.
I've set up an online form to anonymously collect compliments to be distributed as part of this project.