Art in Odd Places (AiOP) 2015: RECALL is our 11th year and all about looking back at the artists and projects that made these festivals possible over the years. For RECALL, AiOP has invited back over forty artists to either present their original work or produce a completely new one that explore artworks in all disciplines outside the confines of traditional public space regulations. As we gear up for the festival next month, here is a preview of some of the works people can expect to see along 14th Street in October.
Name
Ghana ThinkTank
Project Title
Ghana ThinkTank: Black Lives Matter Street Signs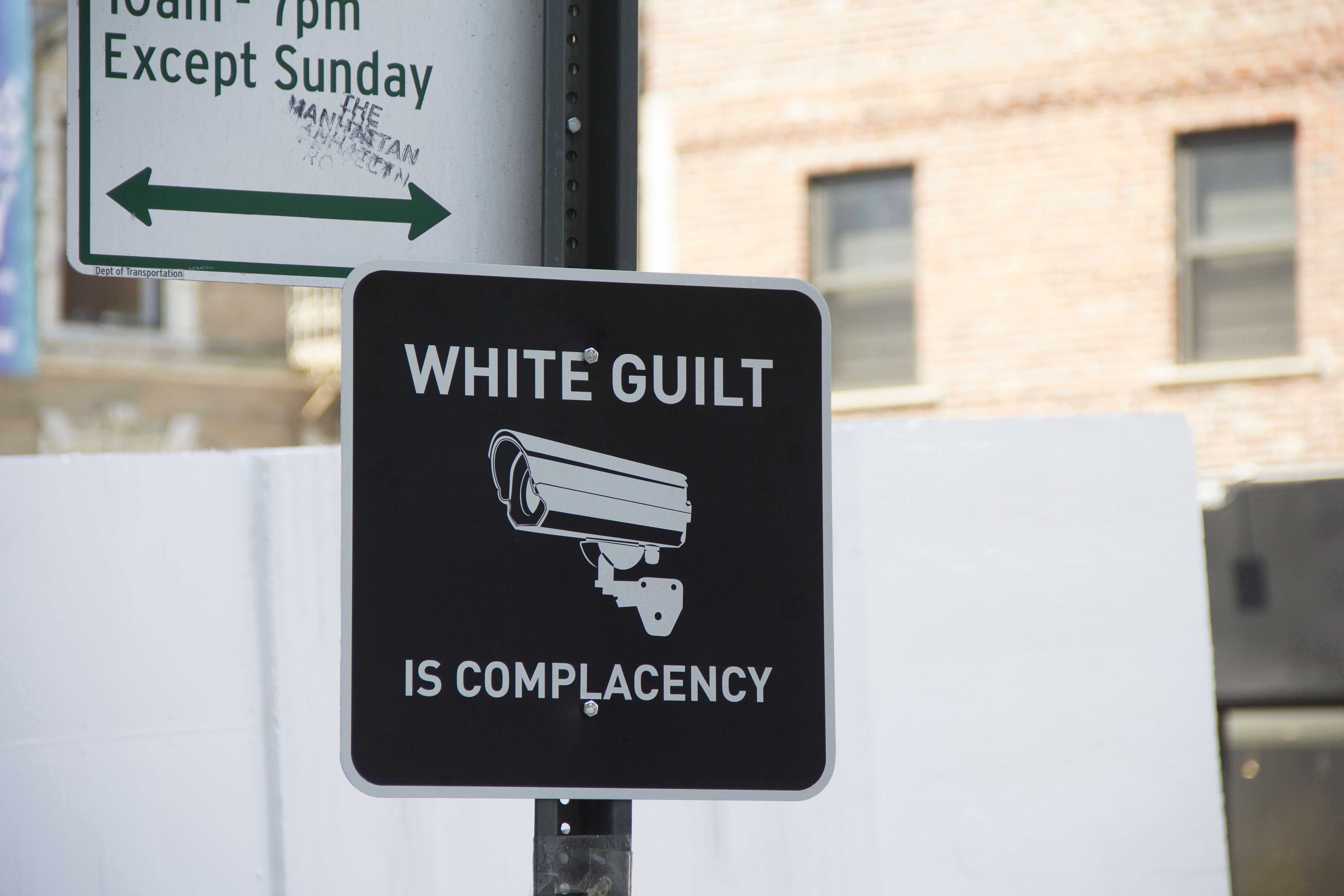 Black Lives Matter Street Signs, 2015.  Photo courtesy of Ghana ThinkTank
What was the first AiOP festival that you had participated?
2012: Model
What are your thoughts on participating in an AiOP festival again?
When we re-assessed a project from several years back that addressed police behavior based on race, we realized it hadbecome even more relevant.
Why is 14th Street a compelling site for creative response?
14th Street isnincredibly busy, and running from Alphabet City to 10th Avenue, still goes through quite a lot of neighborhood changes, even if those differences are becoming less and less pronounced. Plus I went to high school on 14 St., so always… interesting for me to  go back.
Are you presenting the same project as last time? Are you incorporating anything you learned from the last staging into this year's festival? What, if anything have you changed? If presenting a new piece, why did you decide on something new?
We are still using street signs as our vehicle. We are also sticking with the same approach: posting official-looking street signs that point at the difference between the law as it is stated and the law as it is applied. However, and most unfortunately, the circumstances of these unequal application of law have become even more dire since 2012, so our project has changed to address these changing circumstances.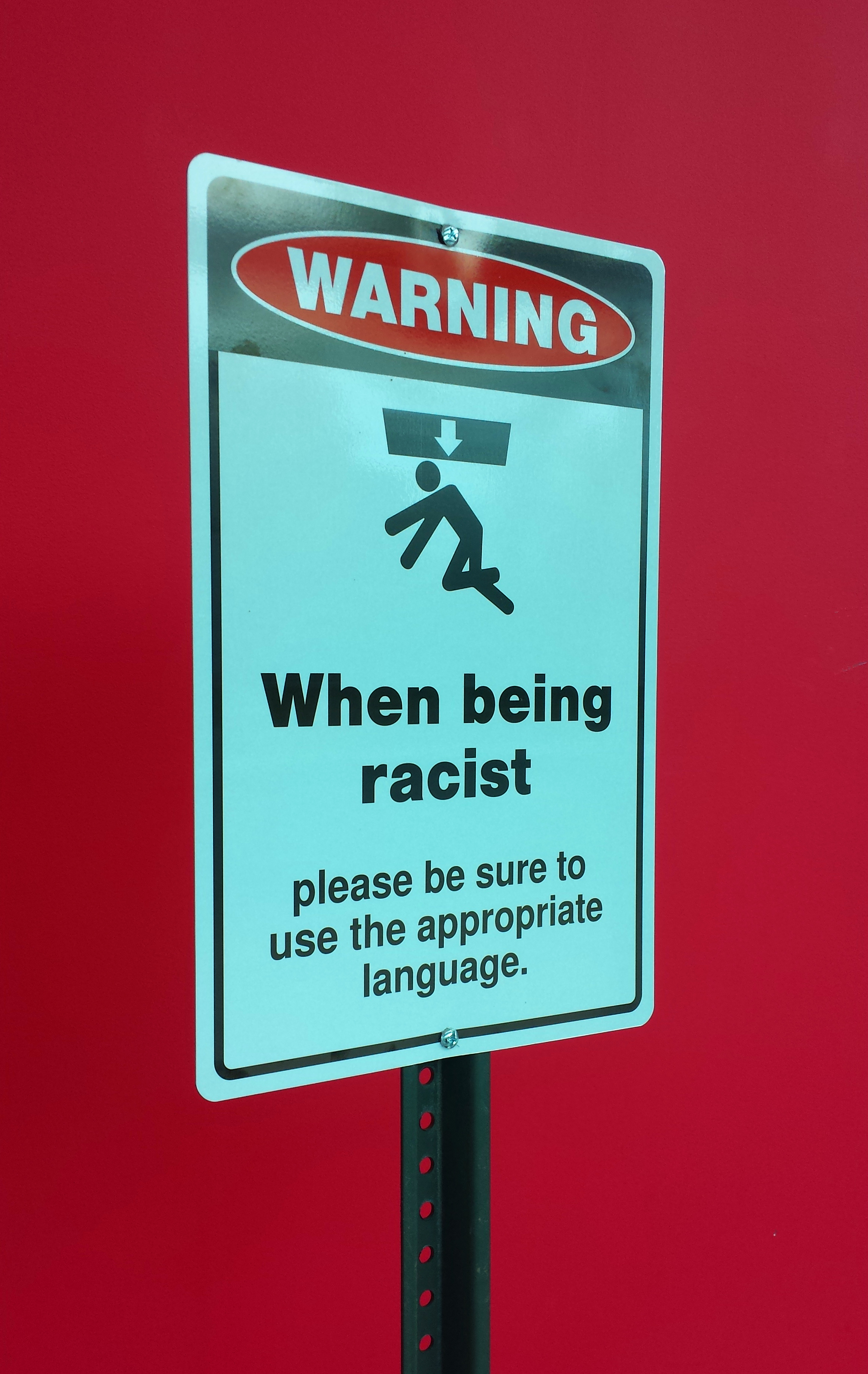 Black Lives Matter Street Signs, 2015.  Photo courtesy of Ghana ThinkTank
The "Black Lives Matter Street Signs" are a series of  "official" street regulation signs that point to the difference between
the law as stated and as implemented, and which ask people to consider the ways they may be complicit in the unequal application of laws according to race. These signs were designed in workshops with Ghana ThinkTank and students at SUNY Purchase College School of Art & Design, as part of the "I Serve Art" exhibit at the Dolly Maass Gallery, curated by Sara Reisman.
I hope that New Yorkers will respond to this piece by considering the ways they may be a part of the unequal application of laws or systems according to race, and to consider what roles they can play in the Black Lives Matter movement, whatever their background or race.
This project asks people to consider their own roles in unequal systems.