Art in Odd Places (AiOP) 2015: RECALL is our 11th year and all about looking back at the artists and projects that made these festivals possible over the years. For RECALL, AiOP has invited back over forty artists to either present their original work or produce a completely new one that explore artworks in all disciplines outside the confines of traditional public space regulations. As we gear up for the festival next month, here is a preview of some of the works people can expect to see along 14th Street in October.
Name
Linda Hesh
Project Title
Chance Meeting Doorknob Hangers
Chance Meeting Doorknob Hangers on 14th St. – photographer Linda Hesh
The first AiOP festival I participated in was in October 2010. The theme was Chance.
I am really excited and honored to be asked to reprise my project. This is the kind of work I love to do- art that directly reaches out to the public and can be enjoyed by anyone and everyone.
Since my piece involves interacting with every door across all of 14th street., I really see the range of businesses and residents that make up the area. The street has everything you could need for life, high and low including trendy fashion designers, Latino bodegas, Dunkin Donuts, nail salons, churches, a fire station, and even a Mac Store.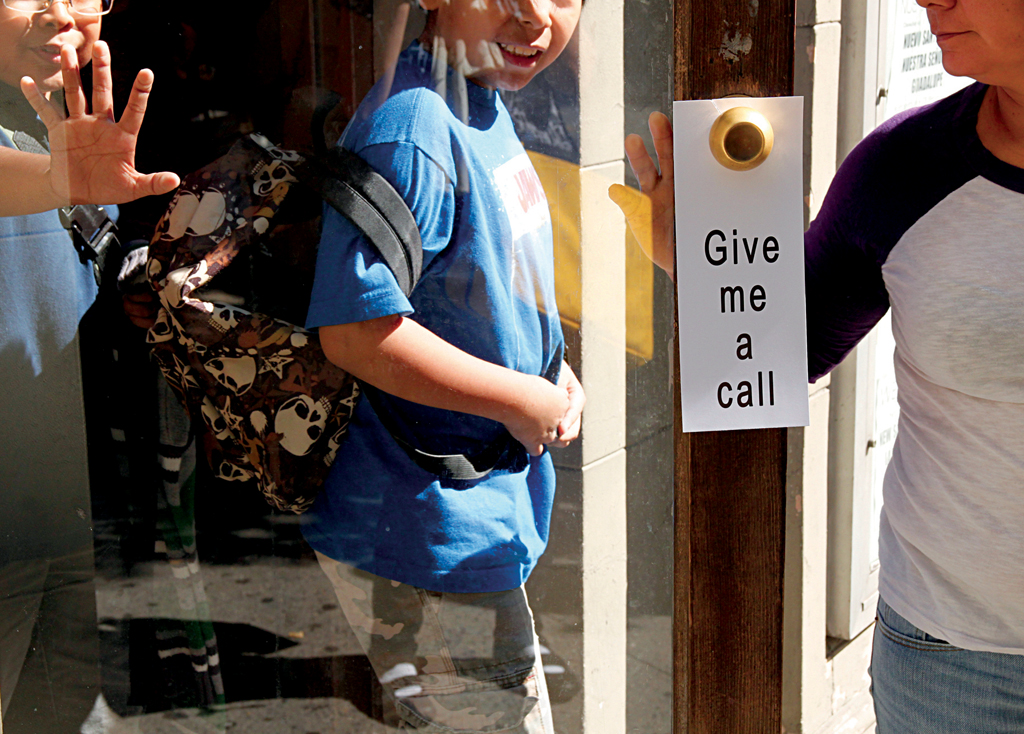 Chance Meeting Doorknob Hangers on 14th St. – photographer Linda Hesh
I am again installing my Chance Meeting Doorknob Hangers with the addition of a public interactive element this time. In 2010, the doorknob hangers were picked up by passersby almost as fast as we put them up. For me, this is a good thing, having the public want to take my work home. This time there will be a hashtag on the back so that the pubic can participate by posting their own photographs with my phrases.