Art in Odd Places (AiOP) 2015: RECALL is our 11th year and all about looking back at the artists and projects that made these festivals possible over the years. For RECALL, AiOP has invited back over forty artists to either present their original work or produce a completely new one that explore artworks in all disciplines outside the confines of traditional public space regulations. As we gear up for the festival next month, here is a preview of some of the works people can expect to see along 14th Street in October.
Name
Milja Havas and Johannes Rantapuska
Project Title
Flux Flags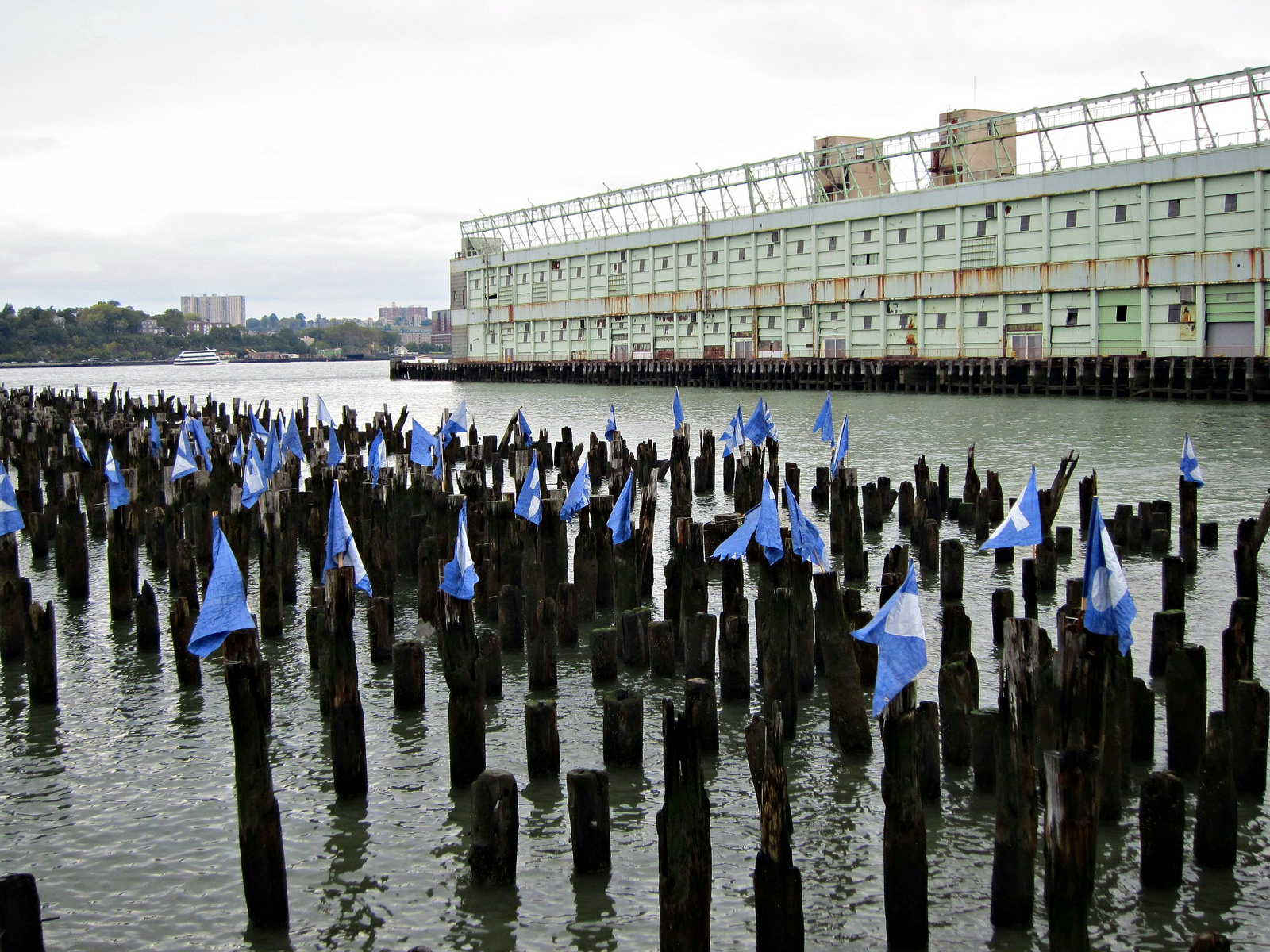 Flux Flags.  Photo courtesy of the artists.
 What was the first AiOP festival that you had participated?
We, Milja and Johannes, participated AiOP:Free (2014)
 What are your thoughts on participating in an AiOP festival again?
Thrilled. Our first appearance was last year so it's all fresh in our memory. We had some good karma with us last time as everything ran super smoothly. When the festival was over and we returned back to Berlin, we knew that there was no other option than to continue our well started collaboration. We had a bold dream that we could re-install the same piece (Flux Flags) somewhere in Europe (Normandia and Bretagne were in discretion) but both being busy with new projects and not really actively doing anything to make Flux Flags happen again it somehow fainted to the background. Meanwhile, there was an open call for art works at the old bear castles in the Helsinki Zoo. Our proposal was one of the 3 ones selected. We had our hands full with this massive 60 square meter Lycra installation when we got the email from AiOP asking if we would like to re-install the piece again. Needless to say that we were super excited to be invited back to NYC to make Flux Flags happen again, and this time even bigger and better.
Why is 14th Street a compelling site for creative response?
It's sure not a place where you expect to see art. Its not only good, but it is necessary to break the pattern. We live in overly individual worlds nowadays. People walk on the street in shared public realm but really there is this invisible shell around most of us that prevents us to see what is happening around. Maybe these unexpected events make a small crack to this shell.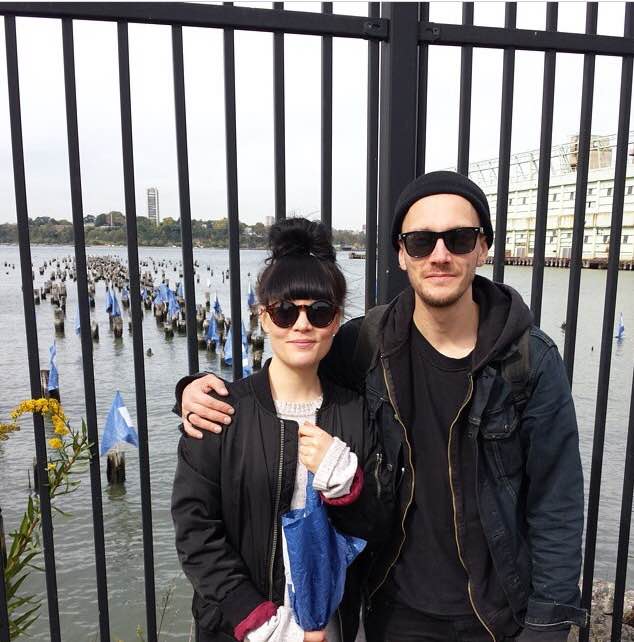 Johannes Rantapuska & Milja Havas, photo courtesy of Dylan Gauthier.
Are you presenting the same project as last time? Are you incorporating anything you learned from the last staging into this year's festival? What, if anything have you changed? If presenting a new piece, why did you decide on something new?
Yes, we are presenting Flux Flags again. We both think it's a great piece and it has potential to be even better. Last year we had approx. 55 flags installed to Hudson River where 14th Street ends. This year we wanna increase the amount of flags to 80-100. Material is going to be different. Last time we used blue tarpaulin and white plasti;c this year we are going to re-use the blue lycra we used in our latest installation, Tip Pit.  It's not only ecologically wise to recycle the used material, but also we noticed that lycra is quite good for this purpose, as it is light weight but also hardwearing at a same time.
What reactions did you see the last time you staged your work on 14th Street? What reactions are you hoping to draw from the public this time?
We were quite well "hidden" in the waterfront, but people who realized that "oh wait there is something in the water" were truly surprised or at least curious. There are lots of people who walk along the river but never really realize that yes, there is actually quite a big water area crossing this massive city.
Link to past AiOP Blog feature
http://www.artinoddplaces.org/aiop-2014-free-looking-back-johannes-rantapuska-milja-havas-flux-flags/