Art in Odd Places (AiOP) 2015: RECALL is our 11th year and while this year's festival is all about looking back at past artists and projects, we are also taking time to catch up with some of the former AiOP staff. Without the support of these dedicated volunteers, these festivals would not have gotten off the ground. We here at AiOP are honored to have worked with these individuals over the years and are taking the time to see what they have been up to, ask how working with AiOP has impacted their lives and, above all, hope to run into them on 14th Street during this year's festival.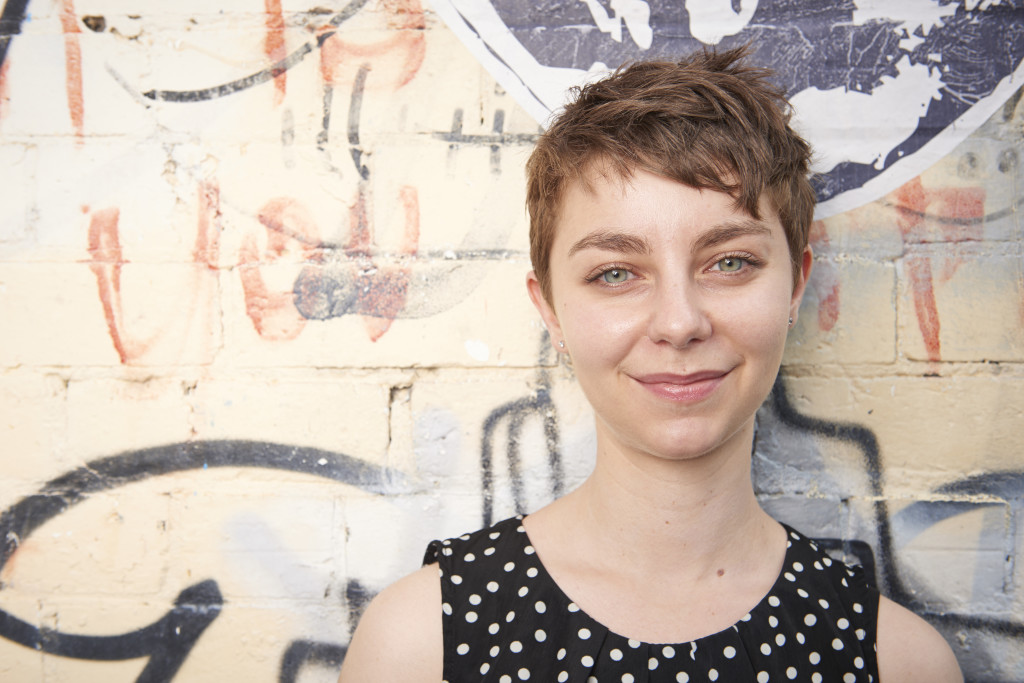 Sandra Carluccio.
How many years did you volunteer with AiOP? Which festivals and years were you a part of?
Being from Australia, I was first involved with the Sydney festivals in Dee Why and Manly beach. The next year I was lucky enough to work on "FREE" for the New York Festival on 14th Street, as well as Indianapolis. So over two years I have been involved.
What position did you hold during your tenure with AiOP?
First I was a stage manager for the Sydney festivals, and then went onto become a Curatorial Assistant for the NYC and Indianapolis festivals. 
In what ways did working with AiOP assist you in your professional development outside the festival?
I was able to gather a greater understanding of how to roll out a large scale production of site-specific and public artwork, as well as insight into the curatorial process. An invaluable experience!
What is your fondest memory from participating in an AiOP festival? 
Working remotely from Australia for the FREE AiOP festivals meant late night Skype's over different time zones = delirium and laughter. 
Finally meeting the teams when I was able to travel to the USA and being even more delighted with how talented and wonderful everyone was.
And then walking down 14th Street seeing a moment of convergence where a group of people with large papier-mache heads (Big Head Brigade) were dancing, met with a slow walking bride in drag (Kris Grey), met with a woman (Kara Schmidt) fixing the pavement with tape, met with a man (Joseph Bigley) offering sausages made of shredded paper. It was exciting to watch this happening simultaneously and watching people watching the intersection.