On the sunny autumn weekend of 2015 AiOP RECALL, I took a walk on 14th street from one edge to the other. My walk the first morning started rather awkwardly from the Con Ed's East River Generation Station, which supplies electricity, gas and steam to the city. The guard shouted at me not to photograph the plant. In fact, I was photographing a sticker that was on a signal near their gate. For some purpose and some reason, this unknown person had to put that sticker there, which made me curious.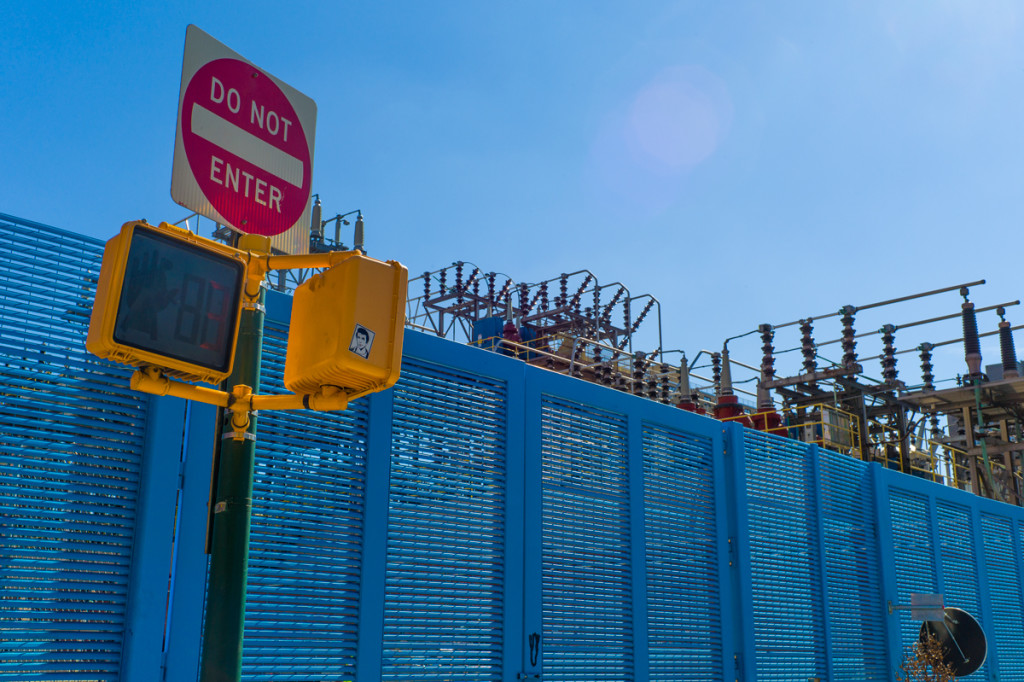 I've been living in New York for 3 years now. Since I went to school near Union Square, 14th street is familiar to me; I have walked on it many times, on sunny days, rainy days and snowy days, in the good times and all other times, each day thinking about something different, often about things I have trouble understanding in this world or what to cook that night. This weekend's walk made me feel slightly different from the usual as I had the task of documenting what I saw on the street with my camera.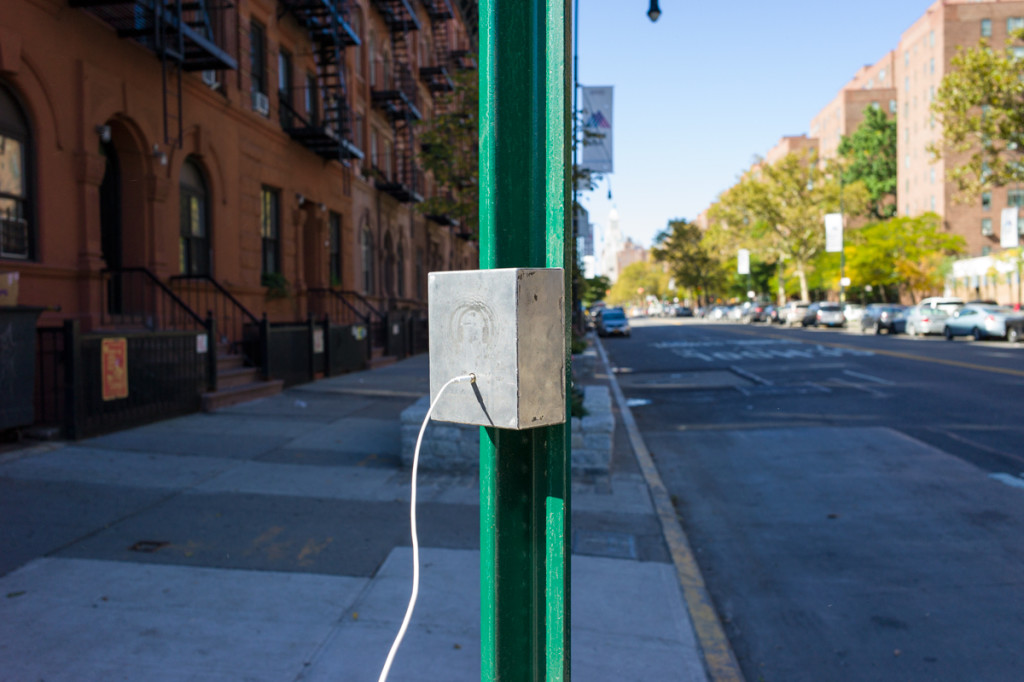 In my 30 and some years of life so far, I have lived in quite a few cities including Kobe, Tokyo, Stockholm, Philadelphia and New York. Perhaps it is not strange for those who have lived in this country or in this city for a long time, but it is always strange to me to see laundry services on the streets. Unlike New York, it's something that has almost disappeared from many developed cities and countries. I noticed that there are still many left on the East side of 14th street. While the tall commercial buildings and neon signs around Times Square are seen as "New York" by many tourists, seeing the laundry service makes me realize that life exists in this city. In fact, many parts of 14th Street have that feeling. It is one place where we see the lives of people.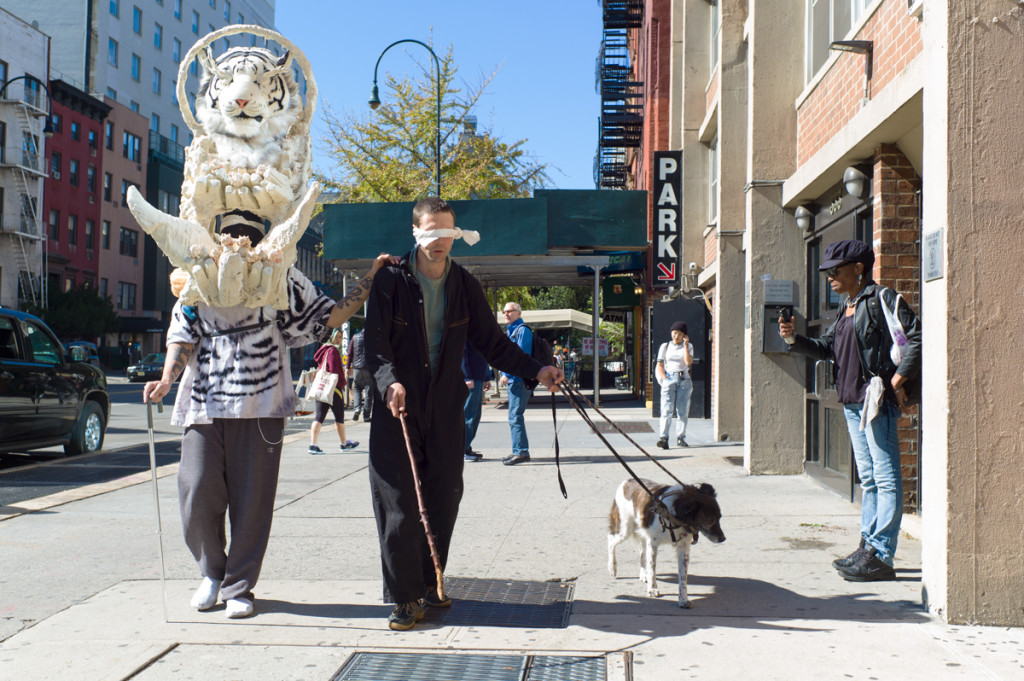 I must confess, coming from Japan, where I think majority of people think art only belongs to museums, I have not paid much attention to public art before I came to New York. But public art here seems to speak to the discourse of what art is for, whom it is for, and where it belongs.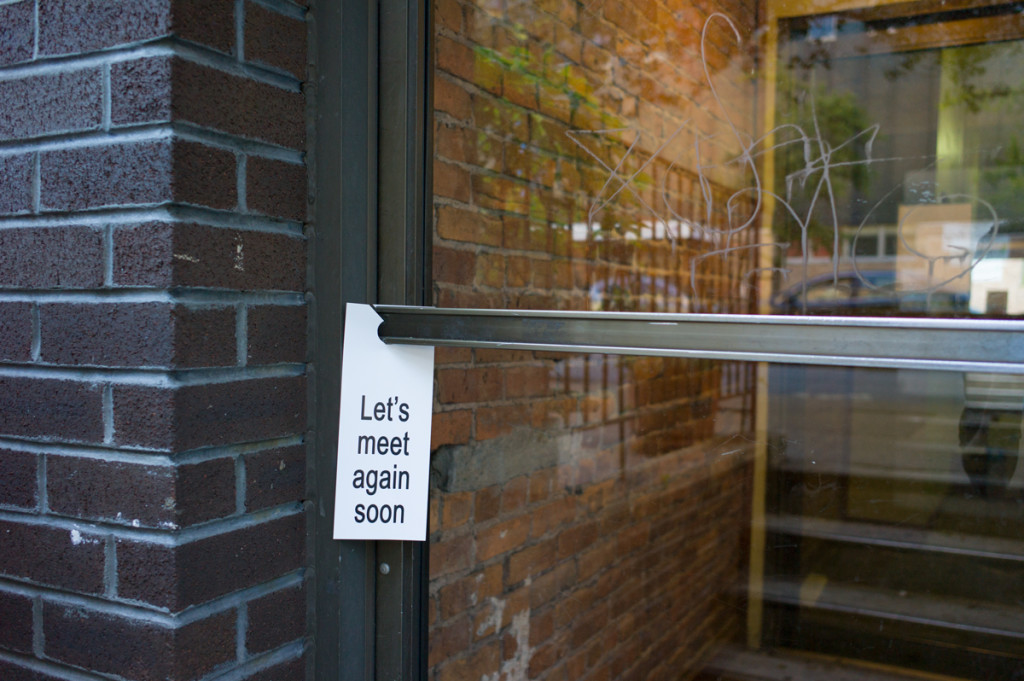 Artists don't make art just for their own pleasure, at lease that's what I want to believe for good artists. Art should be for others and for everyone, not necessarily only for museums or galleries. While photographing this weekend, I was asked by a few people what the event was about. I gave them the answer, "it's an art event in public spaces." I did not tell them "Art in Odd Places" because it did not feel odd to me at all. I do not think every work from AiOP: RECALL made perfect sense to everyone on the streets but it made people curious. Isn't that already a meaningful thing? I think contemporary art becomes more complicated as our world and society becomes more and more complicated. I personally feel that art will lose its audience one day if we do not engage with the public and show them what and why we are doing it.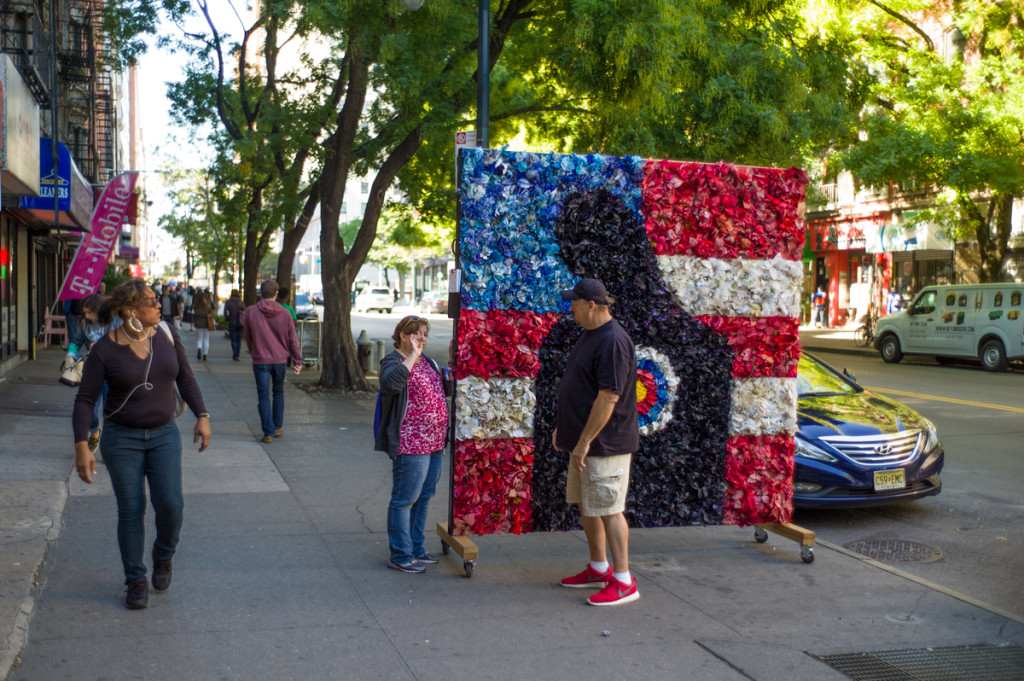 When I started my MFA a few years ago, a professor told me to think about how I can make what I'm interested in interesting to the others. I don't want to and I should not speak on behalf of the participating artists of the AiOP: RECALL, but I believe they are artists whom try to make sense of the world in which we live. I sometimes think of art as an act of thinking; like one of my professor described about philosophy as "art of fundamental thinking", we cannot dream or make a better world by just complaining. Artists want to make sense of the world, through thinking and communicating through art, and I think that is what art and artists are doing today.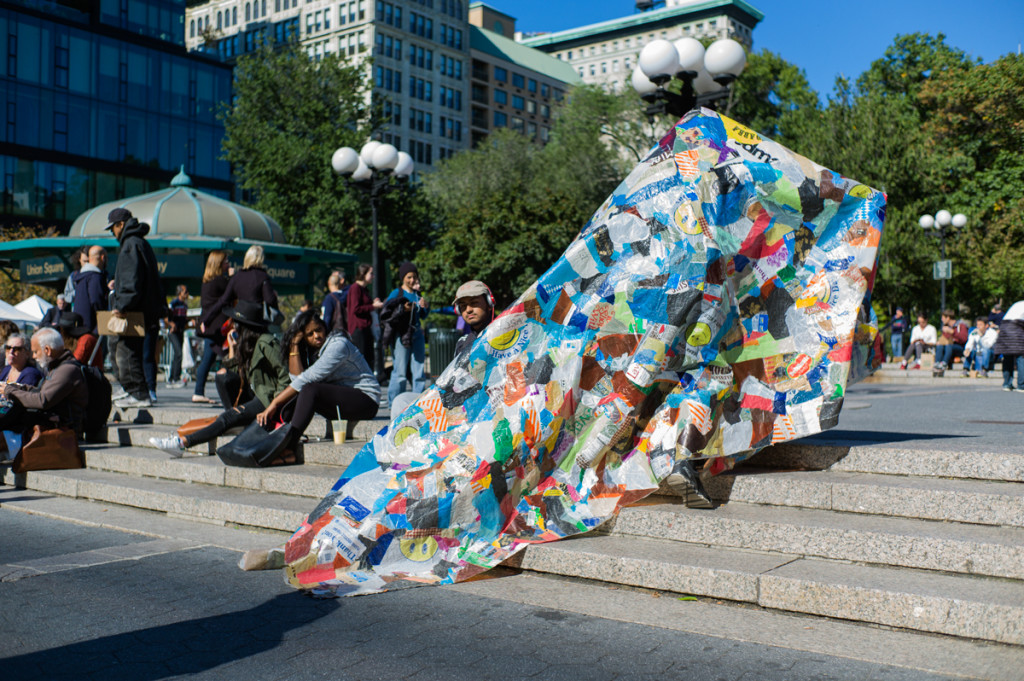 On the day of the AiOP event, it was difficult to tell what was part of AiOP and what was not. I turned off my iPhone and left it in my pocket while I walked. I decided not to follow the map on the AiOP website; by doing so, I started to pay attention to more things.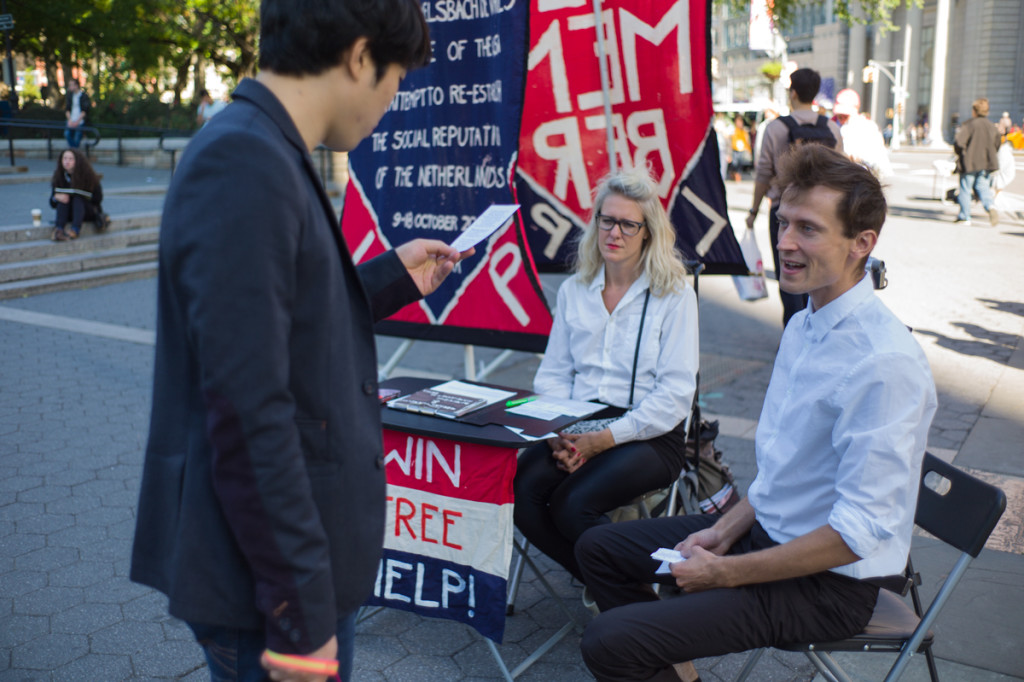 Union Square is always crowded with people and it is often a place where people gather to protest. On Saturday, these people were protesting for peace in Turkey. While I could not fully confirm this incident in Turkey in the way these protesters spoke, it showed how New York is a multinational city and there is always something happening around the world.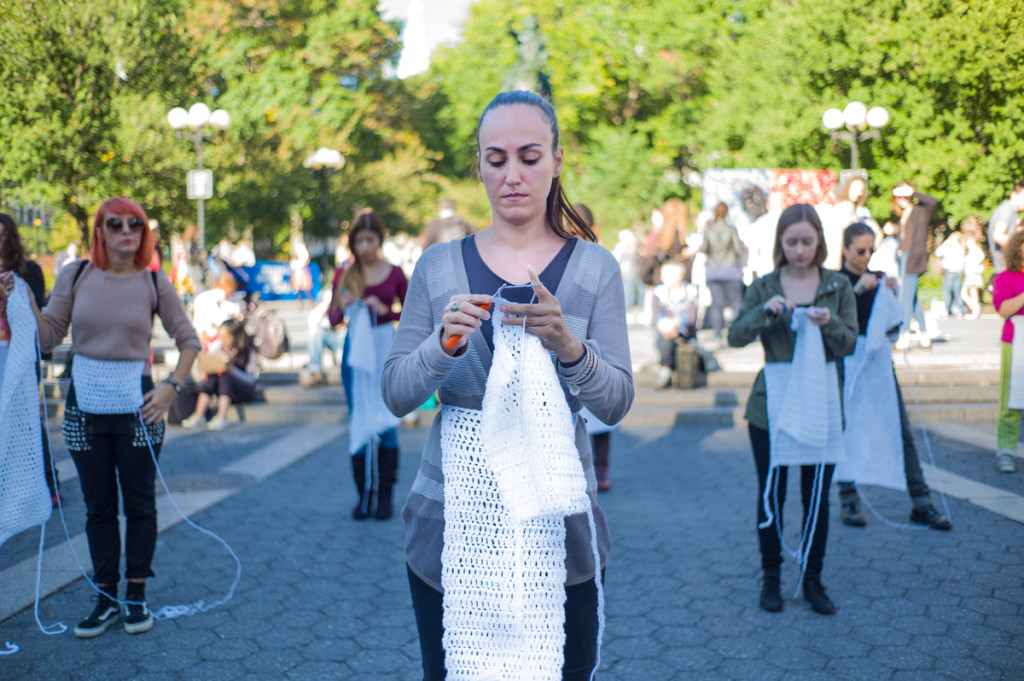 Near the High Line, the feel of 14th street changes; the area is filled with tourists. While writing about 14th street, I cannot ignore the fact that I saw many homeless people on the street: young and old, male and female. I did not photograph them or I should say, I couldn't photograph them because I was not 100% sure about how to speak about them visually. However, I do not think I should leave them from this writing, as they are also part of 14th street and our society. "Though times, anything helps, thank you and god bless," said a cardboard in front of a young girl who was sitting near a church. It's easy to ignore and just walk by but they exist here.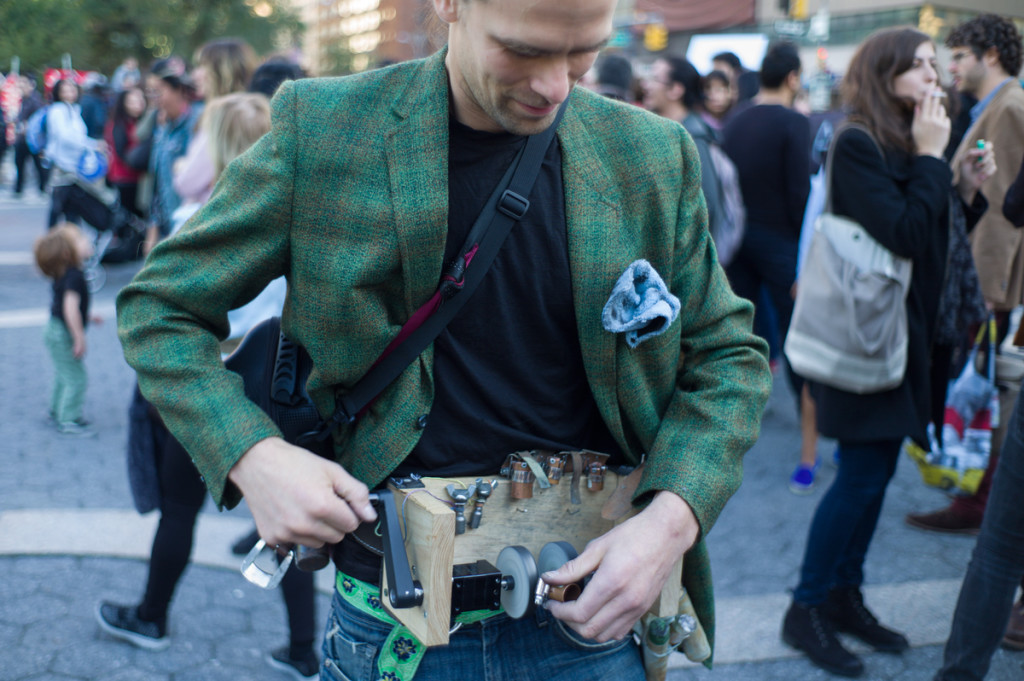 There are more interesting things I found on 14th street other than what my camera could capture in one weekend. The decorations on the old buildings I enjoyed looking at, and really the people who were walking on the street I enjoyed observing. Take your eyes off of your phone and look around, there are many things you will find on this street.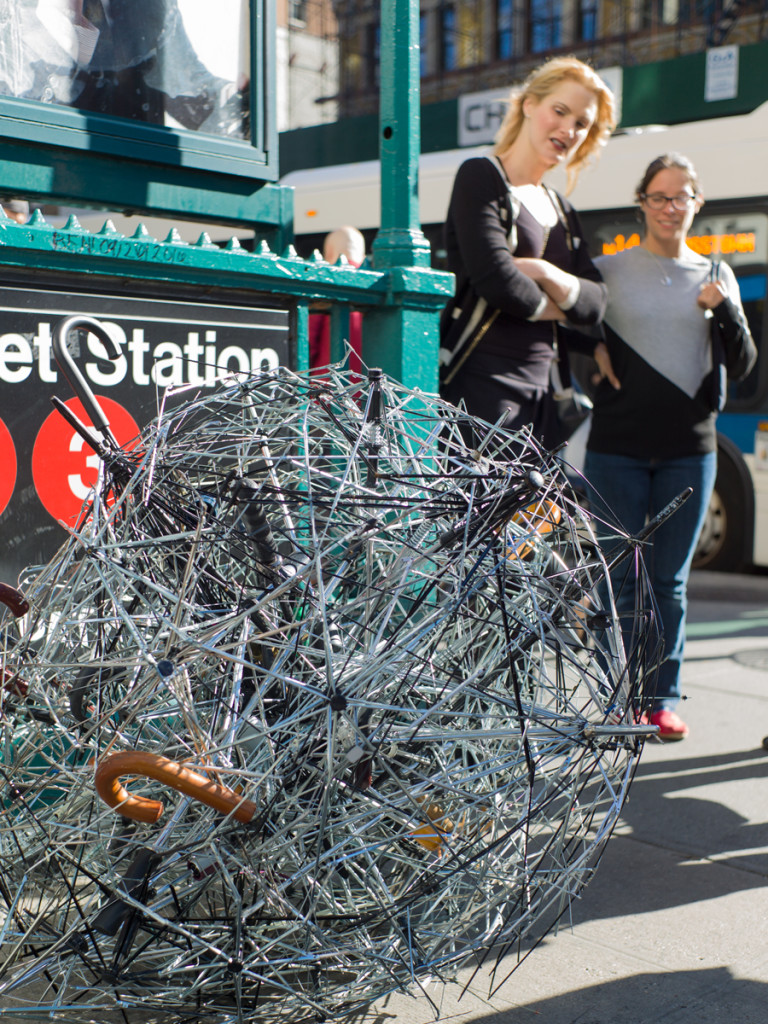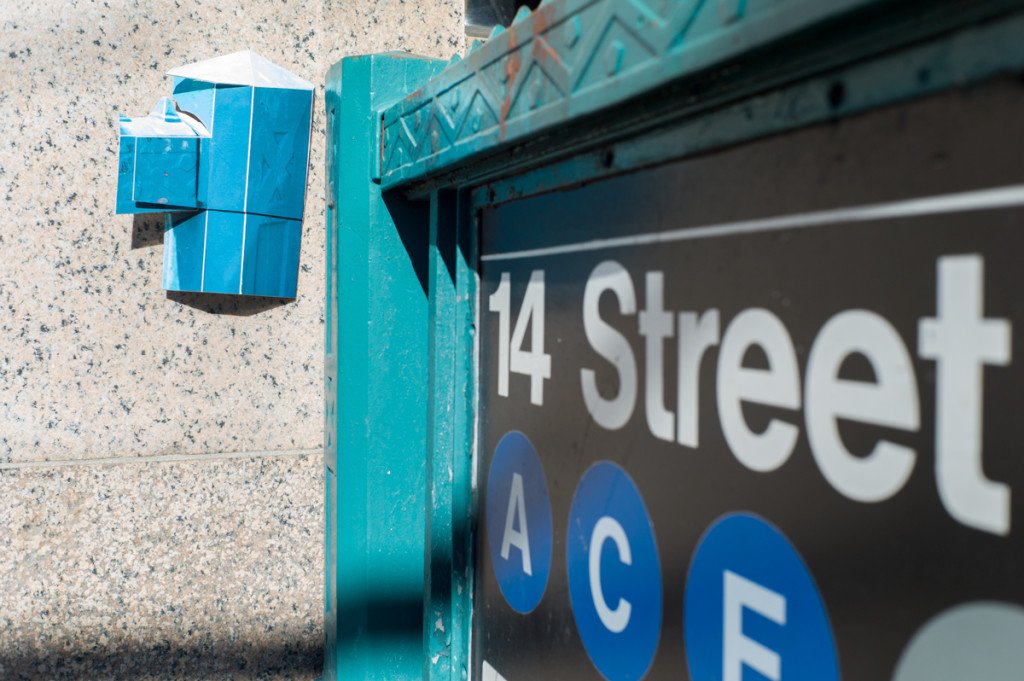 —BIO
Masahito Ono is an artist and photographer who received his MFA in Photography and Related Media at Parsons School of Design. Ono's practice explores time, culture, and human existence in a wide range of storytelling, through incorporating sculpture and installation into photography and video, while also introducing duration of time in his work. Ono has showcased his works internationally, with two solo exhibitions in Tokyo and a number of group exhibitions worldwide. Ono was born in Japan, studied in Sweden, Japan, and the United States, and currently lives and works in New York.