 As AiOP 2017: SENSE approaches, we are excited to introduce this year's Thinkers-in-Residence! Our Thinkers "…spend time on 14th Street throughout the Festival weekend reflecting on artists, pedestrians, publics, and participation. Their responses take the form of writing, walking, image-making, or on-the-spot conversations with the public." Each Thinker will approach the festival in their own way and share their experiences on the AiOP blog. Read below to learn more about each one and be sure to keep an eye out for them in addition to the works along 14th Street this weekend!
Blanka Amezkua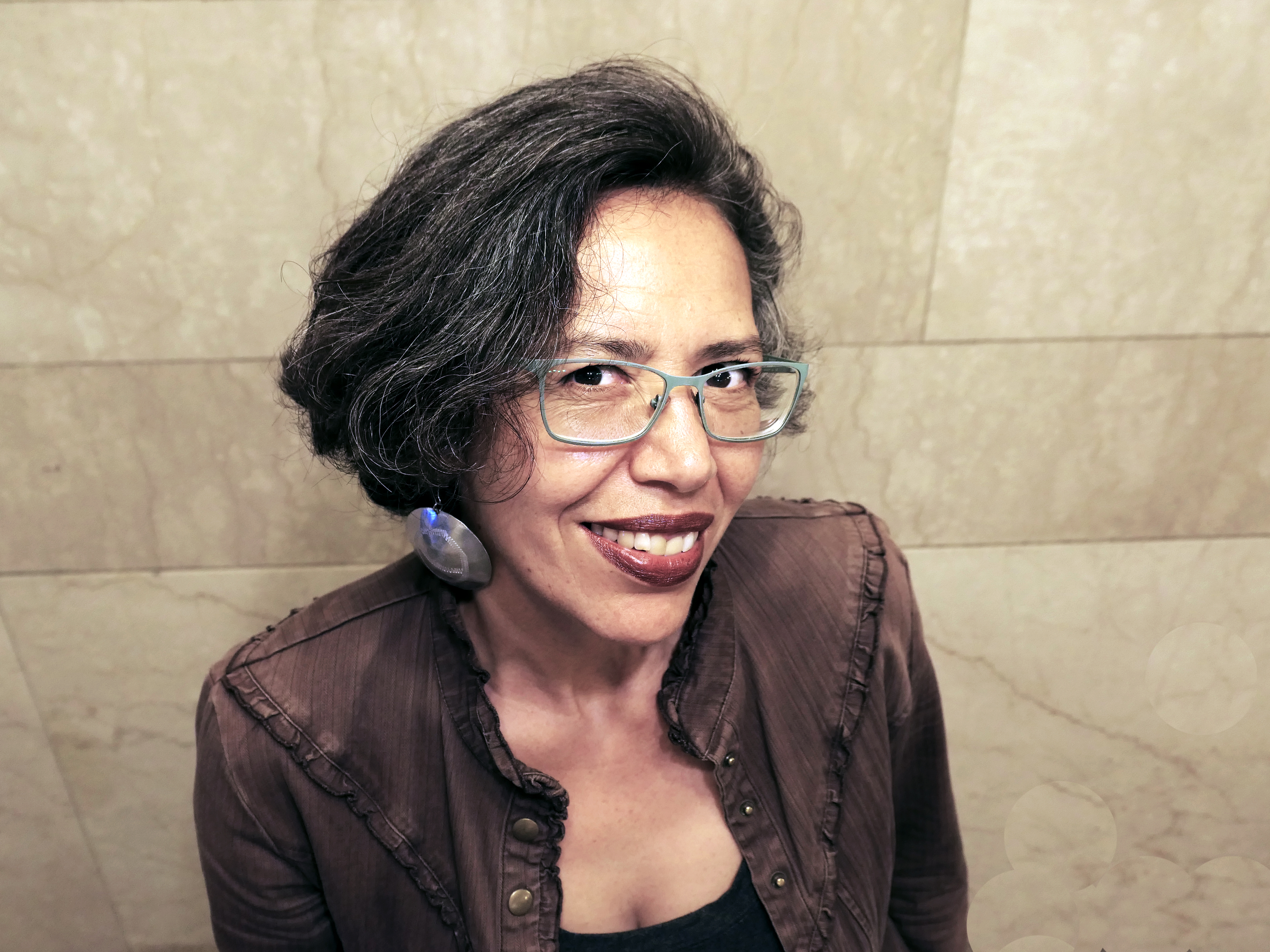 Artist.Cultural.Promoter.Educator. She was formally trained as a painter, studied in Florence, Italy and received her B.A. from California State University, Fresno. Recipient of the BRIO award from the Bronx Council on the Arts in 2007, she initiated an artist-run project called the Bronx Blue Bedroom Project in 2008.  In 2010, BBBP's two-year trajectory was included in Greater New York: 5 Year Review at MoMA-PS 1 and Alternative Histories at Exit Art.
Between 2010–2016 she lived in Athens, Greece. She currently runs AAA3A (Alexander Avenue Apartment 3A), an artist space on Alexander Avenue in Mott Haven, South Bronx. FMI: www.blankaamezkua.com/aaa3a
Sherese Francis
Sherese Francis is a southeast Queens-based poet, writer, blogger and literary curator. She has published work in journals and anthologies including African Voices, Newtown Literary, Blackberry Magazine, Kalyani Magazine, and Near Kin: A Collection of Words and Arts Inspired by Octavia Butler. In August 2017, she published her first chapbook, Lucy's Bone Scrolls. She has facilitated workshops for No Longer Empty, Lewis Latimer House, New York Writer's Coalition and Newtown Literary. Her current projects include her Afrofuturism-inspired blog, Futuristically Ancient; and her southeast Queens based pop up bookshop/mobile library, J. Expressions, which is dedicated to promoting and growing the literary community in the area and for which she received a 2017 Queens Council on the Arts grant.
Joseph Shahadi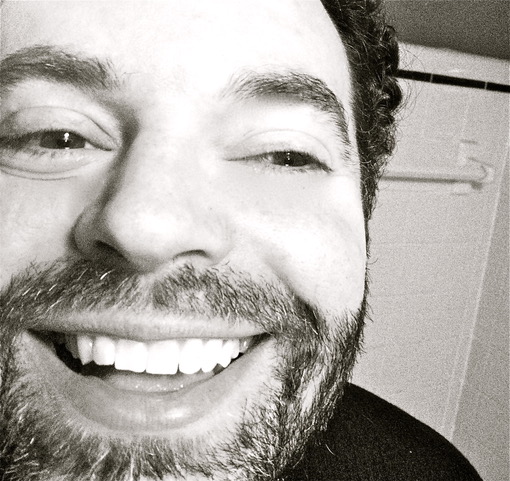 Joseph Shahadi is a Brooklyn-based artist. He makes performance, photographs, installations and works on paper.
His work has been presented in New York at the Culture Project, the Ohio Theatre and the American Livingroom series at HERE among others, regionally throughout the United States, and internationally in Europe.
Joseph's artwork has been featured in galleries in Brooklyn, regionally in the United States, including Los Angeles Contemporary Exhibitions, and appears in several private collections.
He is the cofounder and Executive Director of the Art of Brooklyn Film Festival. For more information see www.josephshahadi.net.
Marlene Ramirez-Cancio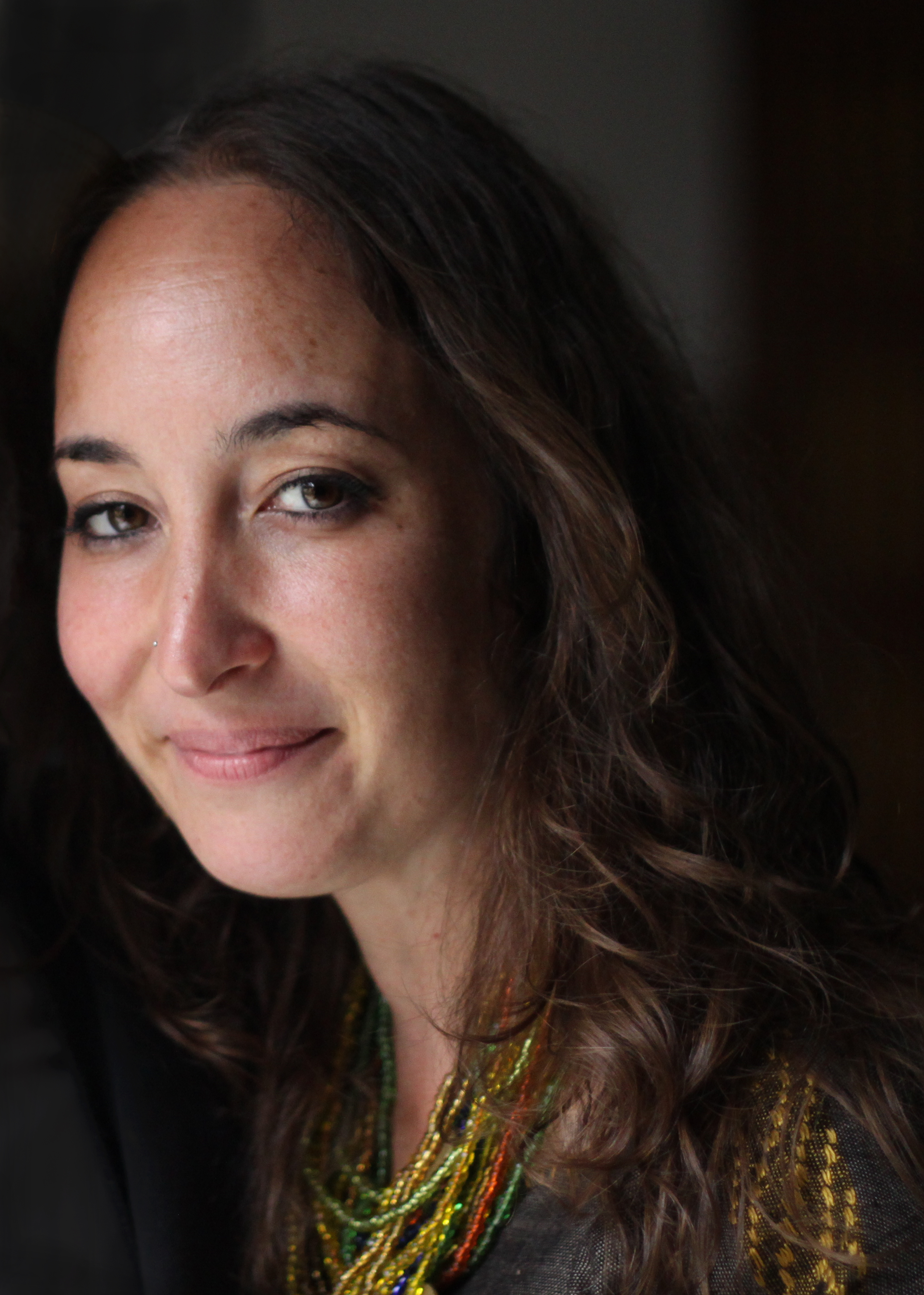 Marlène Ramírez-Cancio is Associate Director, Arts & Media, at the Hemispheric Institute of Performance and Politics. Housed at New York University, Hemi connects artists, scholars, and activists in the Americas working at the intersection of artistic practice and cultural transformation. Hemi's international network researches politically engaged performance and amplifies it through gatherings, courses, publications, and archives, creating new avenues for collaboration and action (hemisphericinstitute.org). Born and raised in Puerto Rico, Marlène is also co-founder and co-director of Fulana, a Latina satire collective whose works have been shown internationally at film festivals, museums, universities and online at fulana.org.
Ali Osborn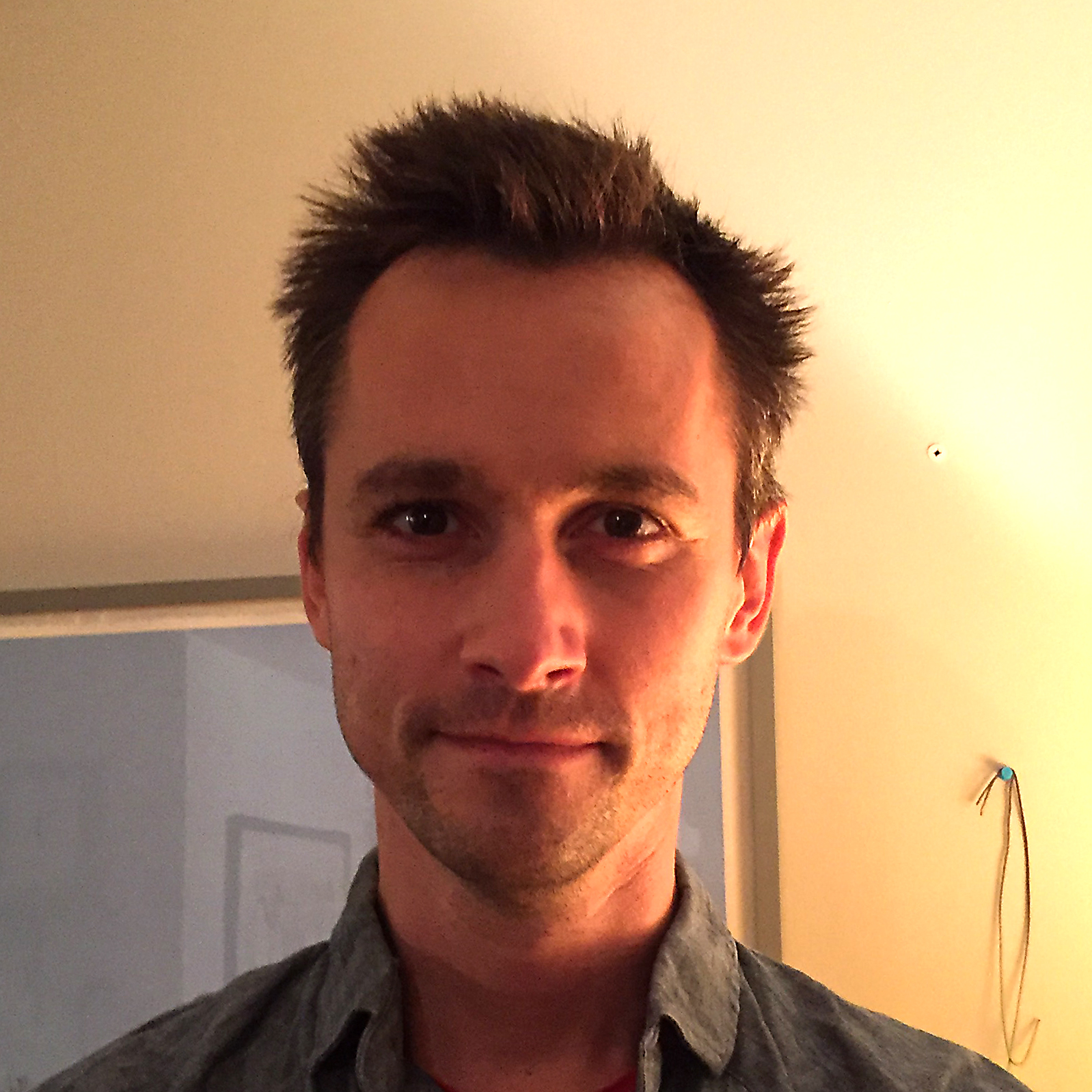 Ali Osborn is a visual artist and teacher based in Brooklyn, NY. Having worked as a letterpress printer, picture framer, and art supply store manager, he has both a steadfast commitment to the physical stuff of art and an aversion to using too much of that stuff. Ali is interested in art as a device for coming to grips with the increasingly automated and abstract infrastructure of our world. He teaches at Rutgers University, Wesleyan University, and Studio In A School.
His work can be seen in the Boston Drawing Project at Carroll and Sons Gallery in Boston, and online at www.aliosborn.com. He produces editioned objects and artist books under the imprint Free Sign.
Hector Canonge
Hector Canonge is an interdisciplinary artist, independent curator, media educator and cultural entrepreneur based in New York City. His work incorporates the use of new media technologies, cinematic narratives, Live Action Art, and Social Practice to explore and treat issues related to constructions of identity, gender roles, and the politics of migration. He has exhibited and presented broadly in the United States, Latin America, Europe and Asia. As cultural entrepreneur, Canonge created and directs the Annual Performance Art Festival NYC, ITINERANT, he started ARTerial Performance Lab (APLAB), a transcontinental initiative to foster collaboration among performance artists from the Americas.  He also produces the independent programs: PERFORMEANDO, a program that focuses on featuring Hispanic performance artists living in the United States and Europe, NEXUSURNEXUS a virtual platform for Live Action Art, and PERFORMAXIS, an international residency program in collaboration with galleries and art spaces in Latin America. After living most of his life in the United States, Canonge returned to South America in 2012, and lived abroad for almost 3 years. The artist returned to New York City in late 2015 to continue with the development and execution of new projects, exhibitions, and initiatives. Upon his return, he launched the program TALKaCTIVE: Performance Art Conversation Series, and the international residency program CONVIVIR at MODULO 715, his new space in Jackson Heights, Queens. In 2016, Canonge initiated the Performance Art program LiVEART.US hosted at the Queens Museum, started teaching Performance and Media Arts at City University of New York. Canonge is currently at work for his upcoming publication that exploration the relationship between Performance and Memory.
More information: http://www.hectorcanonge.net
Priscilla Stadler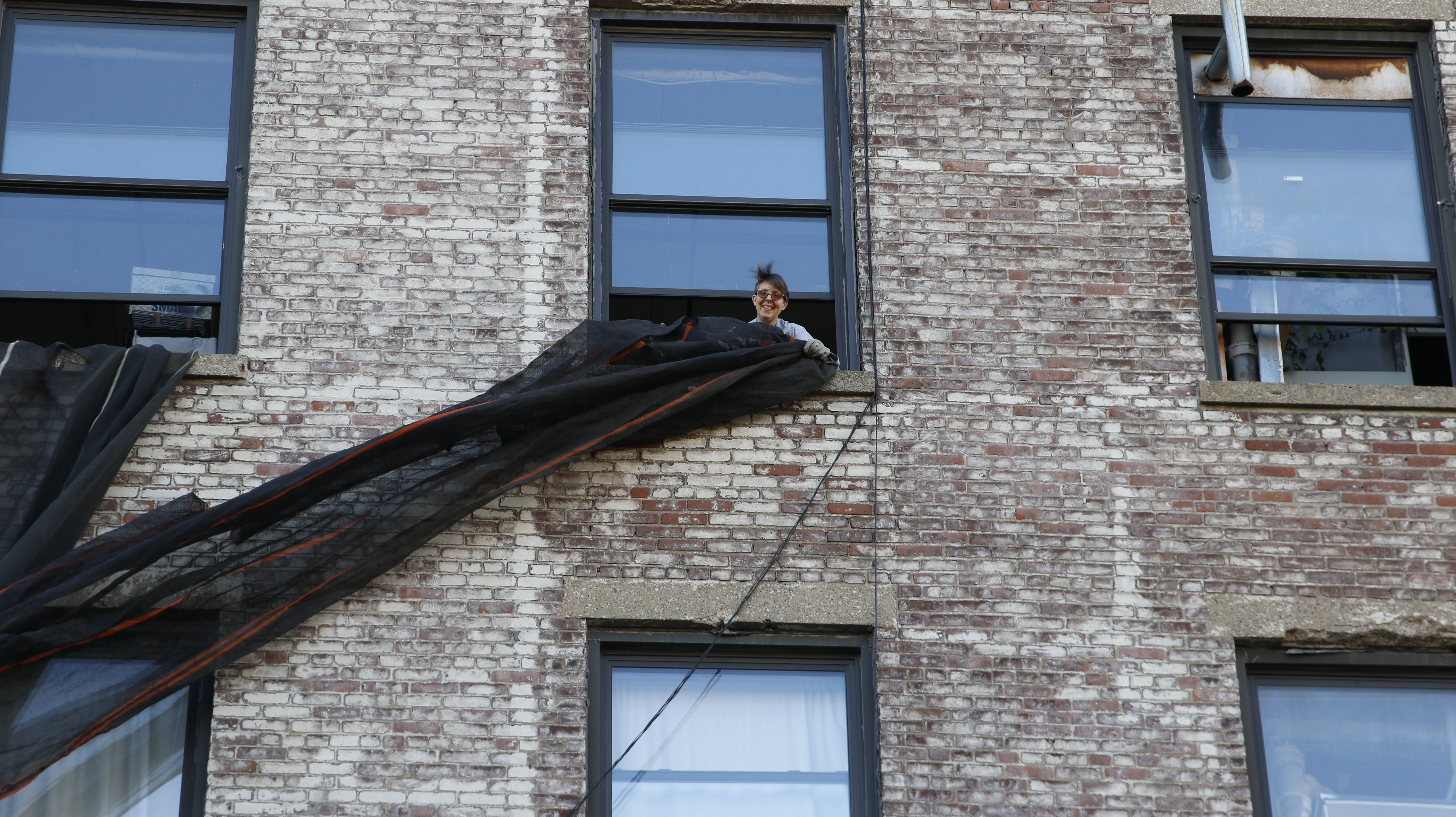 Priscilla Stadler works with both installation and human interaction. She is a fake architect who makes buildings from cloth. Her Fragile City series investigates vulnerability on community and personal levels. Stadler's installations have been commissioned for the Brooklyn Children's Museum and by Dance Entropy. Stadler has exhibited in the Queens Museum, Fiterman Art Center, Mess Hall (Chicago) among other venues. She was a Fellow with MoreArt's Housing Justice Residency (2016) and with the Laundromat Project (2014). Stadler often collaborates with the public, artists, and organizers to develop dialogue, spark activism, and use art as a tool for creative social justice.
Harley J. Spiller
 
Harley J. Spiller, a lifelong art worker, currently serves as deputy director of Franklin Furnace Archive.  He's been putting art in odd places for quite some time, having presented the first-ever museum exhibitions of graffiti stickers (Hello! My Name Is…1988) and Chinese restaurant menus (A Million Menus, 1991) and hand-written notes peeled from the streets of NYC (Scrawl, 2004). Andrew Edlin Gallery will feature a selection of his collection of close to a thousand pairs of scissors at the Ace Hotel in early 2018. Harley enjoys writing about himself in the third person but didn't do any of that in his book KEEP THE CHANGE: A COLLECTOR'S TALES OF LUCKY PENNIES, COUNTERFEIT C-NOTES, AND OTHER CURIOUS CURRENCY (Princeton Architectural Press, 2015).
Matthew Morowitz
Matthew Morowitz has been involved with Art in Odd Places (AiOP) since the 2012 festival, MODEL. A native of New Jersey, Matthew holds a dual BA in Archaeology and Art History from Dickinson College in Pennsylvania, as well as an Advanced Diploma in Cities and Urban Development from NYU. He has professional experience in cultural resource management, historic preservation, and a random assemblage of skills from various temp jobs. He is interested in figuring out new ways to use cultural and historic identity, and creative endeavors, to assist grassroots advocacy when pushing for more equitable public spaces, and community and neighborhood preservation. In his spare time, Matt enjoys journaling and translating Algerian literature.