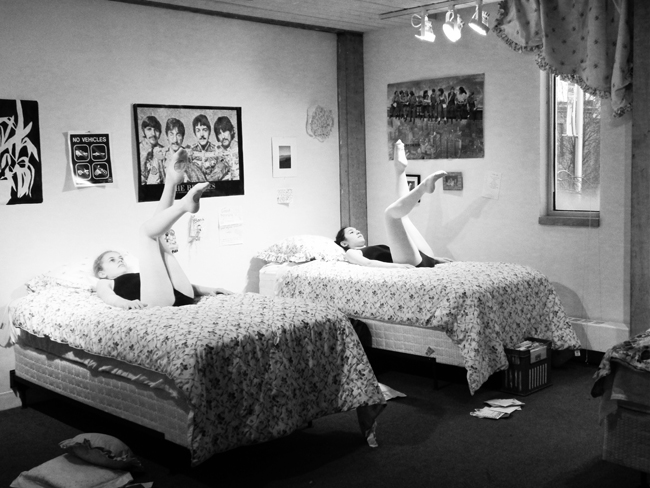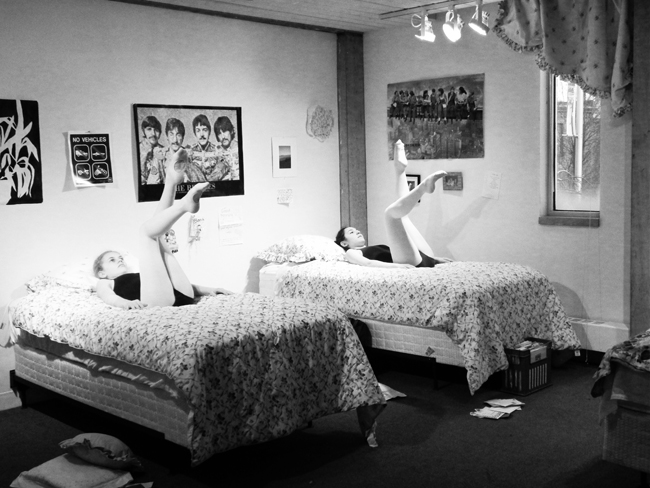 Photo courtesy of JUMP!
This year's Art in Odd Places festival, NUMBER, will descend on 14th Street from October 11 – 20, turning this historic stretch of sidewalk into a living gallery. Dozens of artists will take to the streets and present work exploring numbers: how they define us, crowd us and challenge us. We're pleased to count Paula Hunter as part of this year's festival.
Paula Hunter is the founder of JUMP! She choreographs performance works that combine movement, text, and installation. Together Hunter and JUMP! make work celebrating an ageless world in which everyone wants to move, get noticed, and make art anywhere.
Hunter's project for AiOP NUMBER is titled ZERO WOMEN. ZERO WOMEN is a relay/dance performed along 14th Street during which dancers of all ages dress in neon white and with zeros attached to their heads, advertise the many positions women have never held.
We caught up with Hunter to ask her a few questions about her upcoming performance.
What attracted you to this year's AiOP festival?
We loved the idea of working with numbers — in this case 0 — and we loved the idea of dancing on the city streets. In addition, wearing blurbs on our backs that point out the weirdness of what women still haven't done in this world appealed to our sense of justice.
How are you interpreting the theme NUMBER?
Hunter loves reduction — a born minimalist — so she gravitated to the number 0. Nothing is a great concept or perhaps not always a great concept because in this case the nothingness is the many jobs that women still haven't secured … positions that still elude the females amongst us.
What excites you about the prospect of presenting this work?
First and foremost I am excited to showcase JUMP! dancers.  They're young and they're great!  Second, I like the idea that the work has elements of endurance and stamina. We run, skip, turn and basically dance down the long avenue of 14th Street. We do this again and again and yet there are some who will still think that young people sit around playing video games all day! Hopefully, they'll see the commitment of these young artists.
Have you come to learn anything new about 14th street while formulating your work?
I know it so well — my first dance class WAY back in the day was on 14th street in a basement dance studio.  We must be careful — I know that. People must be regarded with great courtesy and traffic is not for the faint-hearted. We have to keep our eyes open and be alert for the unforeseeable events occurring daily on all busy urban streets.
Did you take anything from this experience that you plan on applying to future works?
I'll answer this after the performance!