Today we're chatting with New York-based artist Irvin Morazan. We talk about working within and without the permit system, the transformative power of art & his current fundraising campaign.
Irvin Morazan was born in El Salvador, San Salvador in 1976. He has exhibited nationally and abroad including exhibitions in Berlin, Mexico City, El Salvador, Colombia. New York exhibitions include: Festival of New Ideas (presented by the New Museum), La Mama Gallery, HVCCA Museum, Asya Geisberg Gallery, Exit Art, Rush Arts Gallery, Bronx River arts Center, Jersey City Museum, Sean Kelly Gallery, DCKT Gallery and Jack the Pelican presents.
In 2011, Morazan participated in the El Museo del Barrio S-Files Biennia, which included performances in Time Square, Socrates Sculpture Park and Performa 11.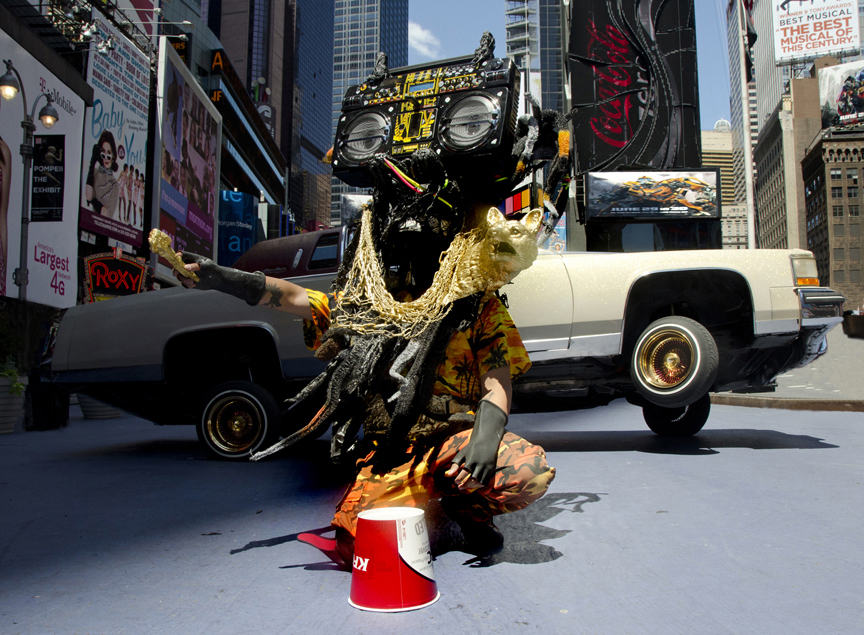 Times Square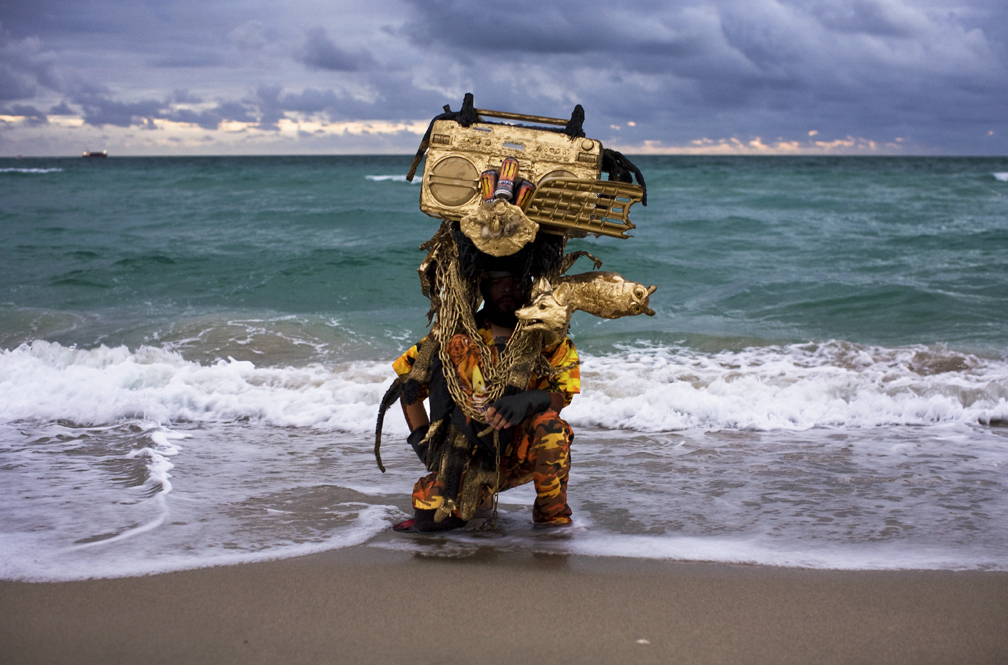 His Return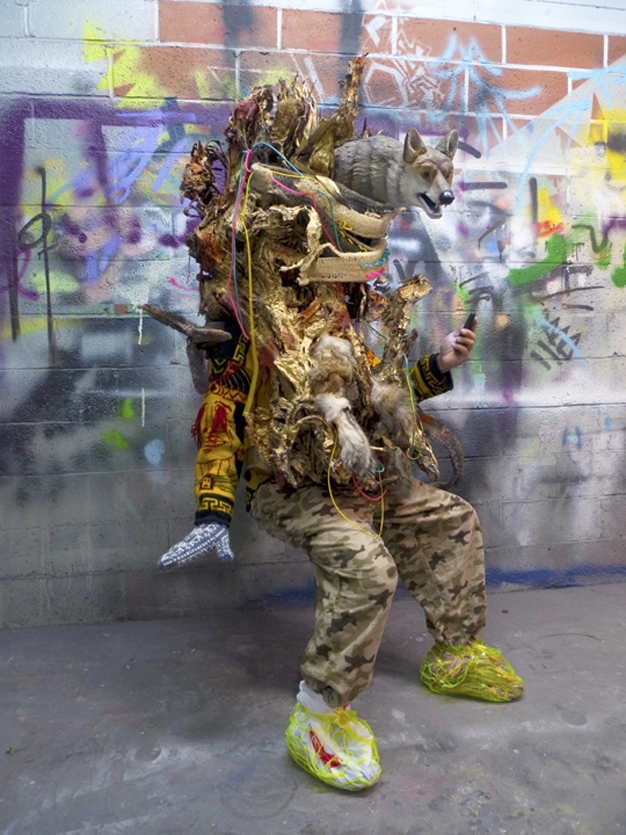 Boom Boom Man
You can also see some of Irvin Morazan's work at Katie Cercone's Goddess Clap Back: Hip Hop Feminism in Art at CUE Art Foundation from July 11 – August 10, 2013.