By Matthew Morowitz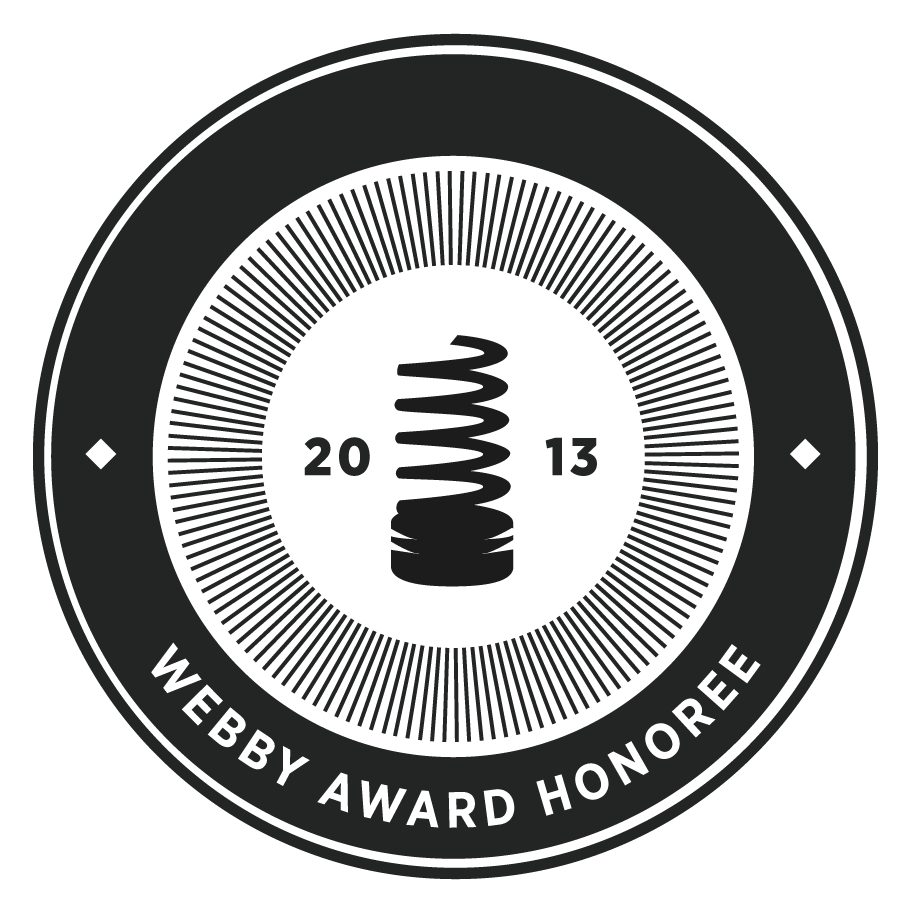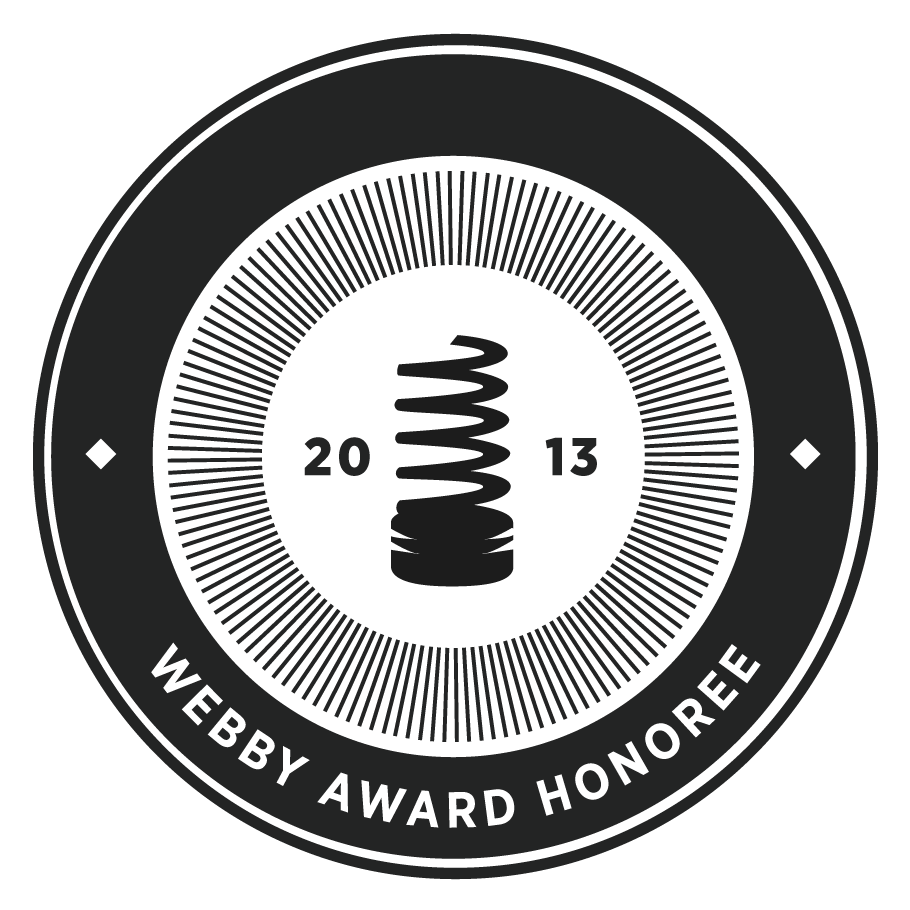 Art in Odd Places (AiOP) is proud to announce that our very own website designer + developer, Carey Estes, was officially announced as an honoree at the 18th Annual Webby Awards for his work on the 2013 AiOP: NUMBER festival website.  The Webby Awards, presented by the International Academy of Digital Arts and Sciences (IADAS), is the leading international award honoring excellence on the internet and is hailed by the New York Times as the "Internet's highest honor."  This year's awards received over 12,000 entries from over 60 countries and all 50 states; fewer than 15% of these entries were awarded this honor and deemed an Official Honoree.
Carey by day is the Multimedia Developer at the School of Visual Arts (SVA) and by night a freelance designer + developer.  Before moving to NYC, he taught design classes at Mississippi State University.  He has been a part of AiOP for about three years; according to AiOP's founder and director Ed Woodham:
"I met Carey in 2011 at a FEAST Brooklyn. He took on the development and redesign of the Art in Odd Places site and the annual festival sites with a generous enthusiasm. Since then, he's made his incredible design aesthetic available to each year's festival curatorial team as they realize their vision.  Most important, he's a brilliant collaborator. It's inspiring to see him receive this well deserved honor!"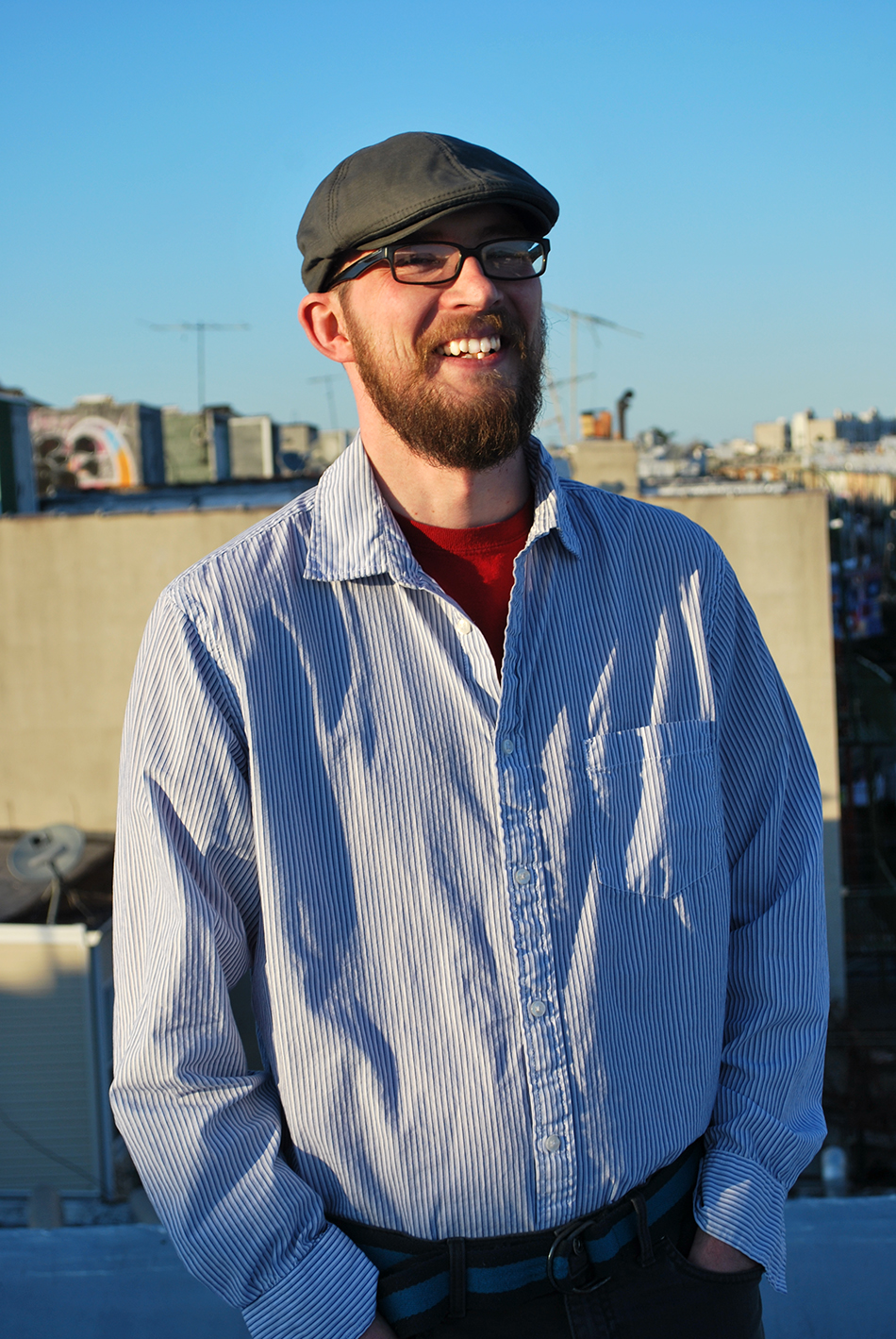 Carey Estes.  Photo courtesy of Holly Senter.
Carey also shares Ed's enthusiasm for his work with AiOP, stating:
"It has, undoubtedly been one of the most rewarding experiences of my life. It is rare that you find someone like Ed who gives me free reign with design and development of the AiOP brand. When you have that type of trusting relationship with an organization, you fall in love with it very quickly. I work freelance for other clients, and when I complete a site, I give it to them and I disconnect. However, AiOP feels like my child. I want to nurture it, protect it and watch it grow."
He also found that the ideas and environment that AiOP supports was another factor that allowed him to develop a successful site.  Carey is keeping this, along with his recent honor, in mind while designing the website for the 2014 festival.
"Working with AiOP is wonderful, because it is a playground for design and development. The environment can be quirky and fun. AiOP is about shaking the world up, and the goal of each collateral we create is to do that in some way. With this in mind, it makes each piece a challenge to be better than before and try to push boundaries. Being a Webby honoree simply makes me want to be a nominee, and that's what I am shooting for with the 2014 AiOP: FREE site."
All of us here at AiOP once again congratulate Carey on this honor and look forward to seeing what he will create for this upcoming year and hopefully many more to come.