Art in Odd Places (AiOP), New York City's annual public art and performance festival will preview eleven projects from its upcoming October festival NUMBER at the New Museum's IDEA CITY festival StreetFest on Saturday, May 4 from 11am to 6pm.
AiOP 2013: NUMBER takes up the pressures and provocations of the numerologies of our time.  Everyday, in countless ways, we are asked to account for, or held to account by, numbers, whether by the bank, the landlord, censuses, passwords, cell phones, and many other forms of calculation, measurement and collection.  The artists in this edition play with the restrictions and buoyancies of numbers in our daily lives: they archive daily thoughts, give out lottery tickets in return for your desires, re-imagine the street through novel forms of wayfinding, and even give us a 411 on the upcoming mayoral election.
WHO: Eleven artists' projects previewed from the upcoming AiOP October festival.
Art in Odd Places 2013 thematic concept of NUMBER is conceived by Radhika Subramaniam. In 2013, AiOP will explore NUMBER at The New Museum's IDEAS CITY Festival, NYC; festivals in Warringah & Manly, Australia; the annual NYC Festival on 14th Street; and for the Southeastern College Art Conference in Greensboro, NC.
ARTISTS:  Concerned New Yorkers; Ecoarttech (Cary Peppermint and Leila Nadir); Merav Ezer; Samwell Freeman and Julia Vallera; Ariela Kader; Tatlo (Sara Jimenez, Michael Watson and Jade Yumang); Nupur Mathur and Jennifer Vincent; Vicky Virgin and Joe Salvo; Jody Servon; George Spencer; Toisha Tucker.
CURATOR: Radhika Subramaniam is Director/Chief Curator of the Sheila C. Johnson Design Center (SJDC) at Parsons The New School for Design where she also teaches.  She curated AiOP: SIGN in 2009 with Erin Donnelly.
AiOP Founder and Director: Ed Woodham
Festival Producer: Sarah Brozna
Curatorial Assistant: Claire Demere
WHAT: Eleven projects from the upcoming AiOP October festival NUMBER at the New Museum's IDEA CITY festival.
PROJECTS: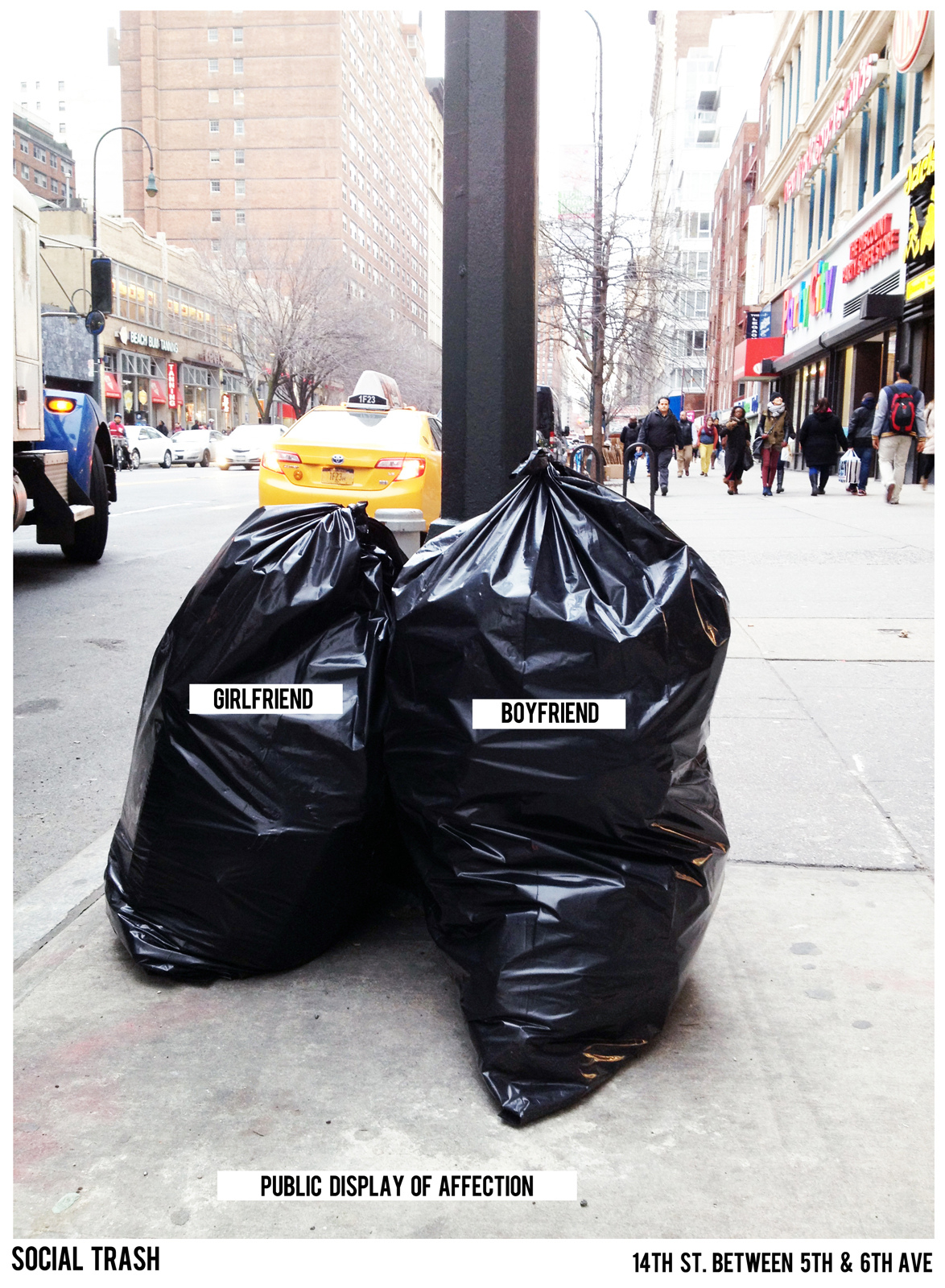 Social Trash / Ariela Kader: A playful interpretation of trash bags as portraits of consumerism.

Your Call / Concerned New Yorkers: A 411 of the current mayoral candidates with polls and goodies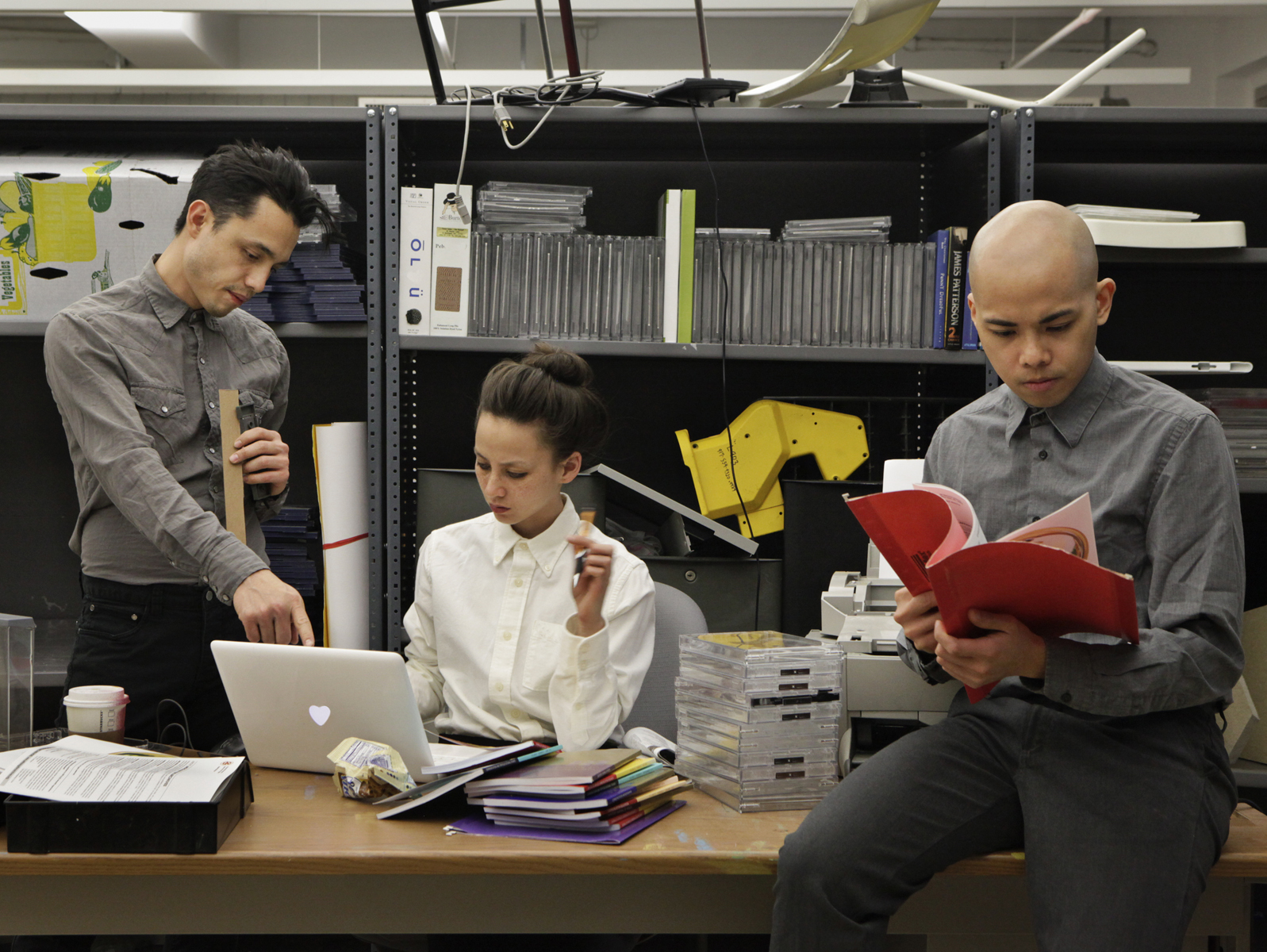 The Dept of Accumulated Thoughts, Division Overtime / Tatlo (Sara Jimenez, Michael Watson, Jade Yumang): A performative archiving by three characters with an office desk who will interact and survey the public through a rigorous method of absurdist but essential data collecting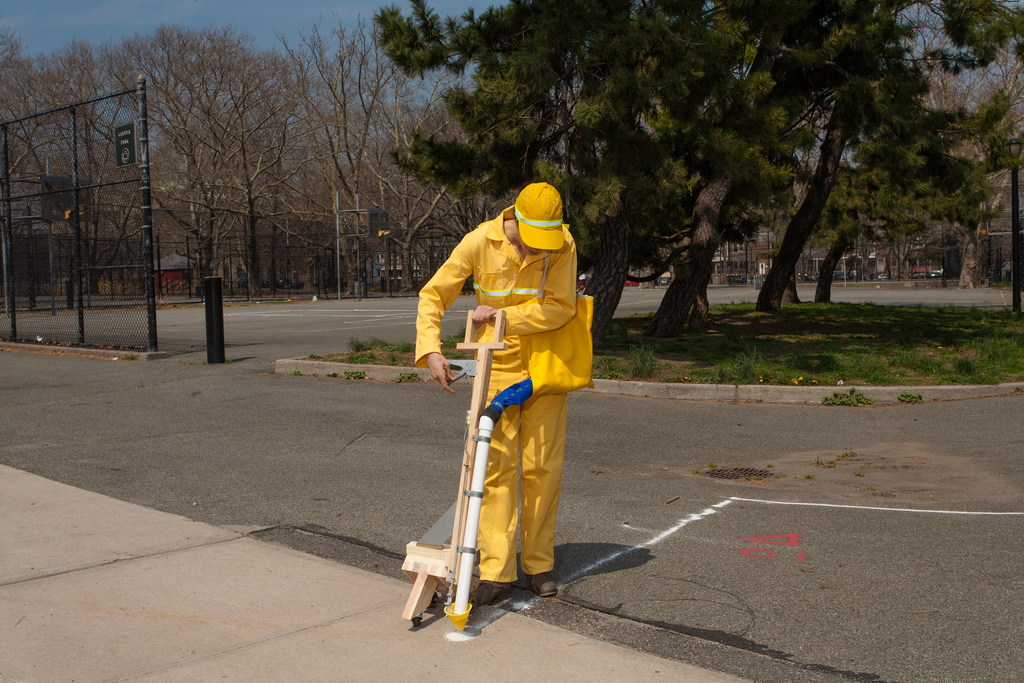 Borders / Merav Ezer: Installation of an architectural blueprint of the artist's apartment into which she will invite guests.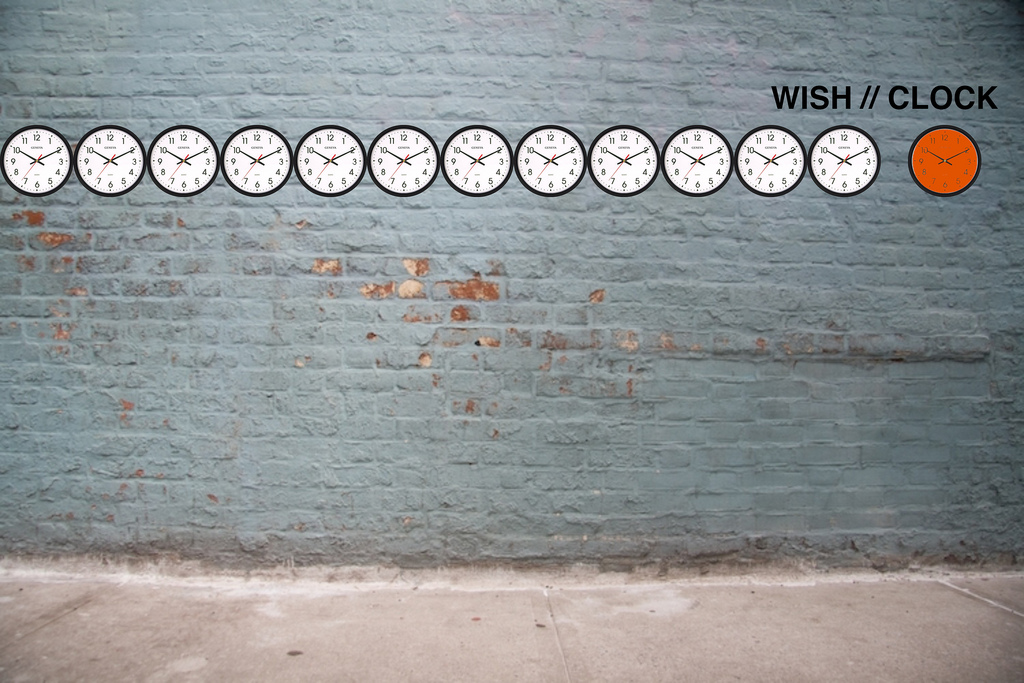 WISH/CLOCK  / Toisha Tucker: A series of clock faces with all the numbers in the same or consecutive order granting the possibility of a wish come true.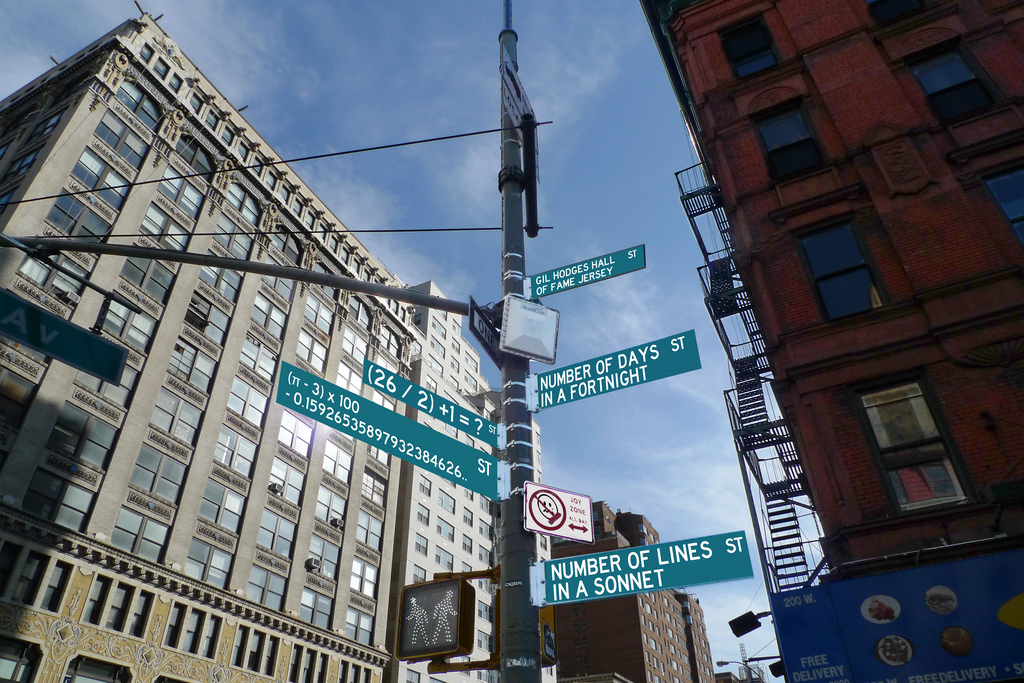 Signs of Intelligence / Samwell Freeman and Julia Vallera: Hand crafted, temporarily installed street signs that re-imagine NYC's historic "14th street". The signs are designed to hide in plain sight, offering a surprising reward for the perceptive pedestrians.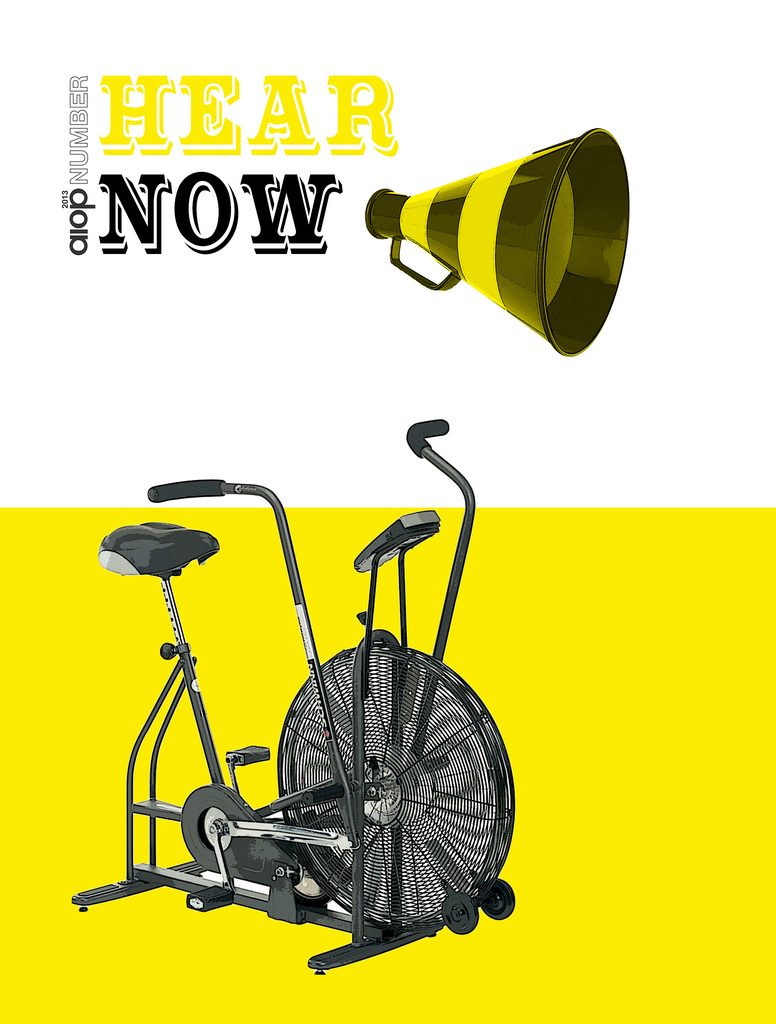 Hear Now / Nupur Mathur and Jennifer Vincent: Pedaling a stationary bike activates and amplifies recordings, the intensity and clarity depending on the power of one.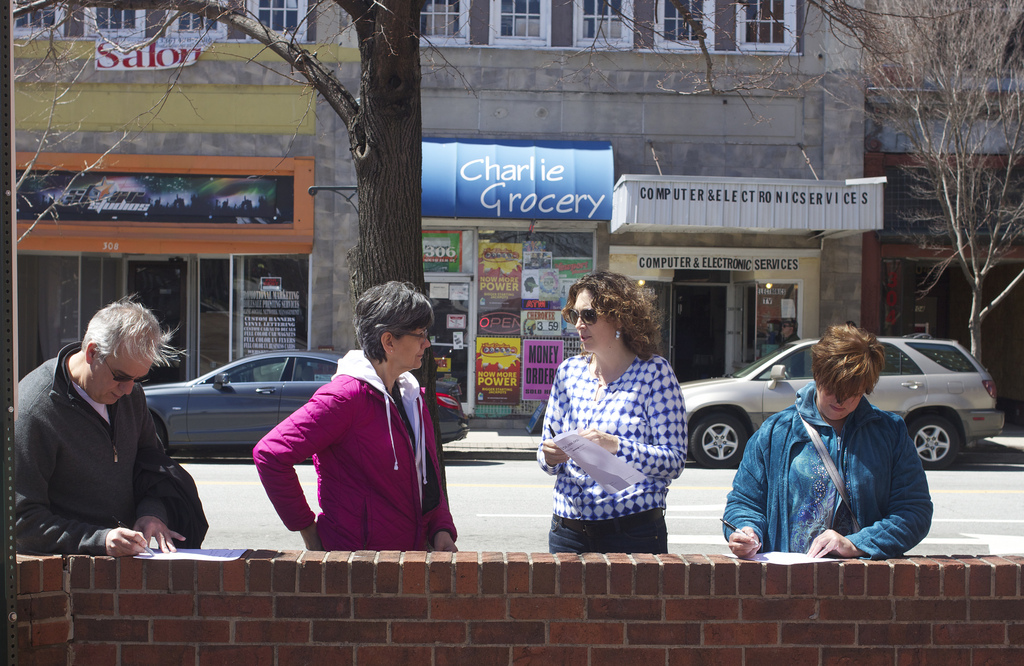 Dreams for Free / Jody Servon: The artist purchases and distributes lottery tickets to people inviting them to share their desires in exchange for a chance at winning millions of dollars.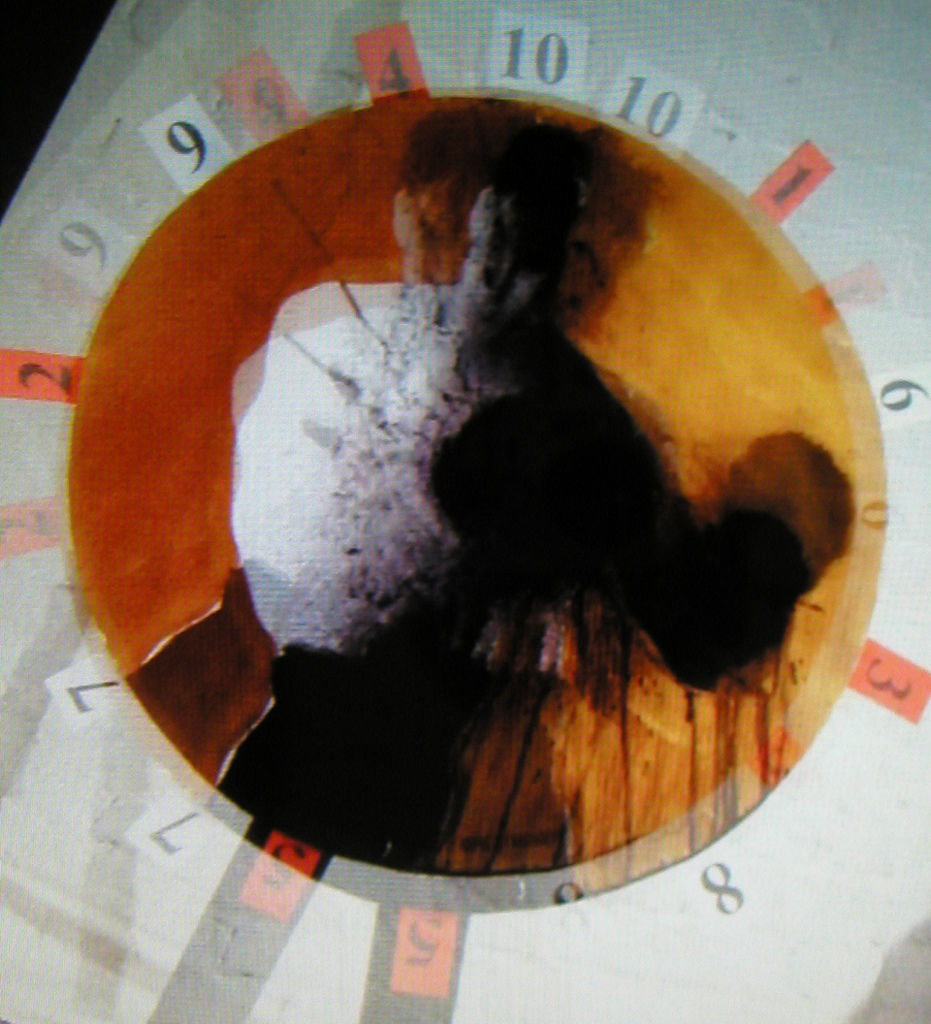 Long Count / George Spencer: A carnival barker meets a roulette wheel.  Get ready for the long count and win prizes. (for IDEAS CITY festival)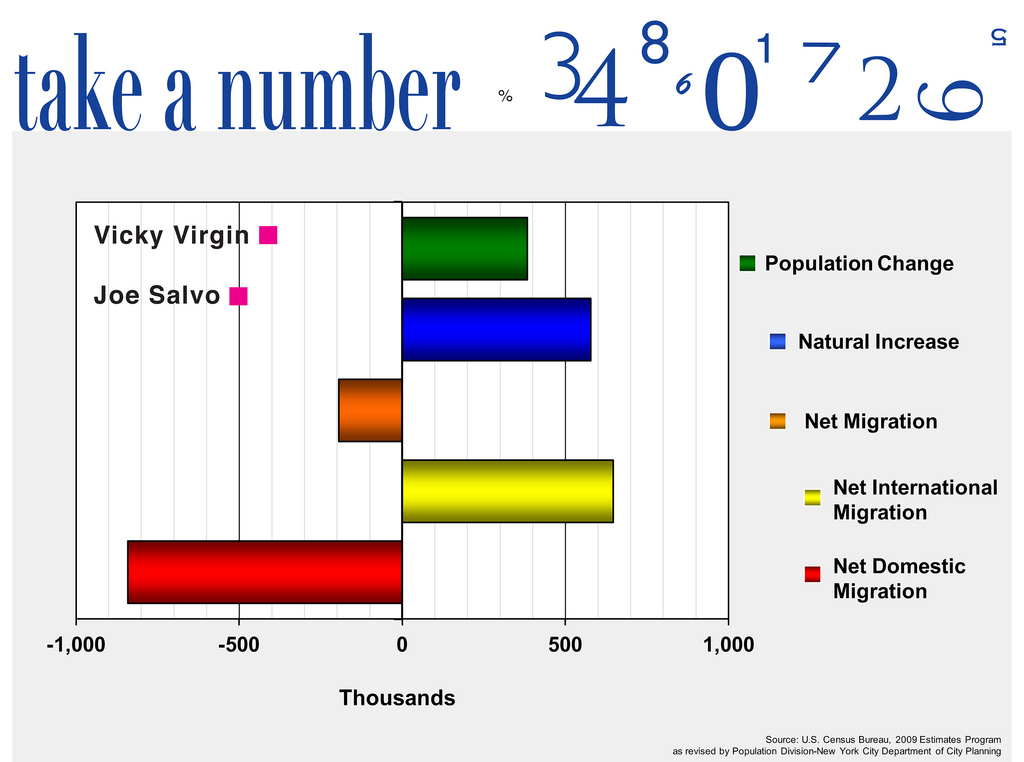 Take a Number / Vicky Virgin and Joe Salvo: The Director of the Population Division at NYC's City Planning office collaborates on an adventure to see how art and statistical literacy connect.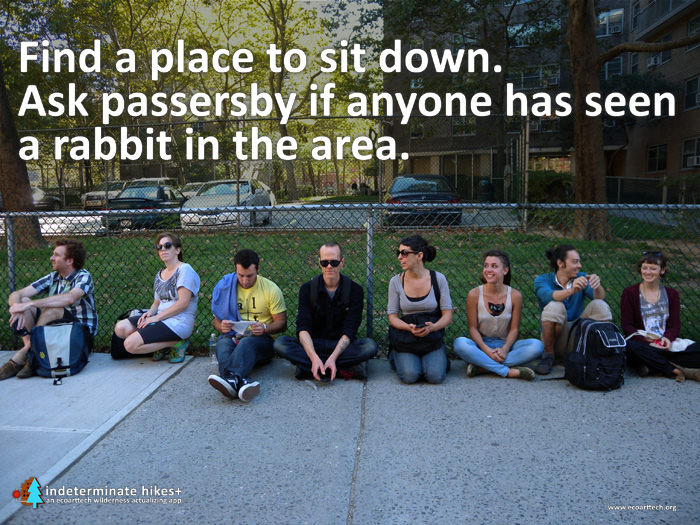 Indeterminate Hikes+ / Ecoarttech(Cary Peppermint and Leila Nadir): A collaborative performance-tour and mobile media app (for iphone/Android)
WHEN: Saturday, May 4, 2013, 11am-6pm
WHERE: The AiOP booth (#101) is located on the basketball court near the corner of Houston & Forsyth Streets.  Please stop by when you arrive to get a map of the featured projects.
Nearby subways: F (Second Avenue), J (Bowery), 6 & F,B/D (Bleeker Street & Broadway/Lafayette)
WHY:  Art in Odd Places (AiOP) is a thematic annual festival that presents visual and performance art in public spaces along 14th Street in Manhattan, NYC from Avenue C to the Hudson River each October. Active in New York City since 2005, AiOP aims to stretch the boundaries of communication in the public realm by presenting artworks in all disciplines outside the confines of traditional public space regulations. Using 14th Street as a laboratory, this project continues AiOP's work to locate cracks in public space policies, and to inspire the popular imagination for new possibilities and engagement with civic space.  AiOP is a project of GOH Productions.
IDEAS CITY is a biennial Festival in New York City of conferences, workshops, an innovative StreetFest around the Bowery, and more than one hundred independent projects and public events that are forums for exchanging ideas, proposing solutions, and accelerating creativity. IDEAS CITY explores the future of cities around the globe with the belief that arts and culture are essential to the vitality of urban centers, making them better places to live, work, and play. Founded by the New Museum in 2011, IDEAS CITY is a major collaborative initiative between hundreds of arts, education, and community organizations. This year's theme is Untapped Capital, with participants focused on resources that are under-recognized or underutilized in our cities.