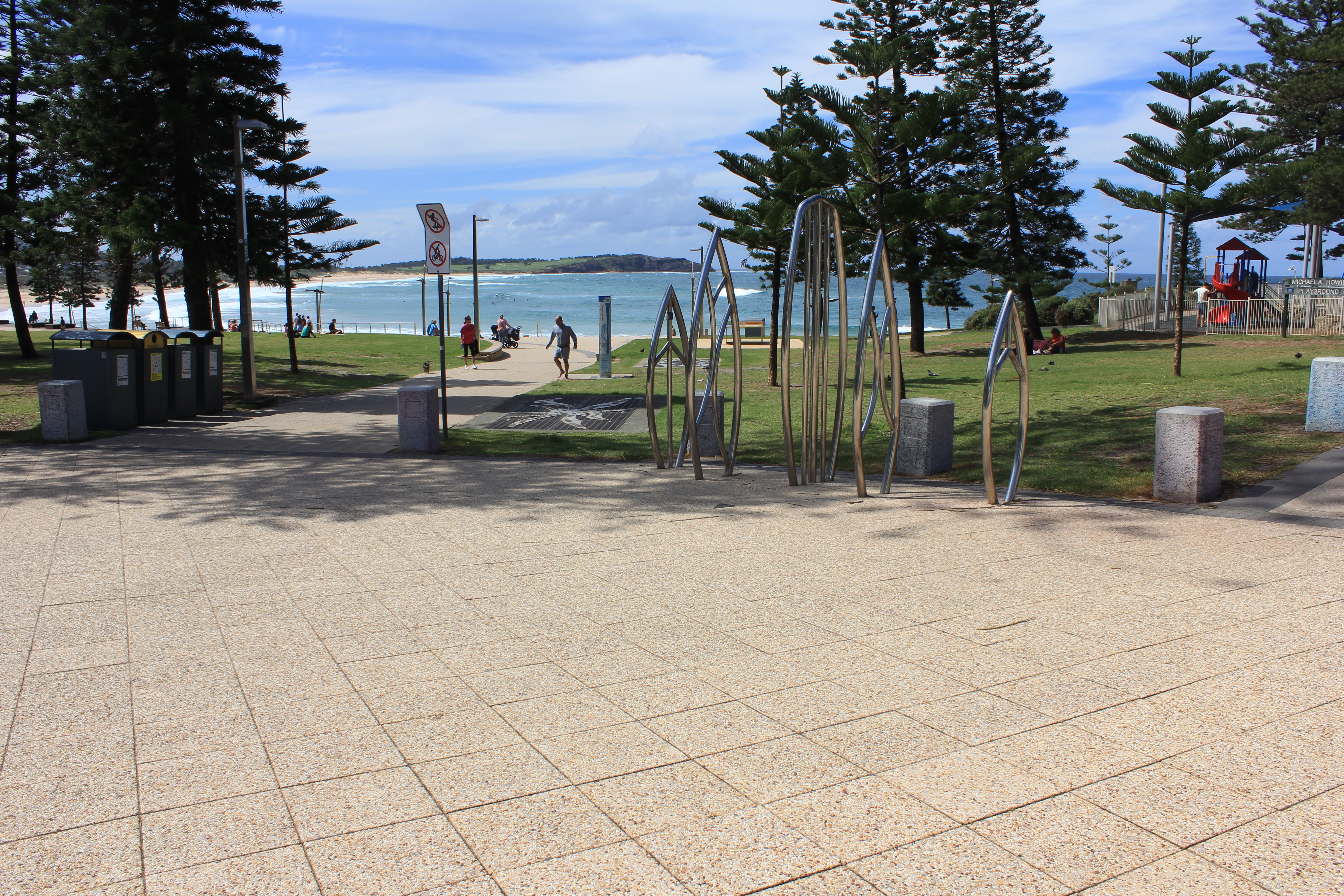 Dee Why Beach- South
Art in Odd Places (AiOP) is proud to announce that this September we will help host public art and performance festival, Art in Odd Places 2013:NUMBER / Australia.  Along with bringing the mission of AiOP to another part of the world, similar to our participation last year in St. Petersburg's "Art Prospect" festival, the festival in Australia will be sharing the name and concept of AiOP's 2013 theme NUMBER.
Ed Woodham, Founder of AiOP, is excited for the opportunity to bring the concept of AiOP down to Australia:
"One of the tenets of Art in Odd Places is to encourage citizens to engage with public space and to see their civic environment anew. I'm looking forward to doing this in Australia for the first time with communities in a creative and mindful way!"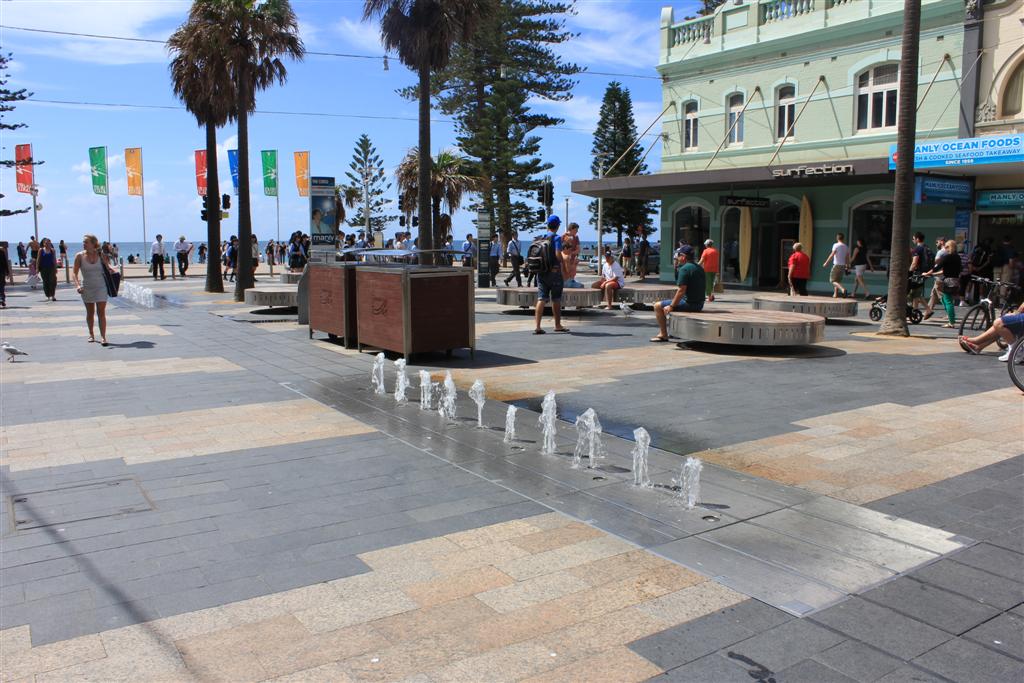 Manly Corso- North
As the theme is Number (conceived by NYC curator Radhika Subramaniam), artists should consider formula, postcode, theories, systems, amount, size, song, algorithm, fate and many other interpretations of NUMBER.  Artists are also encouraged to develop projects that also explore the history and heterogeneity of the communities of the northern beaches where the festival will be taking place.
Applicants working in a variety of media, including and not limited to visual/installation, performance, time-based media, virtual/gaming, poetry, music, drawing, street art, design, sculpture, painting and video projections are encouraged to apply.  While the call for submissions is open to everyone, festival organizers are seeking project proposals that focus on subtly disrupting pedestrians from their predictable paths and moving them towards a new awareness of their everyday environments.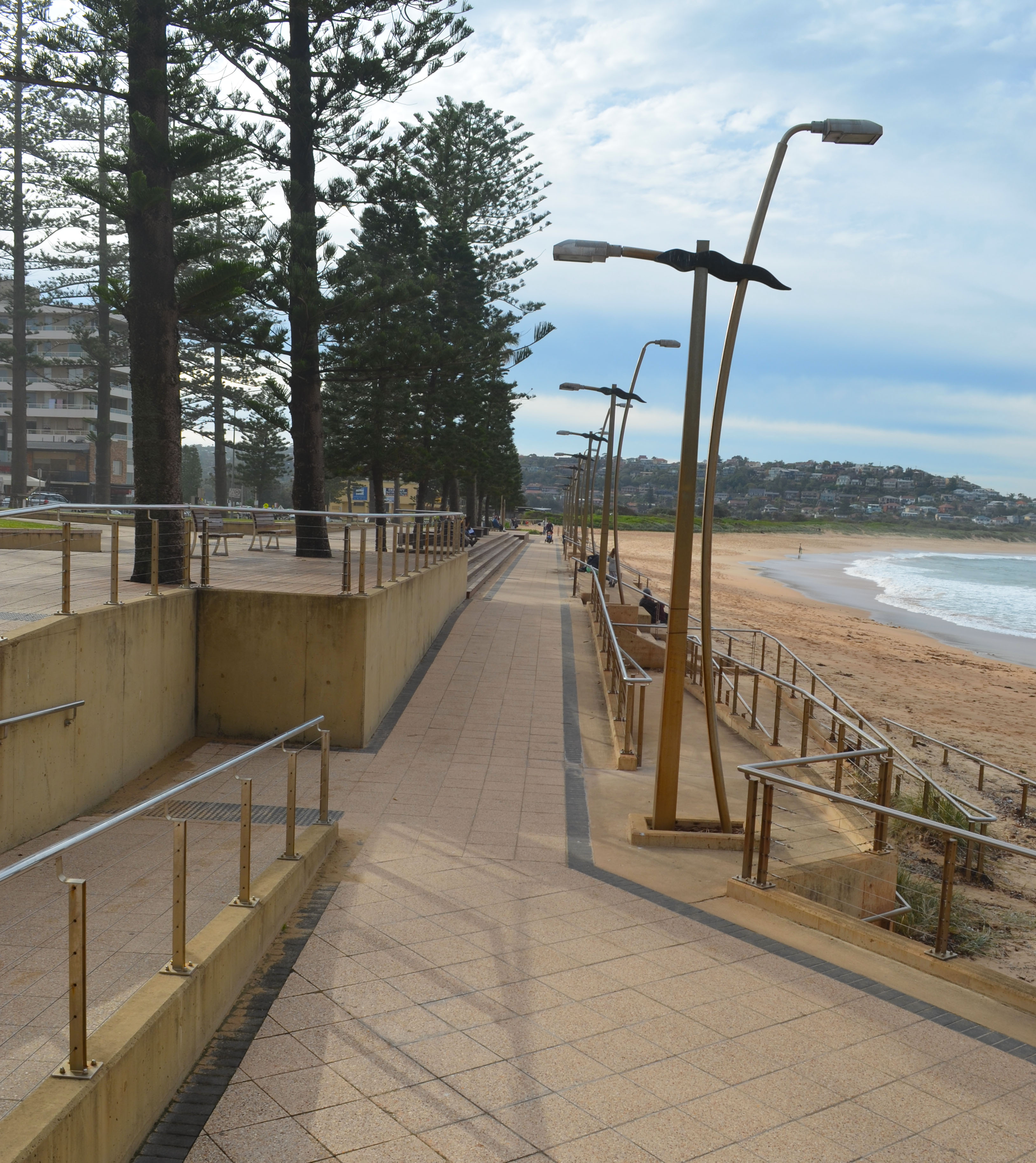 Dee Why Beach front- looking north
The festival will be presented by local artist space Eramboo, as well as both the Warringah and Manly Councils at two different beach locations.  The first festival will take place at Dee Why Beach on September 14th & 15th from 11am-3pm, while the second will be at The Corso Manly on September 21st and 22nd from 11am-3pm as well.  Susan Milne, who is the artistic director of Eramboo is looking forward to the opportunity to host AiOP in Australia, as well as create dialogue with the NYC festival, which is set to take place in October:
"Eramboo, Warringah and Manly Councils are initiating the Art in Odd Places project in Australia before it returns to 14th Street in New York in October.  Local artists will have the opportunity to project the Australian idea of 'Number' first into the international arena, which is very exciting.  Dee Why and Manly's cosmopolitan audiences will enjoy the blend of international and local artistry.  Eramboo is looking forward to hosting the New York artists, workshops and artist tutorials under the one roof, creating a hot house of ideas among the artists from various backgrounds and diverse art practices."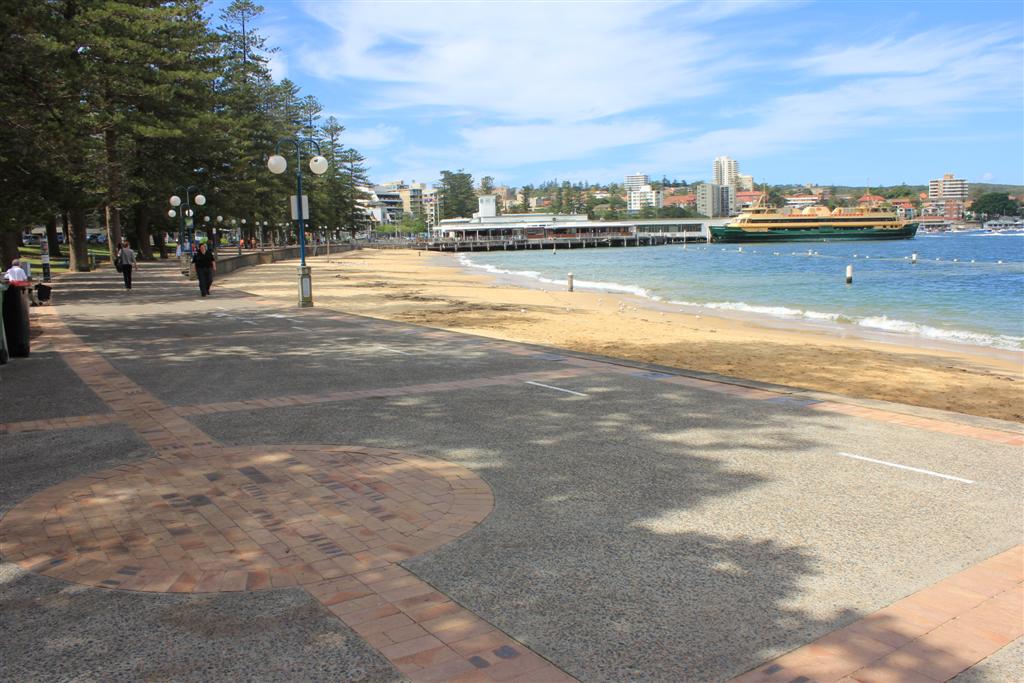 Manly- looking east along Manly Cove walkway
Michael Regan, the Mayor of Warringah Council, has expressed his enthusiasm for the chance to witness exciting projects that will engage the community and visitors, making them stop and think:
"It is exciting to be involved with bringing Art in Odd Places to Australia for the first time. Council doesn't shy away from staging cutting edge events like this and we assure visitors that it will be incredibly engaging and thought provoking and I encourage everyone to come along and participate."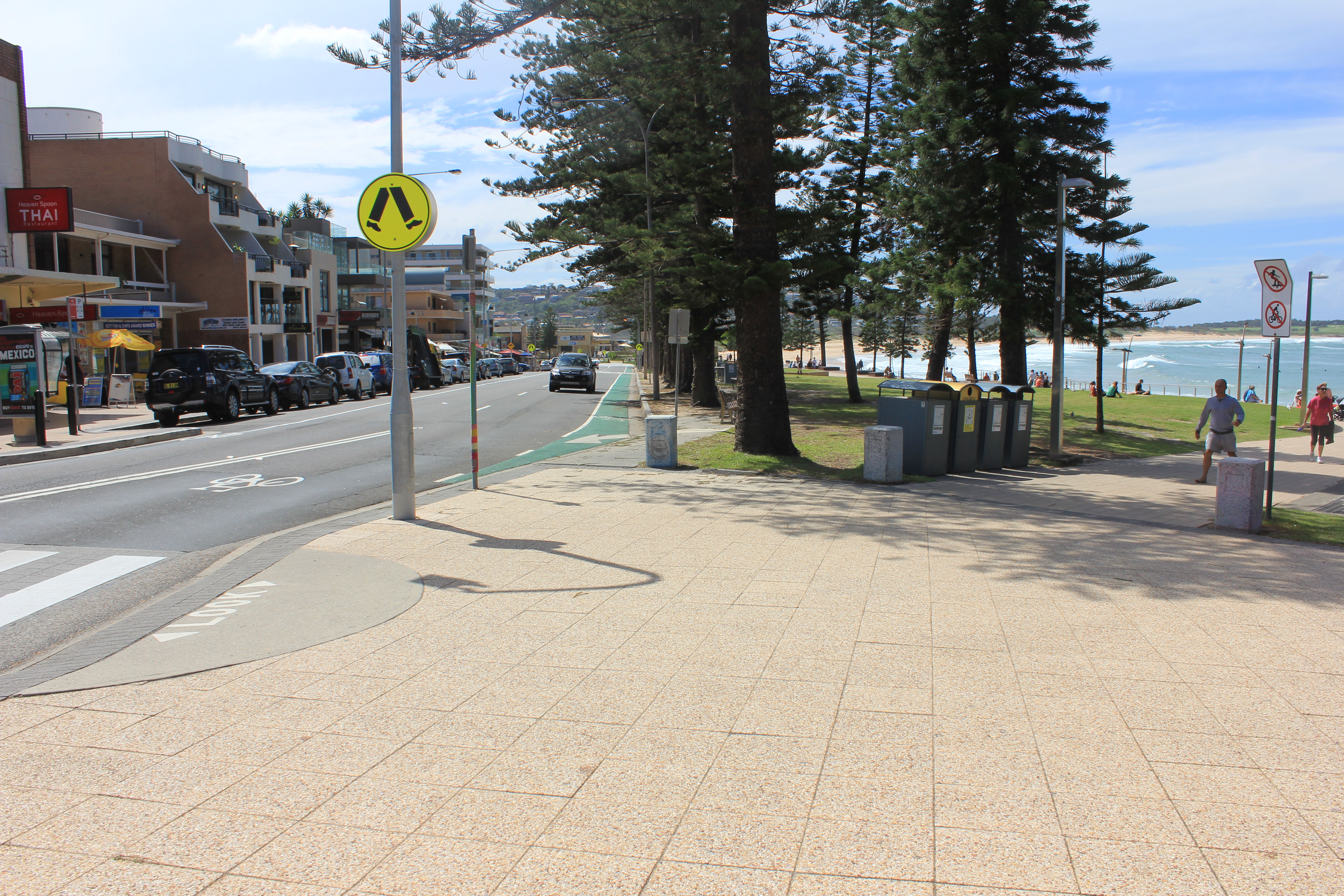 Dee Why Beach and The Strand- South
Manly Mayor Jean Hay has also expressed similar excitement, noting the positive experience her community had earlier this year with American artist Kendal Henry back in March:
"Art in Odd Places presents a wonderful opportunity for local artists to gain experience in performance and installation art with noted American practitioners during the Manly Arts Festival. Building on the great response we had working with New York artist Kendal Henry in March, this event will be a further example of the course that Manly Art Gallery and Museum is taking in placing art outside gallery spaces and into the streets for the enjoyment of broader audiences."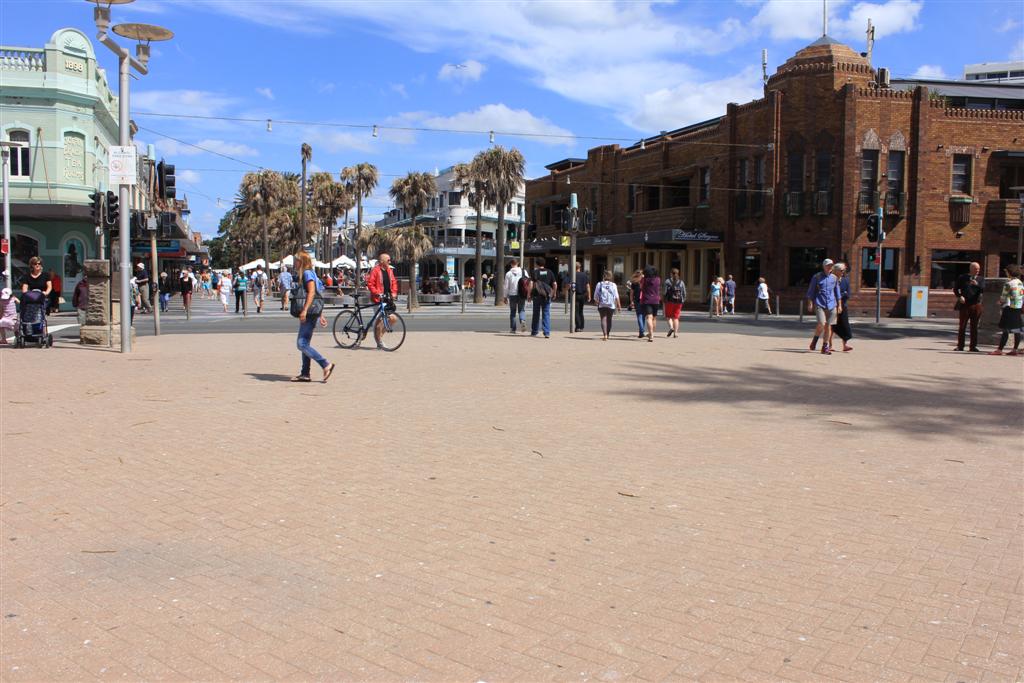 Manly- looking south along Corso from beach
The deadline to apply for Art in Odd Places 2013:NUMBER / Australia is 12 July 2013, Midnight EST.  For Guidelines and Project Proposal Application Form visit:
http://www.artinoddplaces.org//call-for-proposals-australia/
In addition to the projects and performances, the festival will also include three workshops that are open and free to the public.  All workshops will be performed and curated within the main events, but attendance is limited to one workshop per person.  To register your interest in attending a workshop, email Elizabeth Marshall at Warringah Council elizabeth.marshall@warringah.nsw.gov.au