 Name: Laia Solé + Thelma García
Title of project and short description:
RUIDERO. An exploration of the everyday life sounds of 14th street through a collective walk. The project seeks at isolating and amplifying the muffled dynamics of the street, walking and stopping by specific places to listen to its sounds. Ruidero uses QR codes distributed along the street to bring those soundscapes directly to participants' smartphones.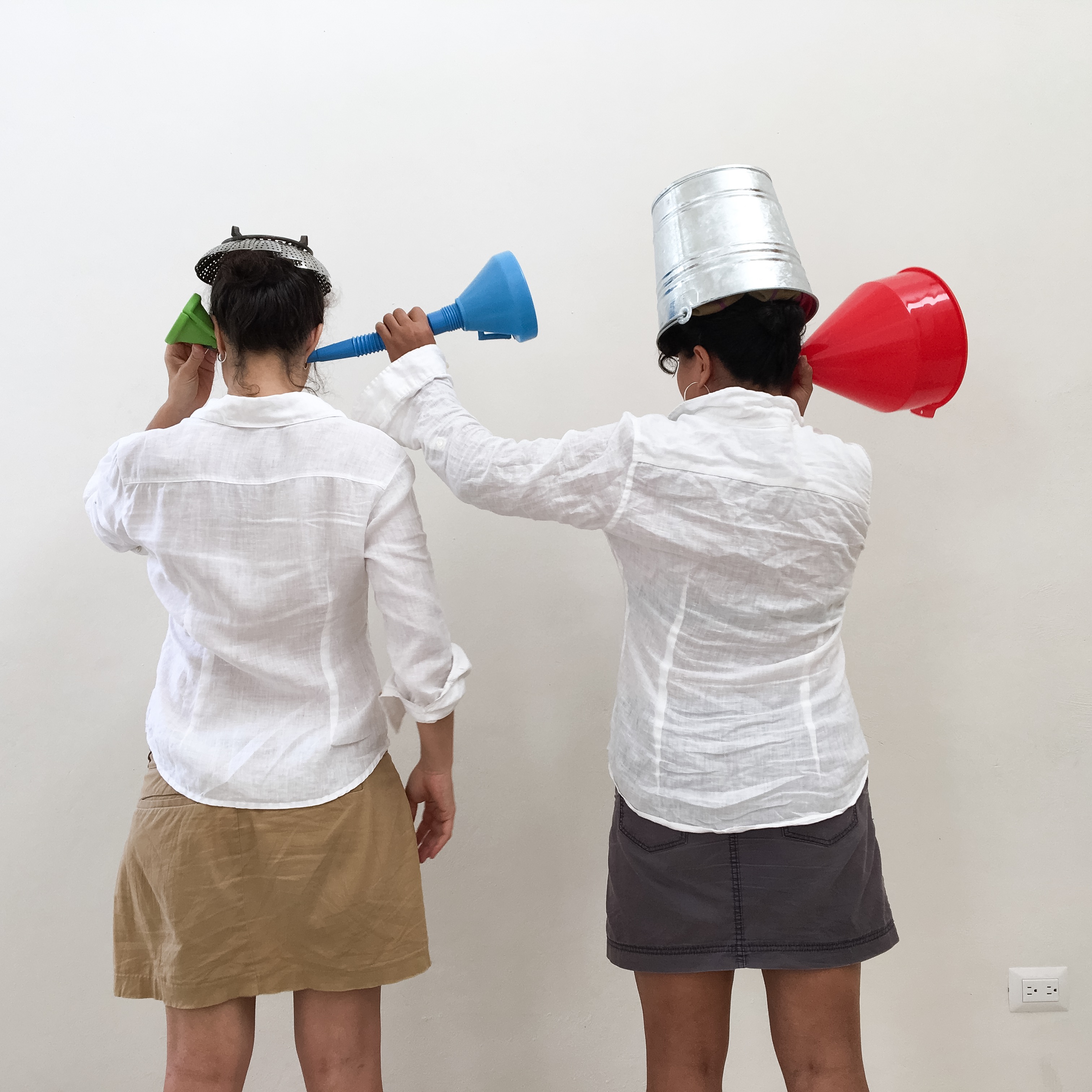 How have you chosen to interpret the theme "SENSE?"
We have chosen to interpret it literally, focusing on the sense of hearing. We liked the idea of using headphones in a public space, because it creates an intimate space within the "ruidero" –noisy public surrounding– and simultaneously, one blends in the anonymity of passersby walking on the street.
Why do you believe 14th Street is a compelling site for creative response?
Because it is a straight line that transversely cuts the city. One can walk from east to west or vice-versa, and find a diversity of ecosystems through one single line.
What reactions are you hoping to draw from the public?
We hope that they develop an awareness and curiosity towards the everyday soundscapes.