By Matthew Morowitz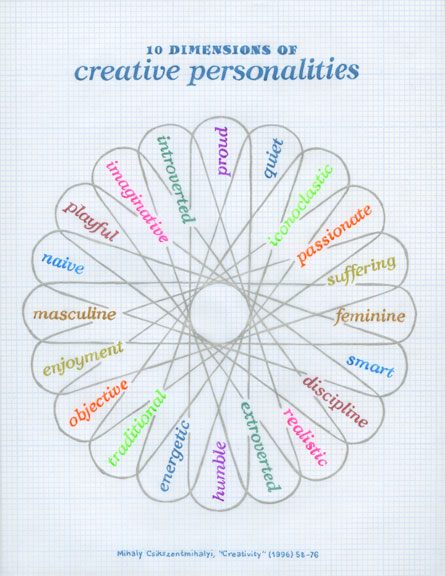 "Positive Signs #2"
Christine Wong Yap is an interdisciplinary artist who explores optimism and pessimism in her art. Working in installations, sculptures, multiples, and work on paper, Yap endeavors to examine how mundane materials or situations can give rise to irrational expectations, emotions, and experiences. She is influenced by conceptual strategies, phenomenology, and psychology and her work touches on these ideas, along with language and the concept of light and dark. Born in California, Yap holds a BFA and MFA from the California College of the Arts and moved to New York City in 2010. Her work has been exhibited extensively in the San Francisco Bay Area, as well as in Los Angeles, New York, Asia, and the United Kingdom.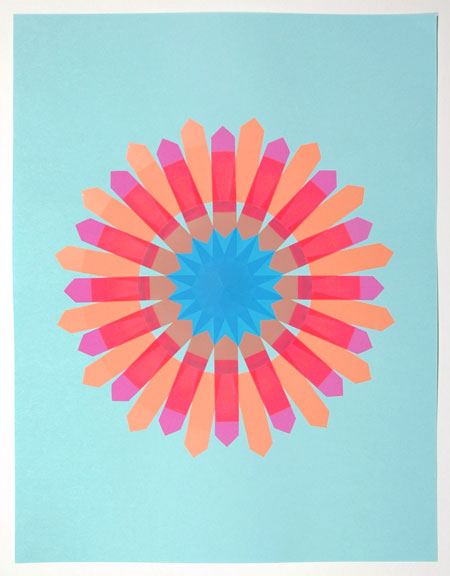 "Flag Snowflake #8"
Yap will be exhibiting her new project, Irrational Exuberance flags, at the Art in Odd Places 2012 festival Model, from October 5-15.  Her past projects, including exhibits with names such as Positive Signs, The Great Balloon Giveaway, and Dark into Light, have a logical whimsy to them that I feel allows the viewer to more easily connect with and understand the concepts expressed in her work, and her upcoming exhibit follows suit.  Although currently in Poland exhibiting work in the Art Moves festival, I recently sent Yap some questions via email regarding her upcoming project for AiOP.  Below are her answers, where she outlines the basic ideas and influences behind this work and what kinds of reactions she hopes to elicit from her audience.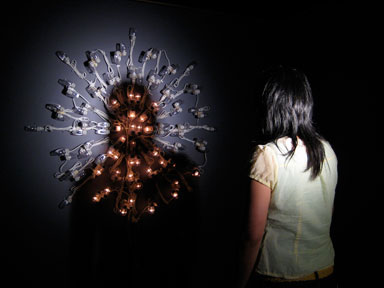 "Dark into Light" 2008, interactive view.
Tell me a little about your Irrational Exuberance Flags exhibit?
Colorful, whimsically-shaped flags declare unabashed enthusiasm. These spirited, autotelic declarations of exuberance suggest a semaphore of sentiments and associations.
Why flags?
Flags are proclamations. They delineate and articulate spaces.
What inspired you to make this project?
I've worked with flags in past projects, such as Give Thanks, an installation of sewn pennant flags bearing texts. With Irrational Exuberance Flags, I'll take flags outdoors and form a non-mimetic language of shapes and colors.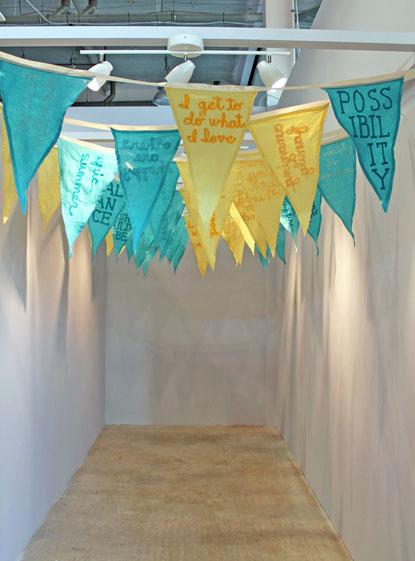 "Give Thanks" 2011, installation view.  Photo courtesy of Katie Rutherford.
Will this project have any relation to your previous Irrational Exuberance (asst. colors) exhibit?  Will there be any major differences?
They are related; Irrational Exuberance (Asst. Colors) was my first project looking explicitly at accessibility and pleasure. But it was a store-like installation inspired by discount culture, knickknackery, and the symbolic ecology of the home. Irrational Exuberance Flags, on the other hand, do not reference stores or their commodities. Vexillology and semaphores are closer points of reference.

"Irrational Exuberance (Asst. Colors)" installation view at Sight School.
 Will the use of flags have any nationalistic or community rallying connotations?
Flags and banners have been used for ages as ceremonial decorations, so there may be unavoidable connotations with national or community expression. I hope to create highly idiosyncratic flags that allow for a personal semaphore of positive sentiment.
Will these flags be on display or will they be available for the audience to interact with?
Display.
I am working on developing a more participatory installation for a different site, but have yet to determine the logistics.
What kinds of reactions do you hope to see from this project?
There is very little non-commercial, agenda-less messages in our urban environments. I hope to present materials that desire and demand nothing from viewers, merely offering the experience of the pleasure of shape, color, and movement.