A unique hybrid of pop culture overkill and avant-garde experimentalism, "Danza Did It" is a performance art project that aims to explore the talents of Tony Danza and inject the phrase "Danza Did It" into everyday lexicon. Online in origin, this phenomenon is meant to manifest into the real world and become a part of pop culture, disseminated throughout the cultural mainstream. In an era of internet trends and viral videos, this "Danza Did It" aspires to become an idiom coined through artistic means, similar to the phrase "Jumping the Shark" created by Jon Hein. Chuck Norris Facts crossed over from the internet into the real world. "Danza Did It" is the next sensation to bridge that gap.
"As you are aware, Tony Danza is a man of many talents: actor, teacher, tap dancer, boxer, etc. (just to name a few) … Tony Danza represents someone who has done nearly everything, " writes Danza Did It! co-creator Louis Crisitello, Jr.
Shepard Fairey's "Andre the Giant Has A Posse" serves as an inspiration for this transformation of Tony Danza's persona from washed-up celebrity to a meaningful art experiment. Ridiculous as this initial project may seem, its founded in a belief that humor has the potential to alleviate and circumvent stress and anxiety. As Louis Crisitello, Jr., states:
"Perhaps, we can all unite in the name of Danza."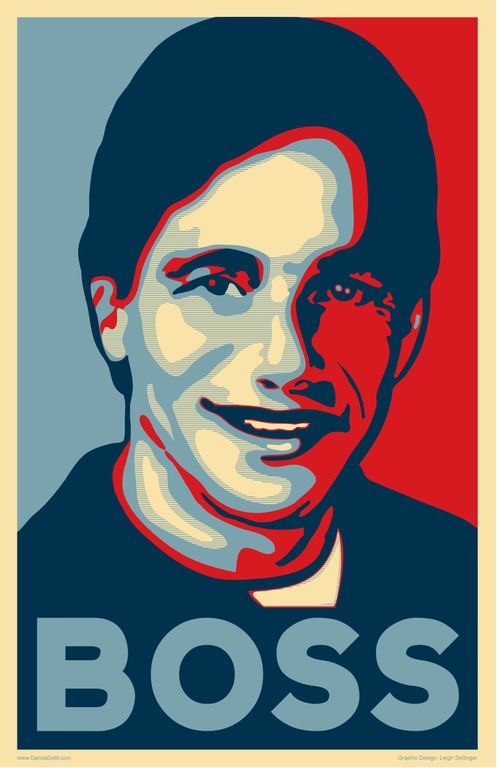 "It is important to note that this project's origin comes out of the endless number of tragedies that came into my life last year, the first of which was the untimely death of my father who as a pedestrian was struck and killed by a vehicle in a hit-and-run on September 17, 2012. " Louis Crisitello writes. "My father was impressed by Tony Danza's feat to master a new craft each year.  He once told me that Tony Danza was just as good of a rapper as Eminem. As bizarre as this project might seem, it is personal to me and serves a cathartic purpose."
Check out more about the project here.