By Whitney Sanchez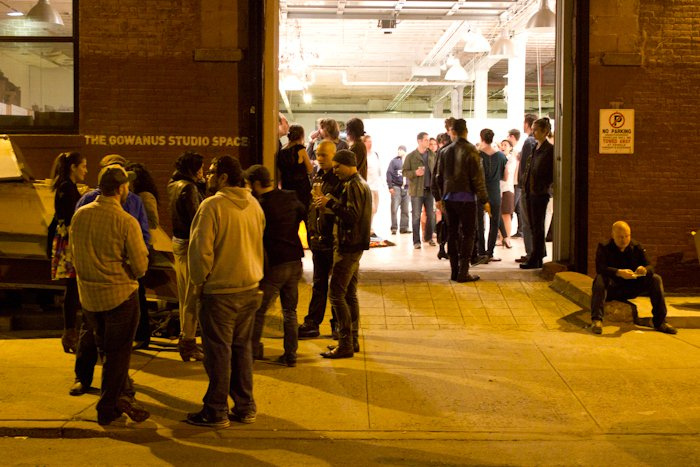 Exterior. Photo Courtesy of Gowanus Studio Space.
On June 2nd, 2014, Art in Odd Places (AiOP) held their Artist Resource meeting for this year's festival, AiOP 2014: FREE, at the Gowanus Studio Space (GSS) in Brooklyn, NY. This was the first year the meeting was held in this space, and GSS was very friendly and accommodating to the needs of the evening. GSS was created in 2007 to create an affordable working space for artists to continue sharing and creating their art. Whether it be furniture designing and building, photography, sculpting, printmaking, drawing, and painting.
AiOP caught up with artist Libby Clarke, who is now part of their volunteered based steering committee and in charge of the GSS website, for more information and insight on the current changes and mission of the space:
How did you get associated with working with Gowanus Studios?
In 2011, I was renting a studio nearby in the Gowanus area and was unhappy with the lack of community. A friend introduced me to a member of GSS and she showed me the place and encourage me to join. I applied, was accepted, and then was lucky enough to score my own studio soon thereafter. I immediately joined the Steering Committee, which is the volunteer-run admin of the studio. I am now in charge of the GSS website, which I hope to have rebuilt by the end of 2014.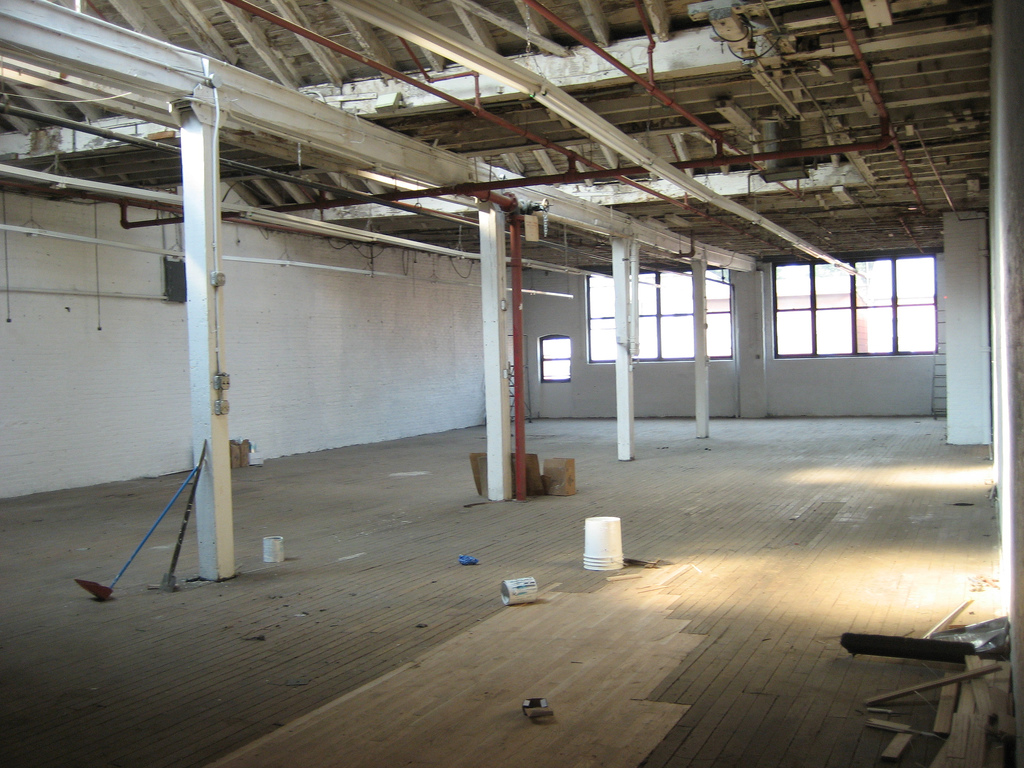 Interior.  Photo Courtesy of Gowanus Studio Space.
Honestly, my joining GSS has been essential to my reviving my career as an artist after 12+ years weathering a career in interaction and advertising design. I consider it an ideal setting for my rehabilitation back into the wild after all those years alone in a cubicle. It's also helped me became a better designer in my professional practice, thanks to being exposed to all the brain power floating around.
How did Gowanus Studios come to be and how much has it progressed over the years?
GSS was started by a small group of artists and other cultural producers in 2007 in order to provide affordable work space and tool access to working artists, no matter where they were in their careers. It has always been based on a membership model, requiring a portfolio review and approval in order to get in. I think the studio has narrowed its focus and become much more clear in its mission in the years I have been here. We used to try to be too much for too many, which was fun but stretched us a bit too thinly. Now we really concentrate on making sure our members have what they need to grow. In fact, we recently had several long-time members leave for the best reason: they had become so successful they had outgrown the space they had here. Everyone left on good terms as we are here to cultivate and encourage people. We have alums all over the NYC art and design scene.
We constantly invite new people to come in to keep the studio fresh, and all those spaces that had become open quickly filled up with a whole new batch of amazing people. I love the studio for that: it's all having a chance to do the work you need to do at key moments in your career in the company of others who are just as driven.
Plan.  Image Courtesy of Gowanus Studio Space.
How has the mission and function of the studio changed since it was first started in 2007?
When it started, GSS was pretty protean in its form: there have been all sorts of programs and events over the years. Right now, we are concentrating on really fleshing out our actual facilities and improving the overall infrastructure. We are currently not scheduling a lot of workshops or outside events as we readjust and improve, but we hope to offer them in the near future. We have been having more and more pop-up shows, curated and populated by our members. I have been blown away by the level of craft and talent people have been demonstrating. It makes me just all the more eager to get to work on my own stuff.
Wood and Fabrication Shop.  Photo Courtesy of Gowanus Studio Space.
Will the space be more open to working with AiOP or similar organizations in the future?
Absolutely! We do run all partnerships and such by or Steering Committee in order to make sure the core mission of the organization is being served first, but we have had several wonderful relationships with other organizations throughout the years. We have worked with BIG, Private Line, Gowanus Open Studios and others and have had a blast. Collaboration has been an extremely useful way to reinvigorate us and we take each offer very seriously. Although we do not take every opportunity offered to us, we make sure the ones we do take are ones we can vigorously support.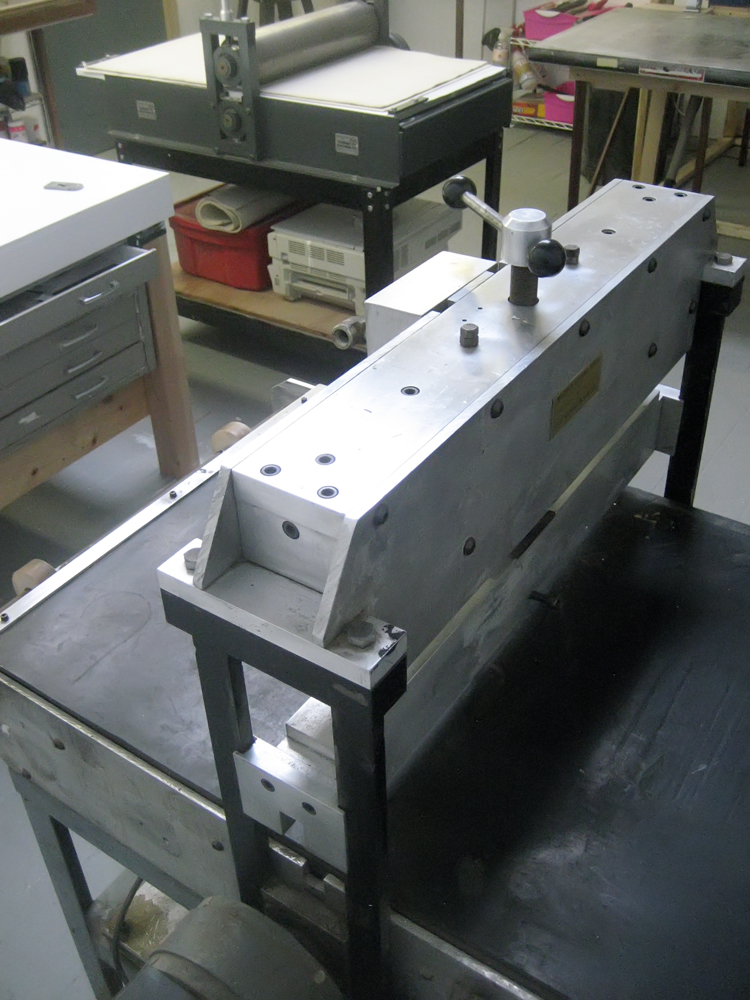 Print Shop.  Photo Courtesy of Gowanus Studio Space.
What programming and projects will you undertake in the future?
We are hoping to cultivate strong, vibrant residencies in our work areas. We also are cultivating pop-up shows and short-term events with our members, really developing our ethos as an incubator for proactive working cultural producers. We also have our staple events such as Hallowanus which have become integral to our identity.