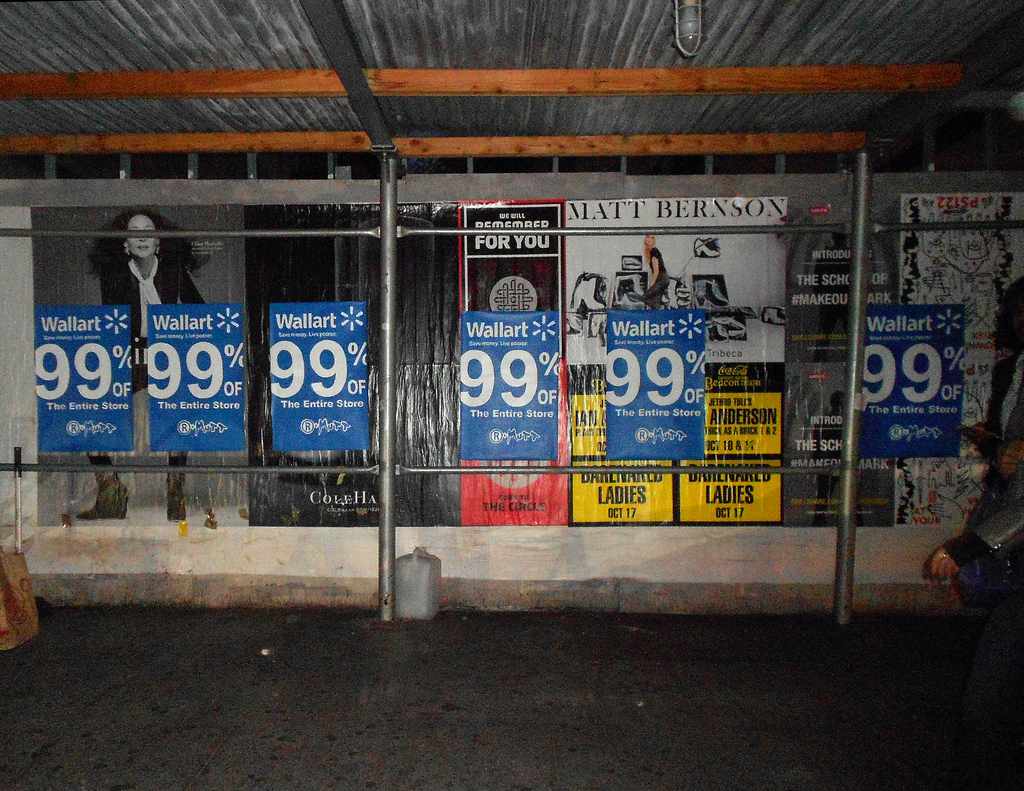 "Wallart Takeover." Photo courtesy of the artist.
You had worked in public space and with AiOP before.  How was this different?
I had participated in AiOP in 2006. I lived in the Midwest and going to NYC was a new experience. I now live in the NYC metro area so my experience with AiOP was different. My familiarity and access to NYC had changed. Developing a dialogue with the city and the streets felt closer to home.
How did you decide where to install your signs?
I spent several days wandering around 14th street scouting and prospecting for the best, most visible locations. The street was alive always. I approached the project with this same sort of breath of life. I looked for opportunities and blended into the activities of the street.
I had chosen my locations for their potency and dualities. I chose locations that profiled luxury advertisements alongside the plight of homelessness in the city. I wanted my signs to point out the disparity between the wealthy and the extremely poor that exist side by side in NYC.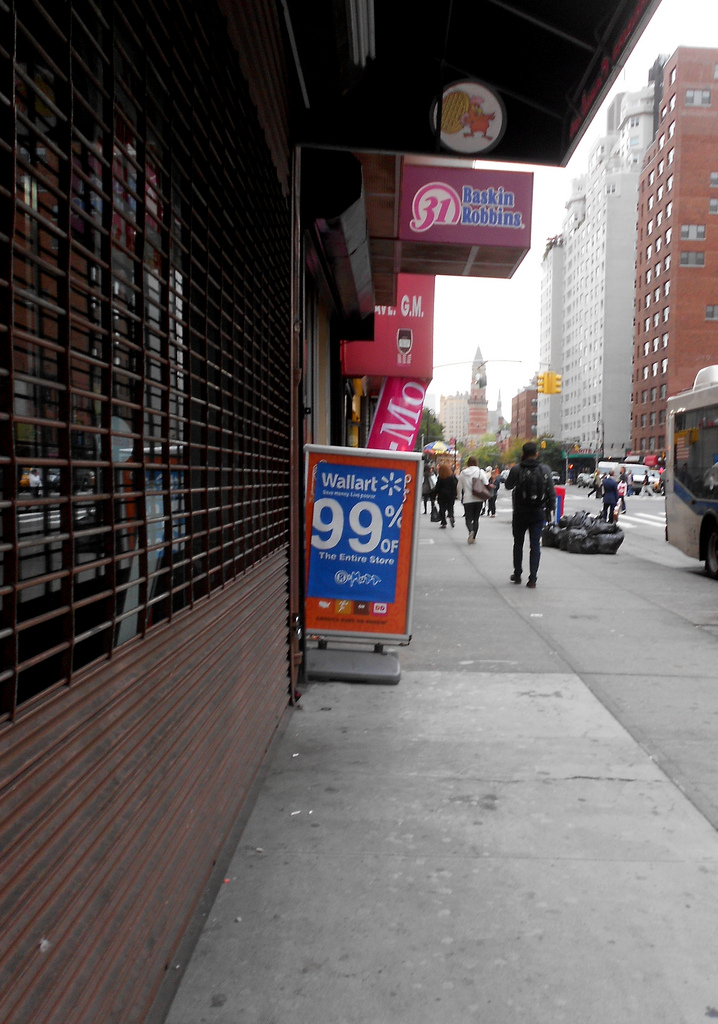 "Wallart Takeover." Photo courtesy of the artist.
Jerry, not everyone might realize that each of your signs is hand-painted and that, in fact, you spent most of the summer before the festival painting a total of about 50 signs.  Once they were installed, they disappeared with incredible frequency.  What do you think happened to them?  And even more significantly perhaps, what do you hope happened to them?
All 50 of my sale signs were hand painted with love and care. I spent the previous months painting at least two sale signs a day.
Once my signs were installed they began to disappear with incredible frequency. I like to think that this was a reaction to the content and subject of my project. Whether it is because someone loved it or hated it I feel that this is a sign of my projects success. All successful art produces an extreme reaction.
Your most memorable experience?
I had a memorable experience while I was installing the final set of 20 Wallart sale signs when a passerby said to me, " Where is the Walmart?"   In response, I
told them to read the sign. This spawned a discussion about retail store politics and its place in our society.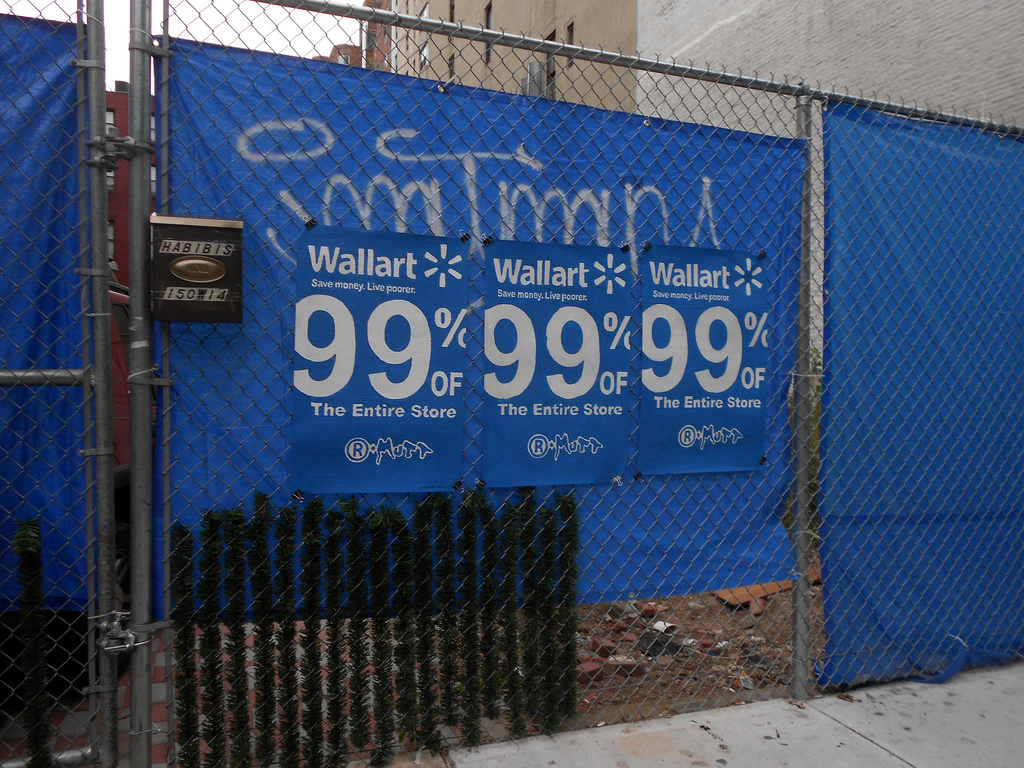 "Wallart Takeover." Photo courtesy of the artist.
Anything else to add?
I truly enjoyed every minute of it and I have found a renewed passion for public, political expression.  I am continuing to place painting in the streets of NYC.  I have a new series of paintings that I am installing all over NYC in the spring titled Public Service Announcements.