By Matthew Morowitz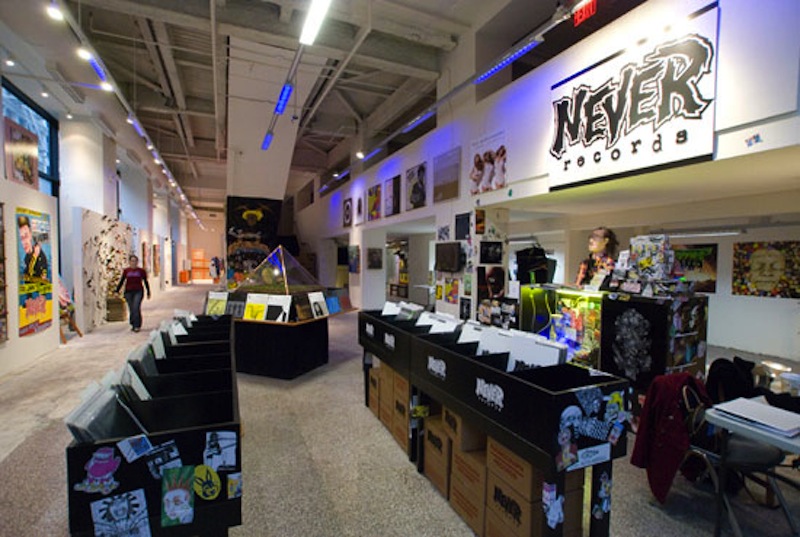 "Never Can Say Goodbye" photo courtesy of Kathy Zeiger
Keith Schweitzer is a New York City-based arts organizer, curator, producer, and the Director of Public Art for Fourth Arts Block (FABnyc), a non-profit organization established to advance the East 4th Street Cultural District, between 2nd Avenue and Bowery.  Recently, Mr. Schweitzer was able to answer some questions via email about his involvement with FABnyc, his experiences with public art, and projects that have been or will be sponsored by FABnyc:
AiOP: What kinds of programing are you in charge of at Fourth Arts Block?
Keith Schweitzer: Fourth Arts Block (FABnyc) does many wonderful things as the lead non-profit organization of Manhattan's Cultural District in the East Village. I'm the Director of Public Art for FABnyc. The majority of the projects in our public art program are outdoor visual artworks, and you'll typically find these artworks exhibiting in atypical spaces around the district. We've mounted multiple exhibitions on a 14-foot high construction scaffolding, for example, and have been rotating artworks on a series of construction containers located at the corner of East 4th Street & Bowery. Following Bowery downtown, you'll find our outdoor exhibitions on each consecutive block: East 4th Street, East 3rd Street, East 2nd Street and East 1st Street (and Extra Place off of East 1st Street).
AiOP: How did you first get involved with FABnyc?
KS: I got to know the fantastic FABnyc team a few years back while I was directing an exhibition in the former Tower Records space on Broadway at 4th Street. The exhibition, "Never Can Say Goodbye," was an incredible collaborative exhibition curated by Dia:Beacon's Steven Evans and No Longer Empty's Asher Remy-Toledo and Manon Slome. My role as Exhibition Director placed me inside the exhibit space pretty much 24/7 and I got to know all of our neighbors extremely well. The exhibit ran for a little over a month, and it was very nearby to the Cultural District and FABnyc's office.
"Never Can Say Goodbye" photo courtesy of Kathy Zeiger
More recently, a little over one year ago, Joyce Manalo invited me to work on an outdoor exhibition with FABnyc on East 4th Street. I took on the Director of Public Art position shortly thereafter.
AiOP: What first got you involved with public art?
KS: My first experiences with public art were those moments, as a kid growing up and walking around NYC, where I'd see things outdoors and experience intense curiosity. How did this get here, why, and who put it there? These were things I'd wonder before realizing or labeling anything I'd see outdoors as "art" specifically. There was certainly an element of magic to happening upon an unexpected artwork, random encounters, and I began to actively seek them out and tried to learn about and understand them.
This type of accessibility to art, for everyone, is an extremely important thing. Most art lovers will travel to galleries and museums to see shows and specific works or artists, I do so all the time, but it's those serendipitous encounters with art that are most special. This experience is difficult, if not impossible, to replicate in a gallery. And not everyone wants to travel to a gallery or a museum, but they'd still like to see art.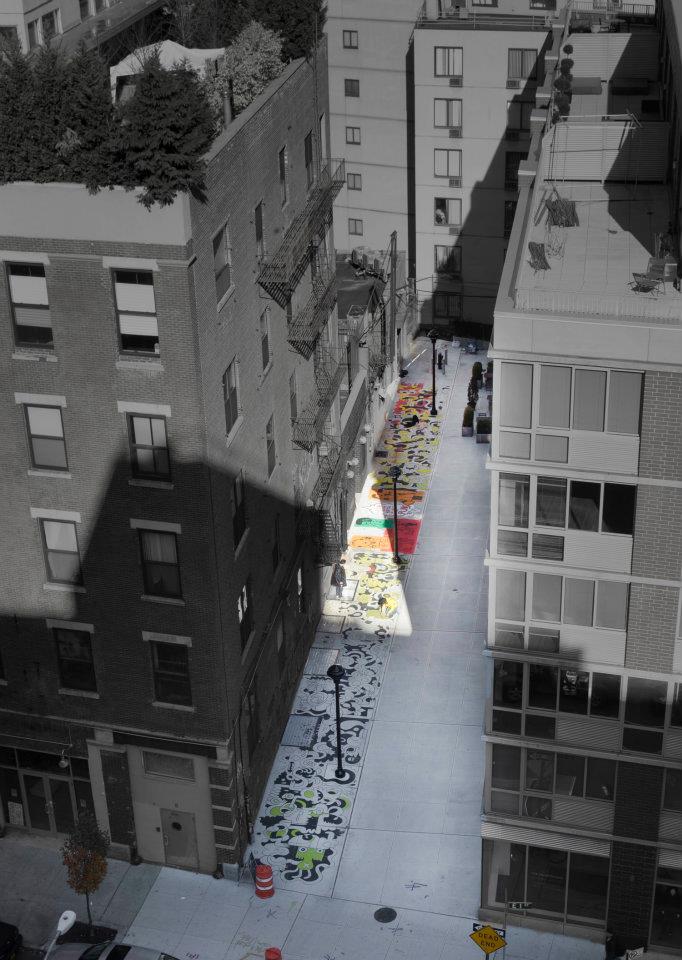 "Groundbreak" photo courtesy of Mike Pearce
I began to produce and organize shows and exhibits in abandoned or unused spaces in the late 1990s. We'd use street-facing murals outside of these spaces to indicate that there was an indoor exhibit. Over time, I've continued to produce and/or curate indoor exhibitions with growing complexity, but the outdoor exhibitions and murals have become my major focus. I guess a big part of me wants to inspire others in the same way that I was inspired as a youngster.
AiOP: What kind of interesting projects have you been involved in with FAB?
KS: I think all of the projects in our program have been interesting, or I wouldn't have included them in the first place! All kidding aside, I won't name any favorites, but I'll give you an example of one interesting recent project. I'm still glowing with happiness about our scaffolding exhibition, Tom Sanford's "Saints of the Lower East Side." These 4'x4′ paintings, 7 of them lined up in a glimmering array hovering 14 feet over East 4th Street, truly capture the spirit of what makes the Lower East Side the magical place that it is.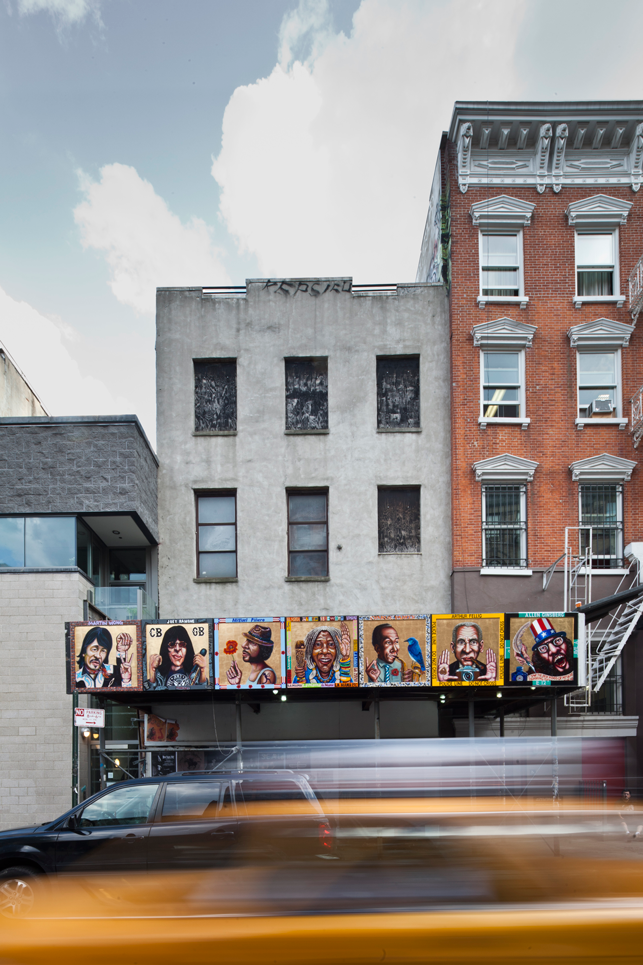 "Saints of the Lower East Side" photo courtesy of Udom Surangsophon
AiOP: What kind of programing can we expect to see from FAB in the near future?
KS: We'll be exploring sustainability through art, a component of our SUSTAIN initiative, which is very exciting. We'll begin that program by working with garbage and recycling on the street, so expect some filthy & dirty things from FABnyc in 2013. Another focus of the program will be to continue to highlight the incredible stories and people of the Lower East Side, historically and currently. Stay tuned and visit often!!!