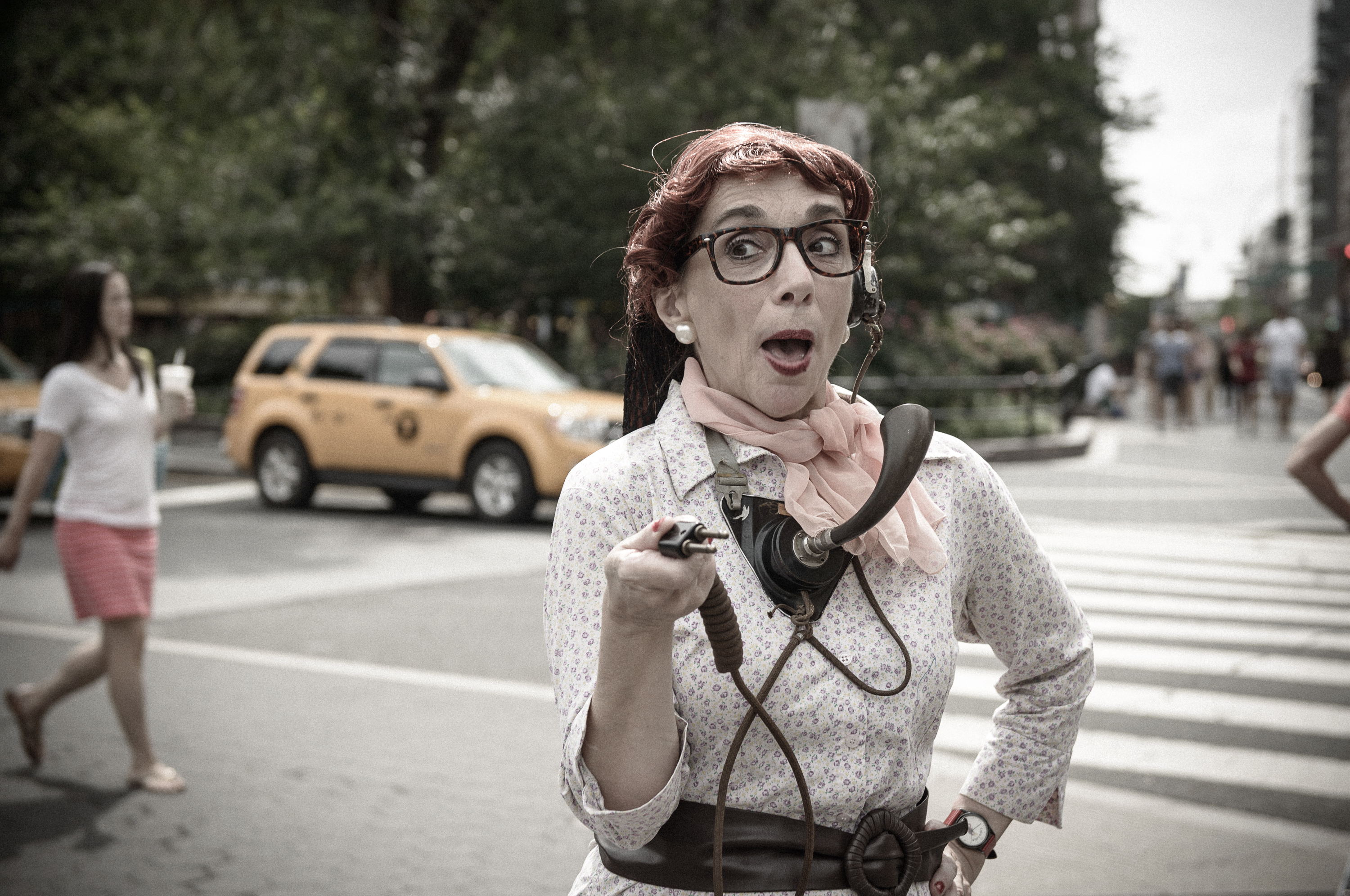 Art in Odd Places NUMBER draws to a close this weekend, but one project to catch before time runs out is Lulu Lolo's "Remembrance of Phone Numbers Past."
We caught up with the Art  in Odd Places alum to pick her brain on her project and her interpretation of this year's theme.
Don't miss her final performance: Saturday, October 19 from 1-5 pm, between Avenue A and Second Avenue.
Can you tell us a little bit about yourself and the kinds of work that you do?
I am a socially engaged artist who incorporates historical references, ritualism, generosity, symbolism, myth, with an added dose of humor interacting everywhere from New York City Streets and Subways—to Genoa and Southern Italy to Le Mans and Paris, France.
I am also a playwright/actor who has written and performed seven one-person plays Off-Broadway that were developed out of my passion for historical research and social justice especially as pertaining to  dramatic  struggle of women in New York City's past on such subjects as the Triangle Shirtwaist Factory fire and the lesbian lover of murder victim Kitty Genovese.
What attracted you to this year's AiOP festival?
I love Art in Odd Places its spirit which of course comes from the genius of the one and only Ed Woodham who has been bringing performance to 14th Street every year. I always jump at the chance to be a part of AIOP and this is my third time. Previously I was "14thStreet NewsBoy"  hawking newspapers (which I researched and wrote) about the history of 14th Street for AIOP: Sign 2009 and for AIOP:Ritual 2011  I was "The Gentleman of 14th Street" tipping my top hat to one and all on 14th Street.
How are you interpreting the theme number?
I will be Loretta a telephone operator with a vintage telephone operator head set in"Remembrance of Phone Numbers Past" connecting passers-by to the earliest phone number they remember and inviting them to leave a message to the past that will be posted on the blog "Remembrance of Phone Numbers Past."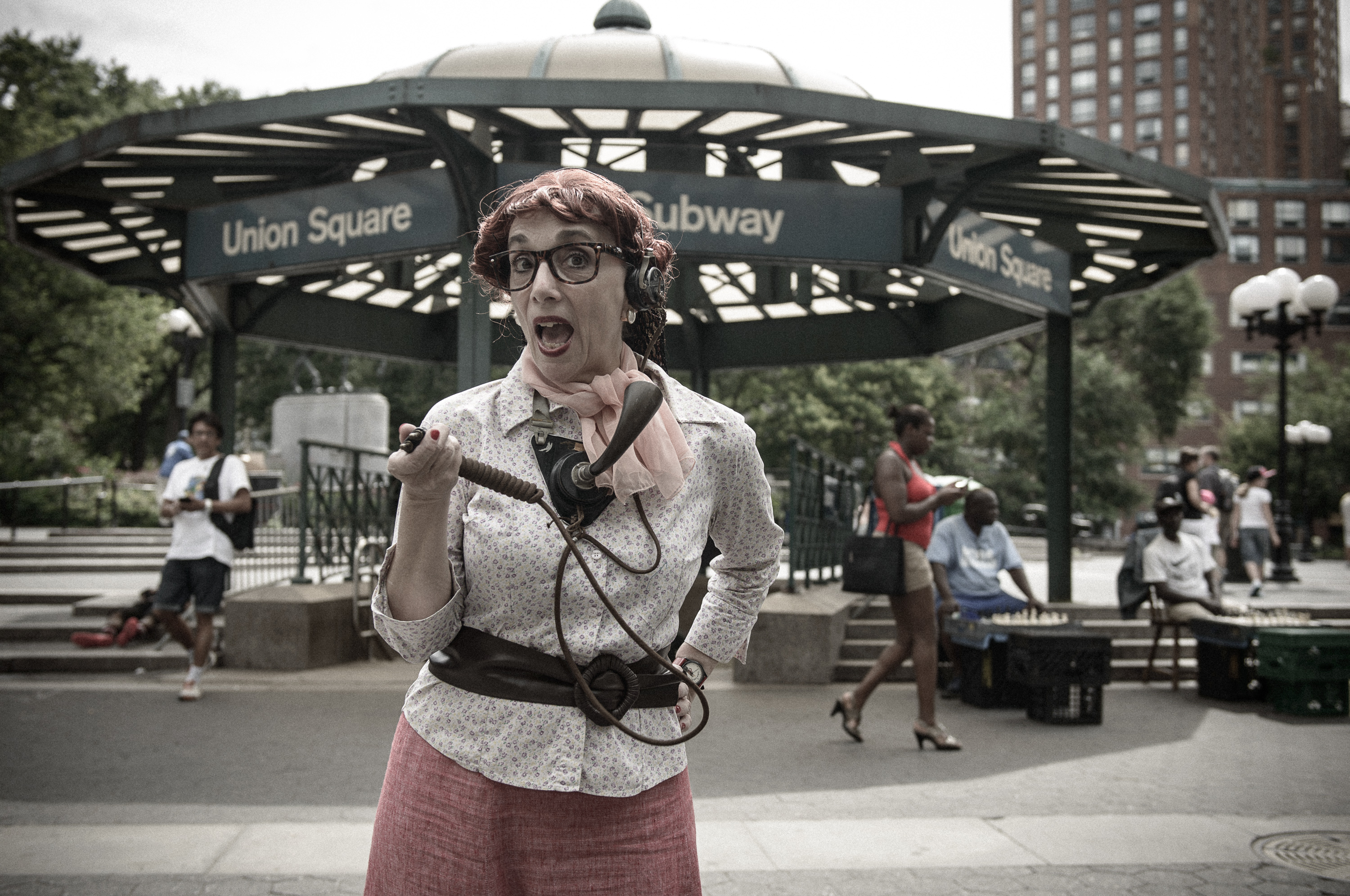 What challenges did the theme present you in creating a project for public space?
It is always a challenge to work in a public space as you cannot block the sidewalk—and as I am asking people to leave a message on a vintage telephone I will have to be aware of the flow of pedestrians. Also I had to locate a vintage telephone and am working with a sound technician who will install a recording device so that passers-by can leave a voice message to the past.
What excites you about the prospect of presenting this work?
I can't wait to interact with people and see how they respond—often it is not what I expect and that is the best that can happen—the unexpected!