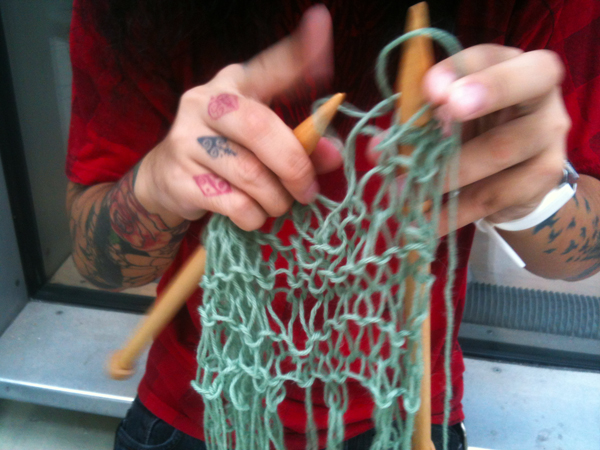 Photo courtesy of Marie Christine Katz
Marie Christine Katz is a visual artist working in performance, video, and installation. For this year's Art in Odd Places festival, Katz explores stories, memories, maps, and personal histories with her participatory project, "Let's Take a Walk … I Need You." With the help of passersby, Katz will offer spontaneous knitting lessons and co-create a knit costume that unravels as she conducts a Twitter-guided participatory walk down 14th Street. With AiOP MODEL in full swing, we caught up with Marie Christine Katz to talk about her own memories and how they influenced her project.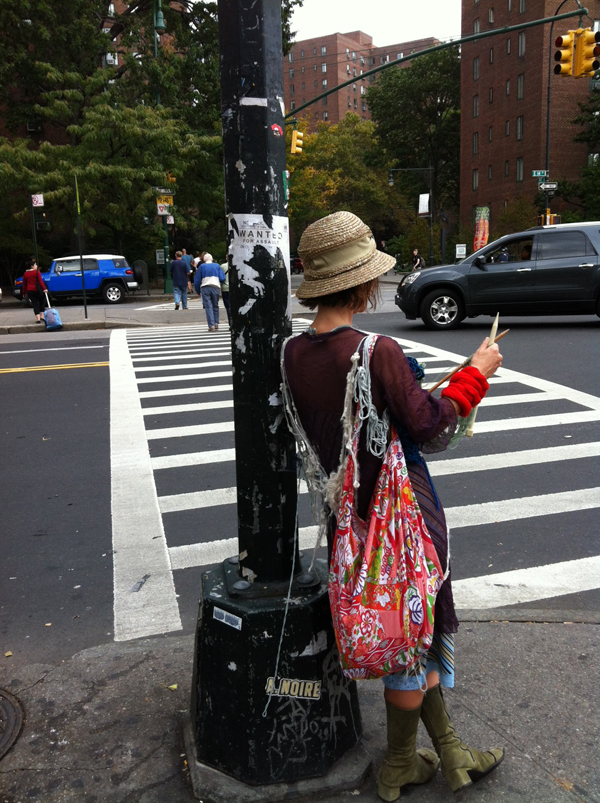 Photo by Taliana Katz
Tell us a little bit about your background.

I was born and raised in a small village in Switzerland. My village had 100 inhabitants, a church, a cafe, and a one-room school. When I was 18, I left Switzerland and traveled to various countries … exploring and learning. I studied art in various places, but my formative experiences took place when I came to New York City in the mid '80s. First as a painter and then, as I became pregnant and could not stand the smell of paint, I turned to collage and installation.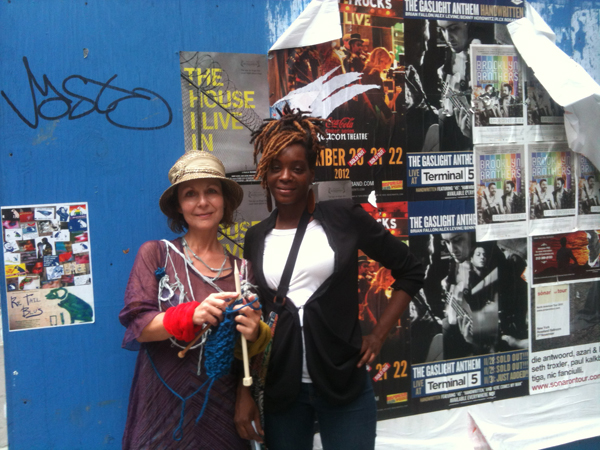 Photo courtesy of Marie Christine Katz
 How did your project come together? What was your inspiration?
I have been translating the act of walking into various projects as a way to establish my place in the world. My ongoing performance, "Let's Take a Walk", involves inviting people to go on a walk with me via Twitter. I tweet walking instructions [and] participants document their journey through video and photographs. "Lets Take a Walk" has been performed at numerous sites, including Zuccotti Park during Occupy Wall Street, the New York City Marathon, and Central Park, to name a few. In many of my performances, I use knitting as a vehicle to directly interact with the public by offering basic knitting lessons. I assemble the knitted pieces together to create a colorful, web-like costume that I wear during performances. The public becomes co-creators leading to the opportunity for discovery, dialogue, and camaraderie.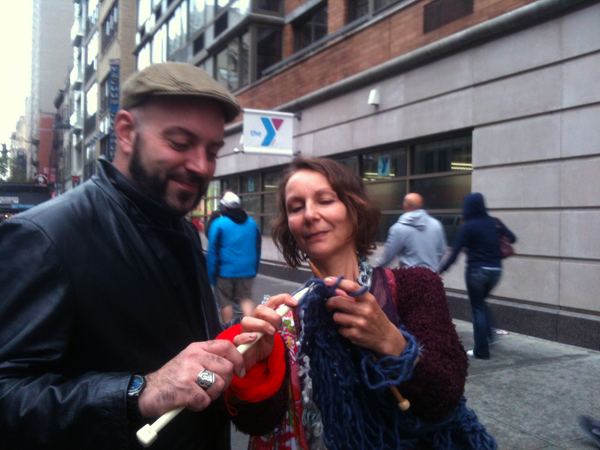 Photo by Jérôme Porsperger
Look out for Katz at these locations:
October 12, Let's take a walk # 28, start at 6:30pm departing from Union Square south. A drummer, a town crier, a tweet master and Katz herself will lead you west along 14th Street.
 October 14, Let's take a walk #29 start at 11am, departing from Union Square south walking east along 14th Street.
October 13 & 15, throughout the day, the artist will display the remains of the costumes from the walks at various points on 14th Street.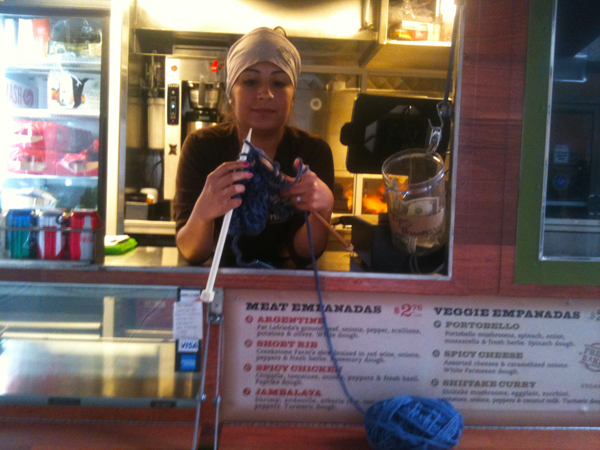 Photo courtesy of Marie Christine Katz

 Invite a friend, a lover, an enemy, a stranger to join us.
              Looking forward to share those moments with you
Also, feel free to follow Katz on Twitter to participate in "Let's Take a Walk … I Need You" from anywhere in the world!