May 1st drew as many as 30,000 people to Union Square for Occupy Wall Street's historic May Day celebration.
Art in Odd Places was at the center of the action, encouraging people to walk, strut, swagger, saunter, and parade down our MODEL runway. It was all part of the art strike – Occupy Wall Street's call for cultural workers to take back public space and fight for economic justice.
Three weeks later, we're looking back on that important day.  Click here to see a video of the action, and check out the photos below:

This protestor is one of the many crowd members who joined our runway

Another protestor struts her stuff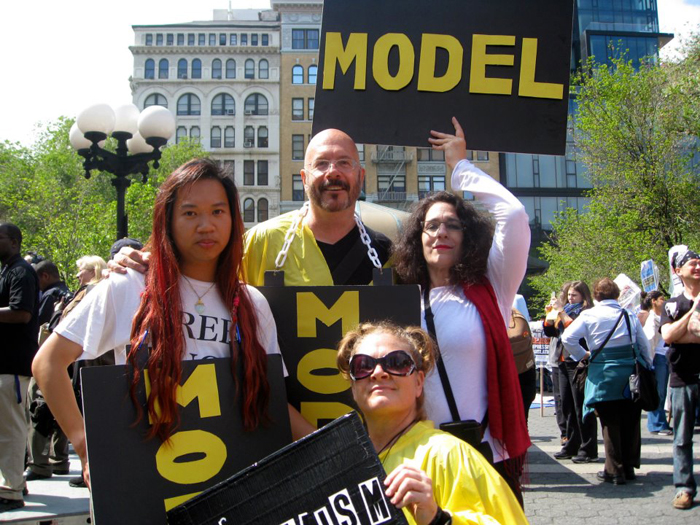 AiOP founder Ed Woodham (upper middle) poses with Edith Raw (lower middle) and protestors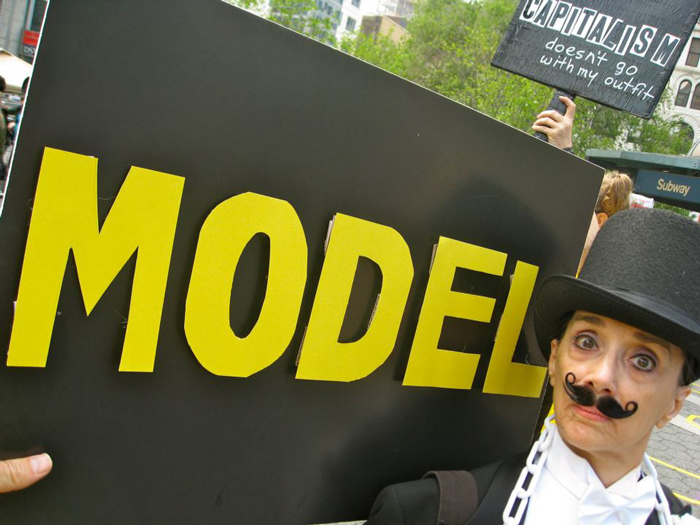 LuLu LoLo, the Gentleman of 14th Street, frowns upon economic inequality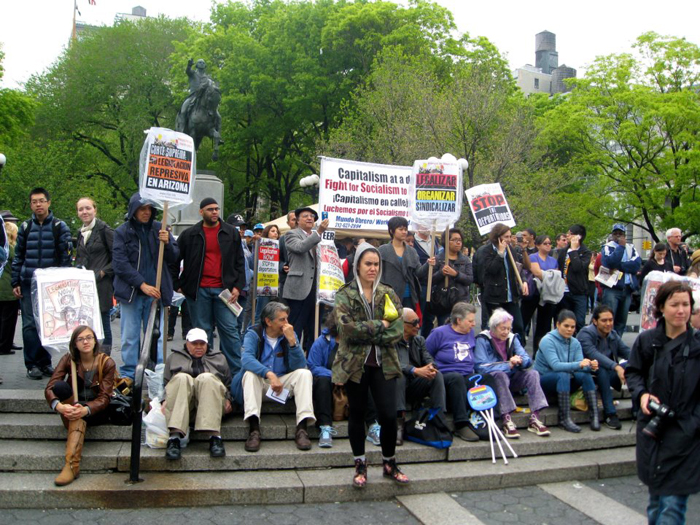 The crowd watches our MODEL runway and the speakers on stage
Click here for the rest of AiOP's May Day album, and click here for a Flickr group featuring over 200 art strike photos.