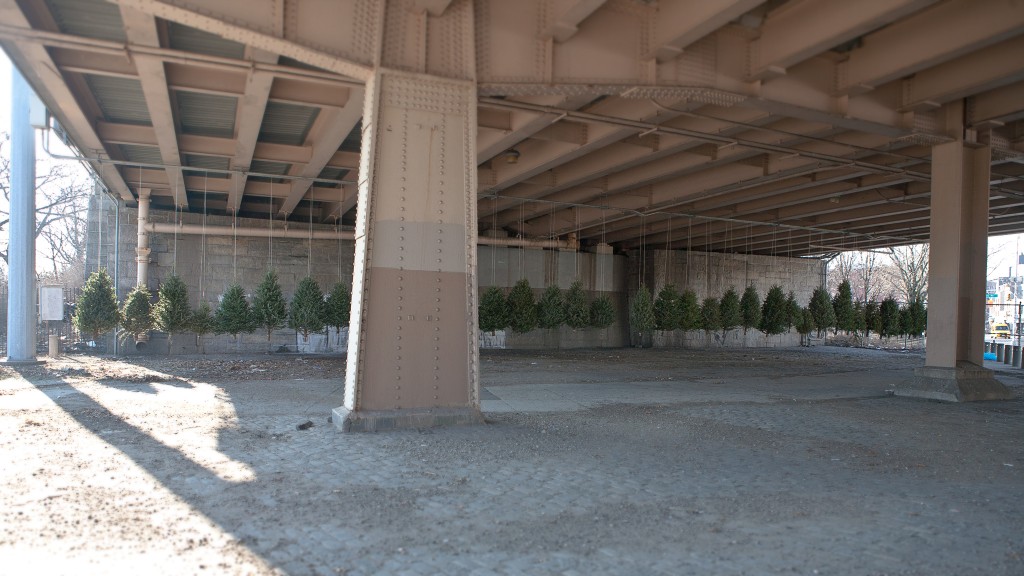 Michael Neff is an artist, designer, and photographer living in Brooklyn, New York. He's also pretty creative when it comes to figuring out what to do with your discarded Christmas tree.
His installation, titled Suspended Forest, hung under the BQE in Williamsburg, Brooklyn. For those who missed it, here are a few photos courtesy of the artist.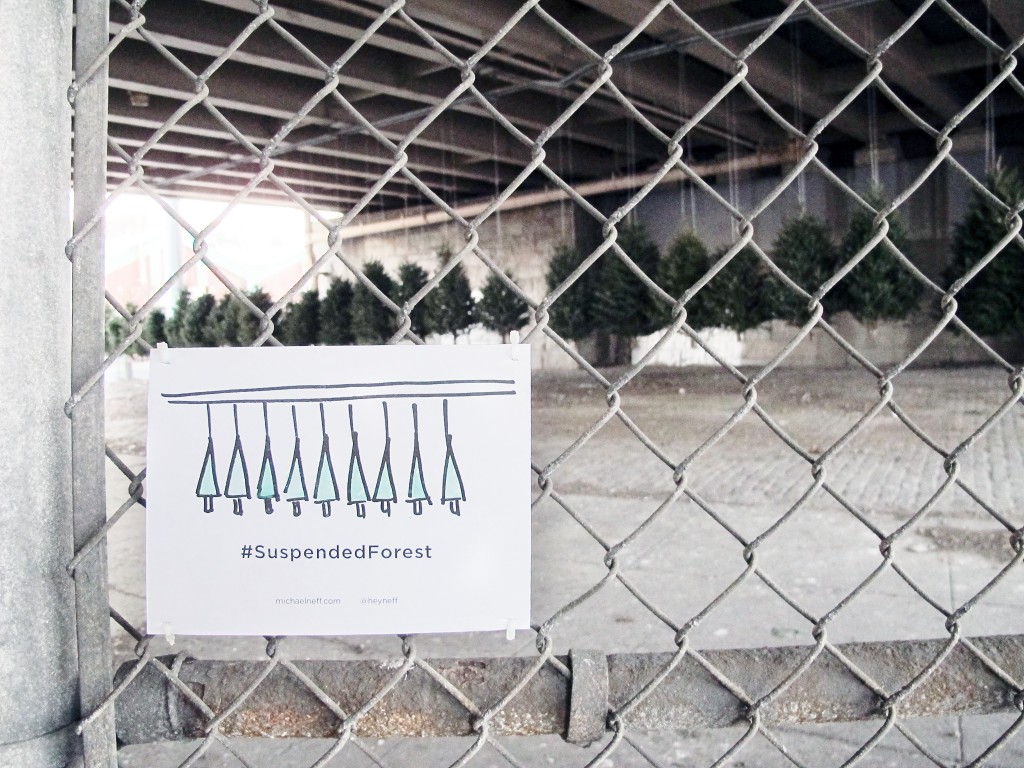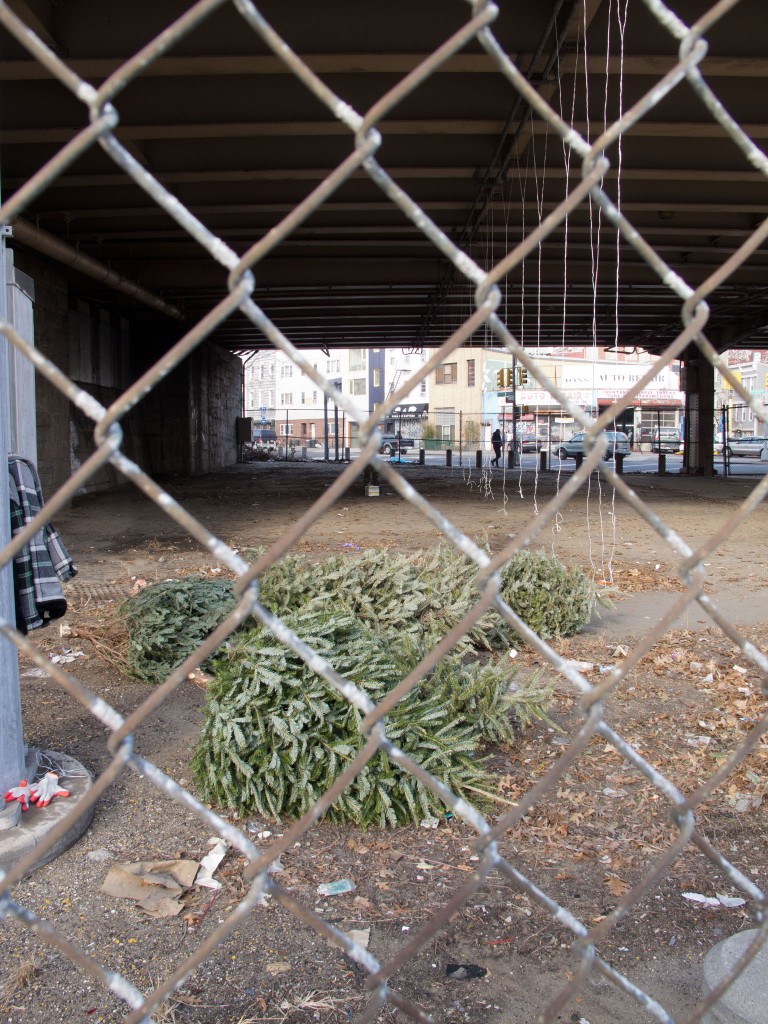 "After December 25th, New York sidewalks are crowded with stacked Christmas trees that no longer have a purpose," Neff writes.
"I wanted to figure out a way to give these trees another purpose, and perhaps encourage people to think about our consumption around Christmas."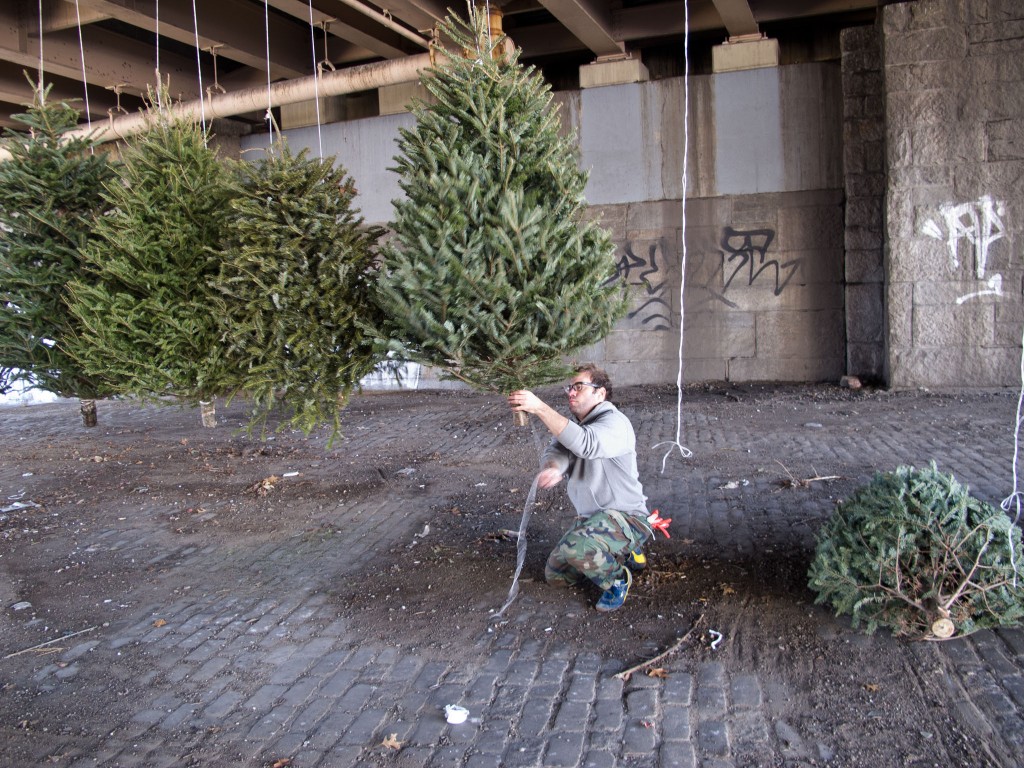 "This year I hung 35 trees side by side by side in an unused space under the BQE in Williamsburg that is fenced off from the public, creating an unexpected and enchanting presence in an otherwise drab stretch of pavement under the highway. This area is bordered by Metropolitan Avenue which provides a lot of foot traffic, and therefore a broad audience. I enjoy installing art in the public sphere as it has the opportunity to be seen by and affect people who might otherwise miss it if it were installed in a gallery or museum."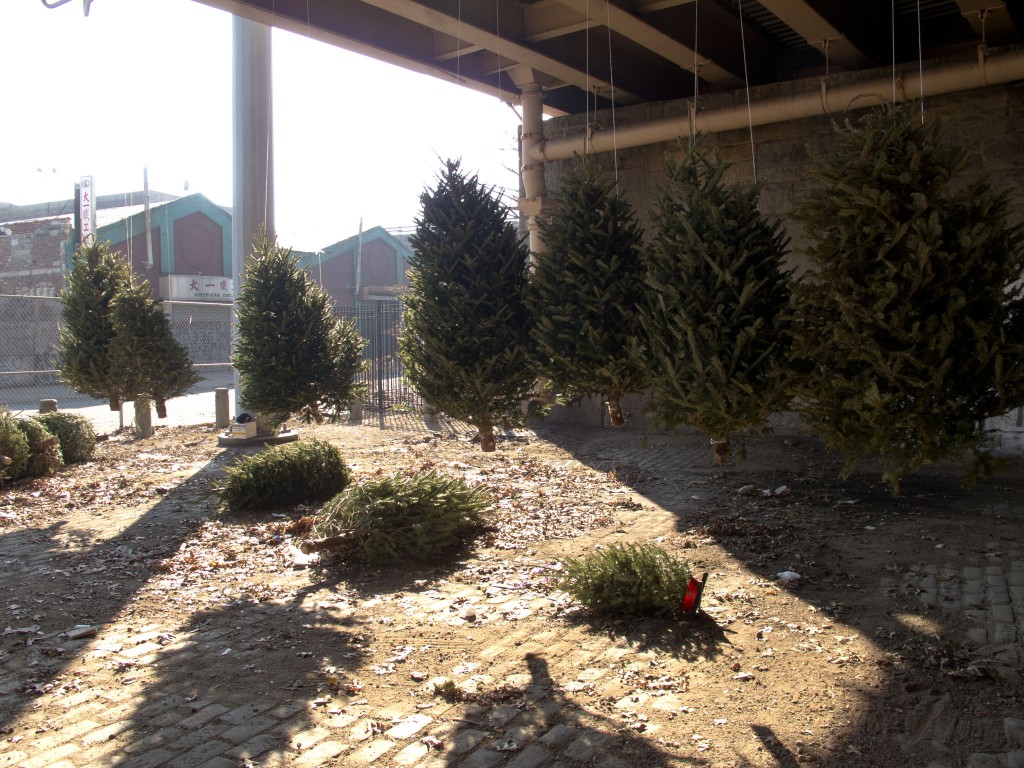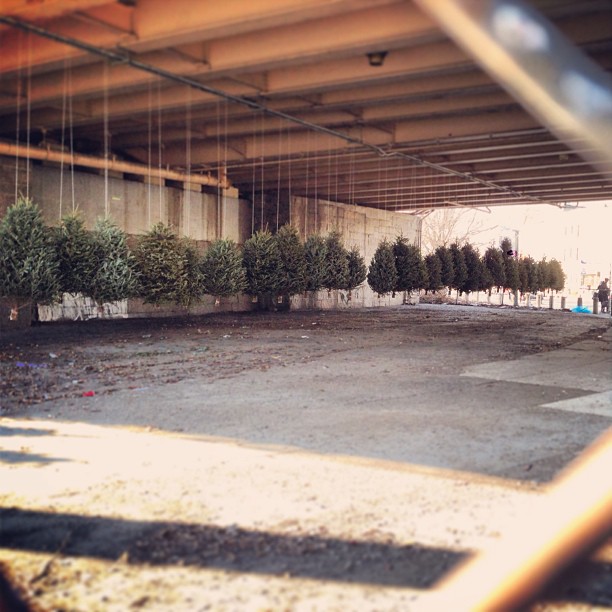 Check out more photos on Instagram with the hashtag #suspendedforest.