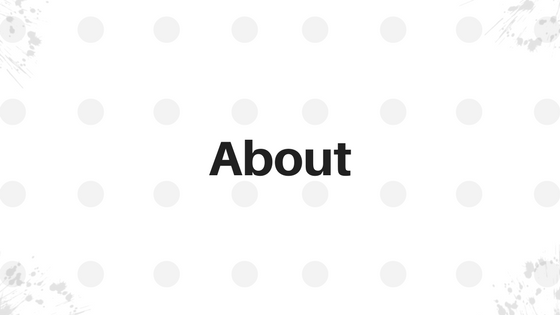 Art in Odd Places is made up of a group of arts professionals who work collaboratively to produce the festival. Most of the organizing happens around busy work/life schedules, to create an opportunity for creativity to inspire daily lives. AiOP 2017: NOISE/Orlando is brought to Orlando by the Downtown Arts District and is funded by grants, sponsorships, and individual donations. The core group of organizers change from year-to-year.
The AiOP 2017 Orlando organizers are:
Ed Woodham, AiOP Founder & Director
Barbara Hartley, Executive Director, Downtown Arts District
Julian Chambliss, Curator
Rachel Simmons, Curator
Moriah Russo & Leah Sandler, Co- Curatorial Assistants
Carey Estes and Tiffany Stewart, Website Designers + Developers
Whitney Morris, Microsite Master
Amy Spence, Social Media Strategist

About the Curators
Rachel Simmons lives and works in Winter Park, Florida. She holds an MFA from Louisiana State University. Since 2000 she has been actively involved in socially engaged art projects as an artist-educator at Rollins College. In 2009, she was given the Florida Campus Compact Service-Learning Faculty Award for the State of Florida. That same year, Rachel journeyed to Antarctica for the second time to make work about climate change and ecotourism. Most recently, she traveled across the desert landscapes of Namibia to research ecotourism in southwestern Africa. She often collaborates with scholars from other academic disciplines to create her mixed media work. Current collaborative projects include Future Bear with Julian Chambliss and The Aesthetics of Scale with Lee Lines.
Julian C. Chambliss is Professor of History and Coordinator of the Africa and African-American Studies Program at Rollins College.  His interdisciplinary research and teaching explores comics, cities, and community in the United States.  As a teacher-scholar concerned with these issues, he has worked on the environmental comic project Future Bear with Rachel Simmons and he has designed public history projects that trace community development, document diverse experience, and explore the cultural complexity in Central Florida. His curation projects include AfroFantastic: Black Imagination and Agency in the American Experience and Beyond the Color Line: Historical Narrative of Education and Enterprise in the Black Experience. He has been recognized for his community based work as recipient of the Cornell Distinguished Service Award recipient (2014-2015) and Florida Campus Compact Service Learning Faculty Award (2011).
About the Co- Curatorial Assistants
Moriah Russo is a creative organizer based in Orlando, Florida. Since graduating with a B.A. in Art History and Studio Art from Rollins College, she has expressed her dedication for accessible education through creative activism as co-curator of the semiannual publication and exhibit of feminist art, AGENCIES, facilitating community workshops and meet-ups for the annual Orlando Zine Fest, and freelance arts coverage for the Orlando Weekly.
Leah Sandler is an interdisciplinary artist, writer, and educator based in Orlando, Florida. She graduated with a Bachelor of Arts from Rollins College in 2014 and will graduate in December of 2017 with her Master of Fine Arts from University of the Arts in Philadelphia. Sandler has taught in the studio art program at Seminole State College in Lake Mary, Florida, and is a regularly contributing writer to the Orlando Weekly.
Curatorial Essay
Co-Curators Julian Chambliss & Rachel Simmons
We chose NOISE as this year's Art in Odd Places (AiOP) theme as a way to capture a pivotal moment in Orlando. From Disney's "magical" narrative launched in the 1970s to contemporary innovation in technology and the arts, Orlando has always been a place with dynamic creative energy. It is also a place undergoing rapid population growth, expanding economic opportunities and changing demographics. In the midst of so much flux in our community, we approached this project with an idea to "take a moment" and "listen" to our city anew. Orlando's depth and complexity can often be missed in the tumult of outside voices that may think they know Orlando, but who do not actually know its neighborhoods and communities. We developed our vision for AiOP Orlando with the recognition that recent tragedy has drawn attention to the deep bonds of community that define every day life for Orlandoans.  Community is at the heart of our vision for this year's AiOP; through it we seek to explore space and place by providing an opportunity for art to collectively create meaning.
When developing this year's focus of NOISE, we were intrigued by the layers of meaning one could extrapolate from that single word. From ubiquitous commotion in the environment to the intimate rhythms of life, we understand noise as a fundamental element of everyday life.  In the densely populated city of Orlando, noise is ubiquitous and fluid. But beyond shaping our daily lives, we wanted to ask how noise functions in our broader social, cultural and political systems. What role does noise and noise-making play in our identities, our relationships and our futures? Our call to artists invited a consideration of noise in all of its nuanced complexity. We are excited about the opportunity to bring the dialog we have had with the artists to the public.
As we went through the process of selecting artists for this year's festival, we made choices, which would express our understanding of the rich creative culture of Orlando. Artists were selected because their projects expand the public's concept of NOISE as it relates to public spaces and community voices in downtown Orlando. In thirty-five projects representing diverse artistic practices, festival-goers will encounter many variations and interpretations of NOISE. Projects encourage festival-goers to become collaborators as they engage in interactive visual, musical & performative explorations. They are invited to be heard in Logan Anderson's "The Listening Project" and see representations of populations for whom feeling silenced is a daily experience in Lisa Cody-Rapport's "LISTEN." From Brian and Ryan's roving performance featuring wearable sound "Collection Helmets," to Sydney Stretz's reenactment of an overheard conversation in "A Conversation about Trucks," to David Staley's exploration of databased noise in a "Monument to Lost Data," AiOP artists are responding to the complexity of NOISE in our public sphere.  At this pivotal moment in Orlando's history, AiOP is an important voice in a conversation about who we are and how we collectively navigate the noise of daily life in our city.