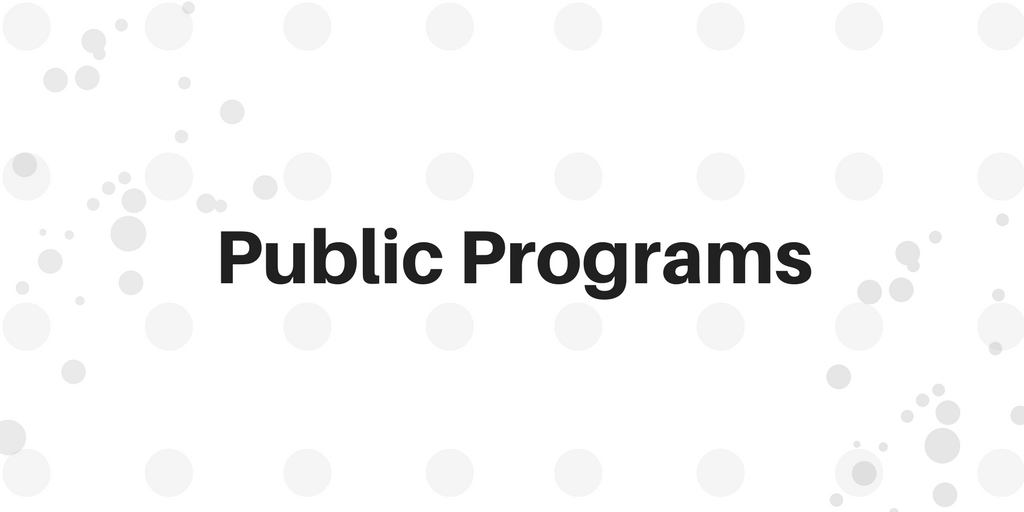 Thursday, November 9, 6-9 pm
Gallery at Avalon Island @ 39 S. Magnolia Avenue
Art in Public Spaces, 6 pm
Tiffany Sanders will moderate a conversation with panelists Vanessa Andrade (A Shop), Ginger Dugan (Curator of Baggage Claims at OMA), Shannon Fitzgerald (Executive Director of Mennello Museum of American Art and Public Art for the City of Orlando), Terry Olson (Director of Orange County Arts & Cultural Affairs), and Rangsook Yoon (Director of Experiences at Art & History Museums Maitland).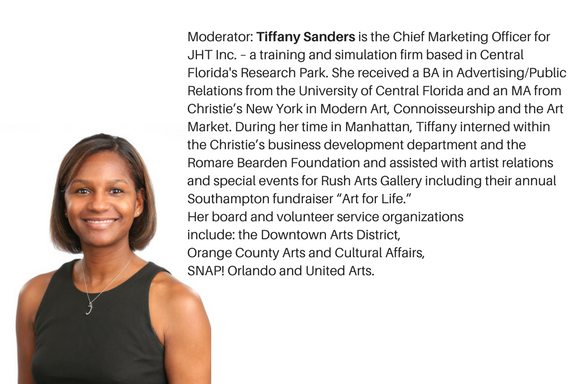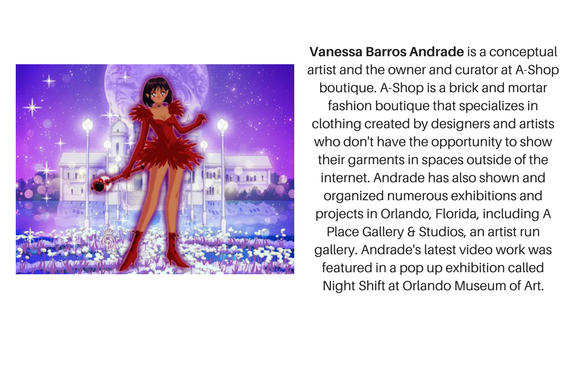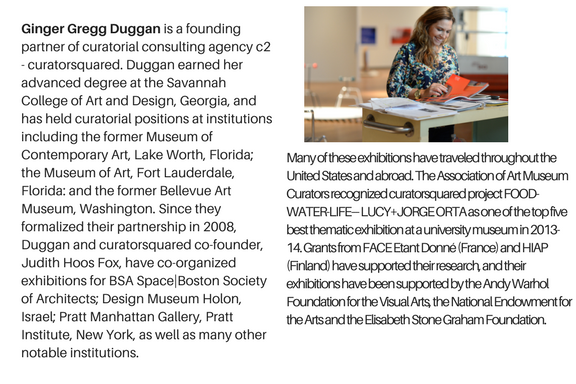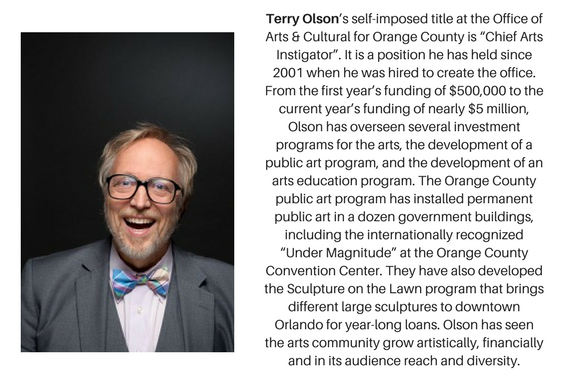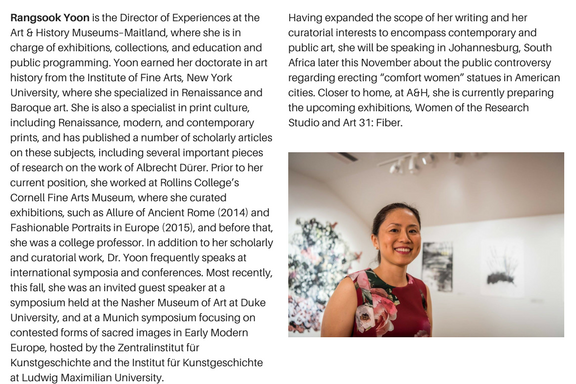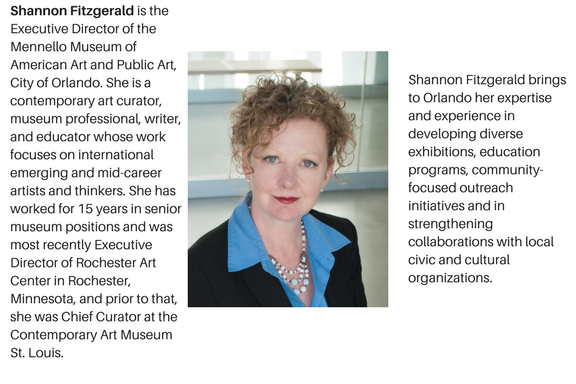 Artist Panel, 7:30 pm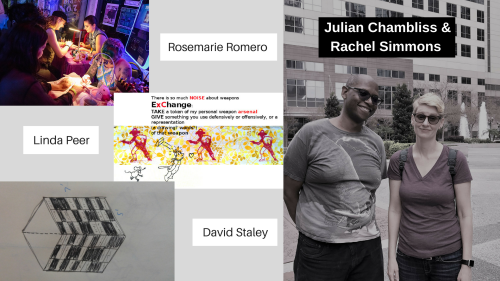 Curators Julian Chambliss and Rachel Simmons lead a conversation with three of the visiting artists; Linda Peer from Utah (Exchange roving performance), Rosemarie Romero from Miami (Porn Nail$ Mobile Salon an interactive installation & performance) and David Staley from Ohio (Monument to Lost Data Sculpture).
Linda Peer is primarily a sculptor, currently applying the alchemy of art to weapons, self-defense, and aggression. She teaches sculpture at FIT in NYC, received an NEA grant, and created an installation for the New Museum. She resides in an alternate reality near Capitol Reef, Utah. There, she's an outdoors-person.
Rosemarie Romero is a Feminist Latinx Artist whose colorful work addresses gender, sexuality, class, women's labor, and identity with interactive installations, cultural exchanges, and humorous camp spectacle. She received her MFA in Creative Photography from University of Florida. She is based in Miami, FL.
David Staley is the interim director of The Humanities Institute and an associate professor in the departments of History, Design and Educational Studies at The Ohio State University. He is president of Columbus Futurists and host of CreativeMornings Columbus.
---
Festival Tours Begin at the City Arts Factory, 29 Orange Avenue at Pine Street
Friday, November 10 at 12, 3pm (with Curators)  & 6pm
Saturday, November 11 at 12, 3pm (with Curators) & 6pm (with Co-Curatorial Assistants)
Sunday, November 12 at 12,  & 3pm (with Curators)