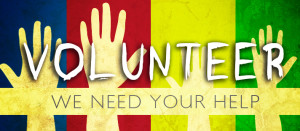 We are seeking and training festival volunteers!
Be a part of something completely different, something new, something that needs someone just like you!
Volunteer roles will include:
Docents/Guides
Check-in/Check-out
Setup/Breakdown
Area Coordinators
Artist Assistant
VIP Event Assistance
Artist Reception Assistance
Pick a Volunteer Training Session to attend!
Thursday, September 10, 10 am – 11:30 am
Saturday, September 12, 10-11:30am
Sunday, September 13, 10-11:30am
Monday, September 14, 6:30-8pm
Wednesday, September 16, 6:30-8pm
Training sessions are held at:
ORLANDO PUBLIC LIBRARY
In the Cypress Room
101 E Central Blvd, Orlando, FL 32801
Corner of Rosalind Ave and Central Blvd
Can't attend a training? There is another option, please contact us at Volunteer4AiOP@gmail.com
---
Join the AiOP Orlando Volunteer Facebook here.
Download training manual here.
Training Video here.
Sign up for volunteer shifts here.