By Matthew Morowitz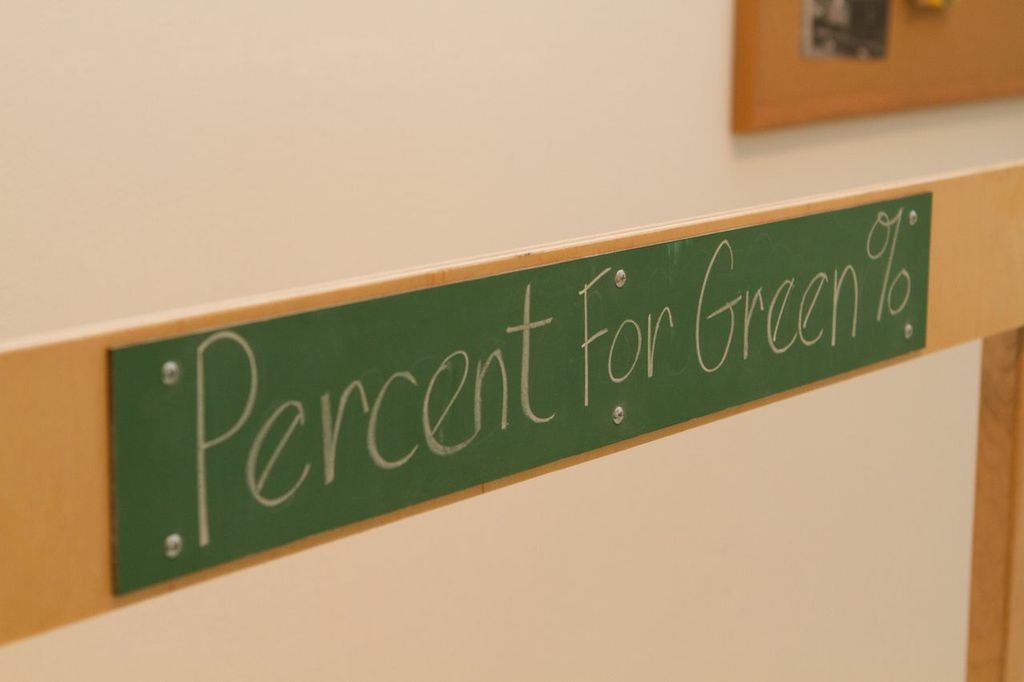 PERCENT FOR GREEN. Photo courtesy of Julie Lemberg.
The intersection of art and social change is a subject that has always attracted Art in Odd Places (AiOP). Even more so is when it is a project that has been spearheaded by one of our own. PERCENT FOR GREEN is one of those kinds of projects; created by former AiOP artist Alicia Grullon, PERCENT FOR GREEN "examines how art can facilitate community coalition to create solutions for environmental progress in the City and promote more discussion on Climate Change. The project's objective is to co-author a bill with Bronx residents that protects the environmental rights of people in underserved areas."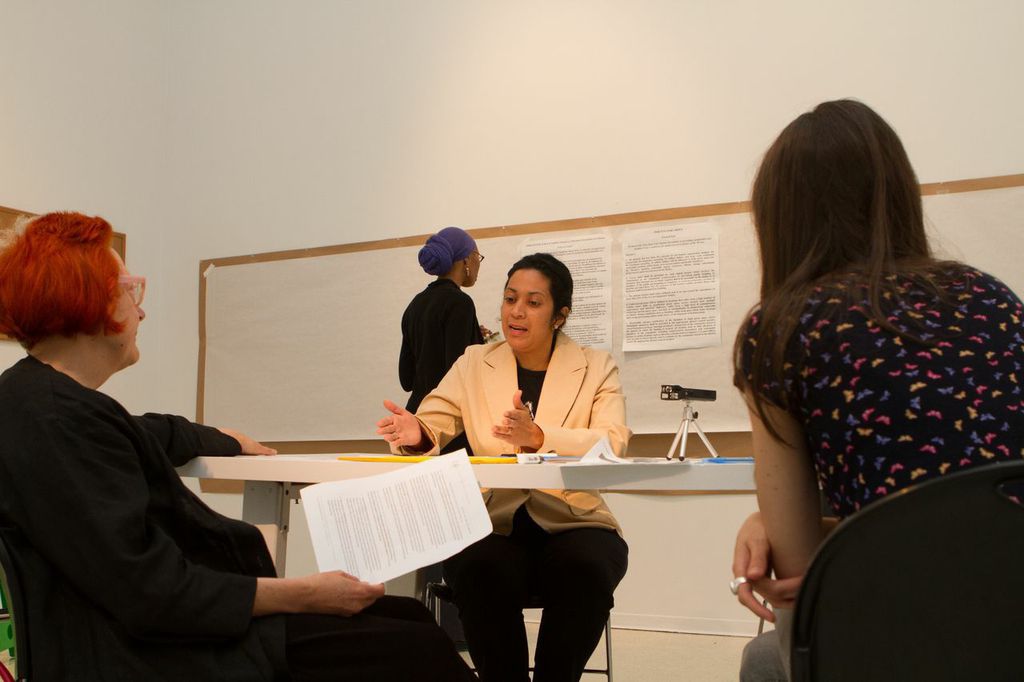 Alicia Grullon. Photo courtesy of Julie Lemberg.
For this project, Grullon is inviting city residents to sit at round-tables, in public and domestic spaces, and attend workshops, presentations, and discussions to engage in conversations on creating solutions for environmental imbalances in their neighborhood, as well as to help create new "Percent for Green" legislation. These programming venues will also strongly focus on the city's underserved groups.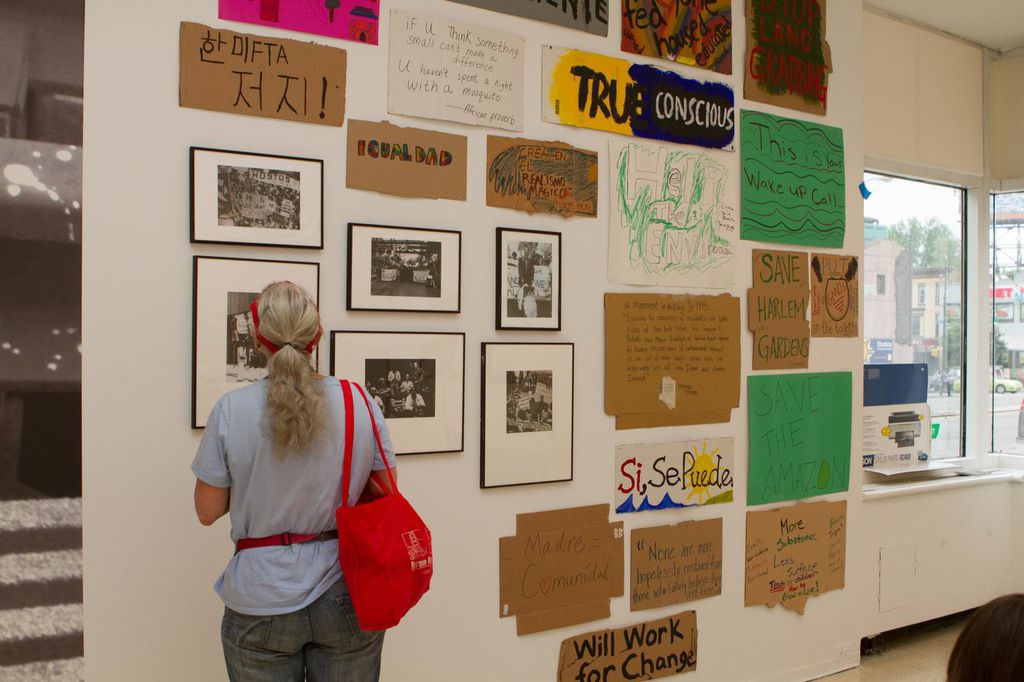 PERCENT FOR GREEN. Photo courtesy of Julie Lemberg.
Running at the Longwood Arts Gallery (Grand Concourse at 149th Street in HOSTOS Community College) from June 5th-August 6th, PERCENT FOR GREEN is part of InClimate, an exhibition curated by Regina Cornwell and presented under the auspices of Franklin Furnace and its co-founder Martha Wilson. Grullon will be present at the gallery from 12-3pm until June 30th, and then from 12-5 from July 1st-August 5th. During this time, Grullon will be researching topics, as well as helping visitors "brainstorm solutions, discuss legislation points or talk about the environment, economy, and society."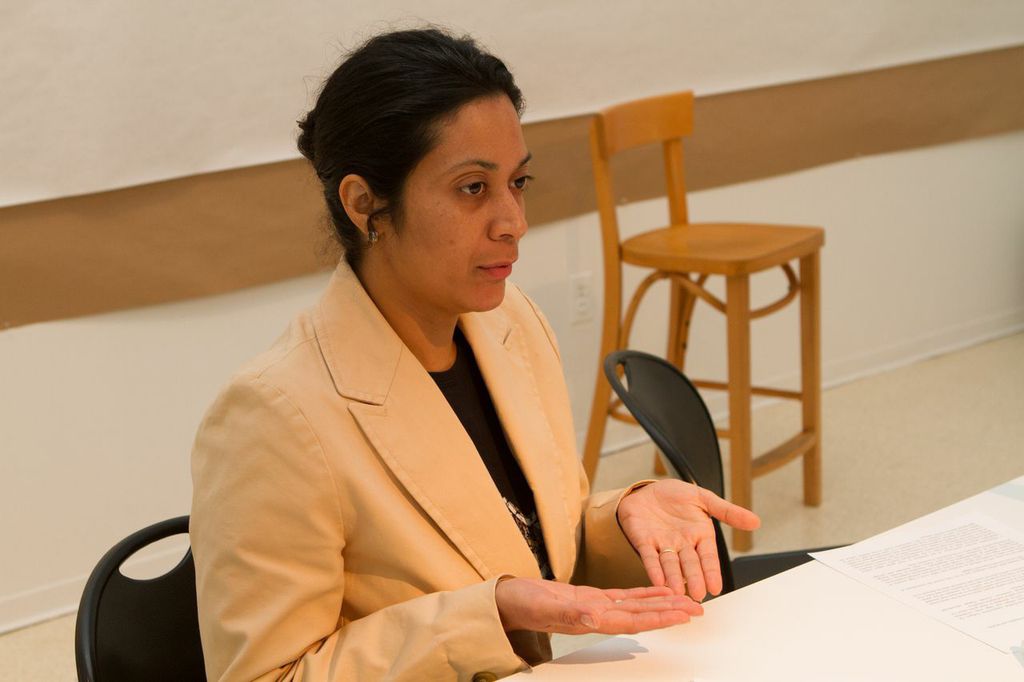 Alicia Grullon. Photo courtesy of Julie Lemberg.
Certain days of the week will have different meanings and activities that shake up different aspects of the project. For example, Mondays are for ACTION!; every Monday, Grullon will help visitors make 311 calls, contact local council members, and/or write a letter to the mayor. She encourages all visitors to bring any images they have taken and concerns they have and want to talk about. Tursdays are OPEN THURSDAY!, a day where concerned citizens can use the space for a workshop, presentation, or discussion. Anyone who is interested can submit an idea to: percentforgreen@gmail.com.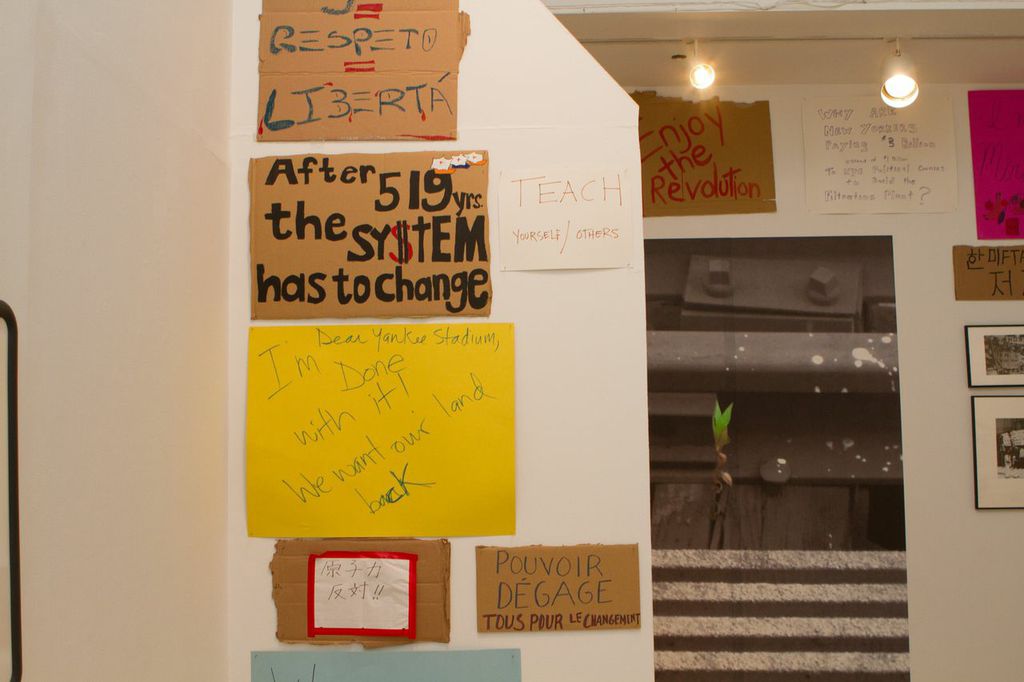 PERCENT FOR GREEN. Photo courtesy of Julie Lemberg.
For more information on the project, be sure to check out the blog, and for more information on InClimate, be sure to check out and like their Facebook Page. More information on Longwood Arts Gallery can be found on the Bronx Arts website, and further information on Alicia Grullon can be found on her personal website.