by Evalynn Rosado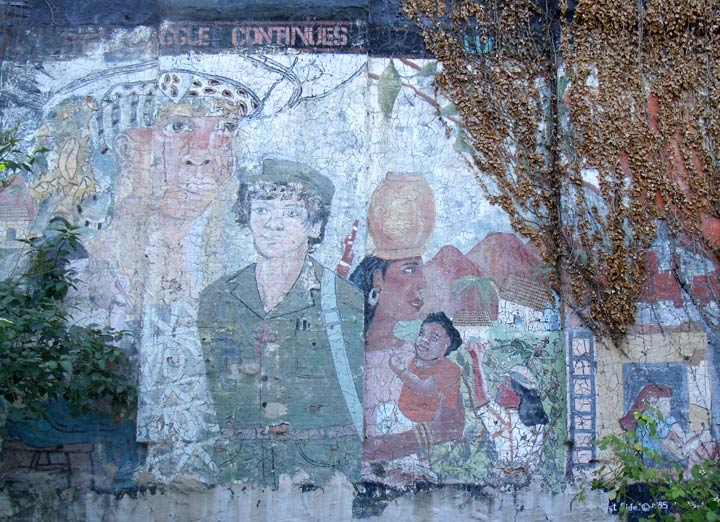 In the East Village near the corner of Avenue C and 10th Street is a museum that calls itself "a living archive of urban activism" — The Museum of Reclaimed Urban Space (MoRUS). On its walls hangs documentation of defining moments of activist protests and information on the many transformations of the neighborhood. Go on one of their weekend tours and you will begin to see that claiming space is in the DNA of East Villagers.
For many residents of the East Village in the 1970s and 80s, claiming space meant squatting. Artists and activists broke into city-owned abandoned buildings and refitted them to their needs. Residents of these squats had to defend their homes on multiple occasions, resulting in many arrests. Most of these squats are now gone but the ones that remain are now legal and called "Homesteads". 155 Avenue C, the location of MoRUS, is one such remaining squat.
Other residents of the East Village claimed empty lots as space for community gardens. Activists like the Green Guerillas began the community garden movement in 1973 and by 1995 had created seventy-five community gardens in the East Village. Soil for the gardens has to be created and a favorite stop along the tour route is a composting site where you can spin a large drum filled with fresh soil.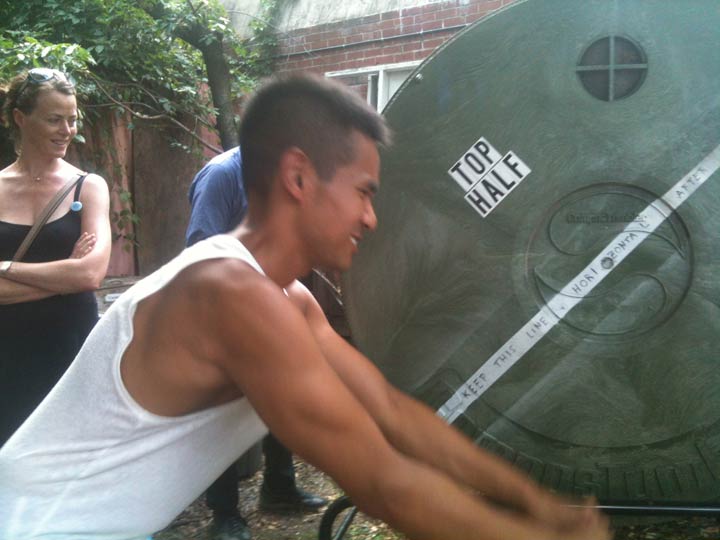 As the neighborhood became gentrified and land gained value, gardeners and community activists had to defend their gardens. Many were not successful but the gardens that remain are beautiful urban oases, gathering spaces for the community and reminders of the history of the neighborhood.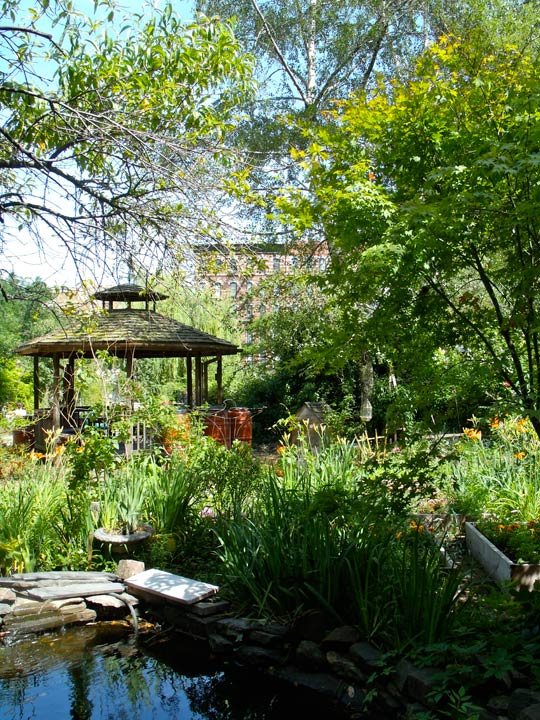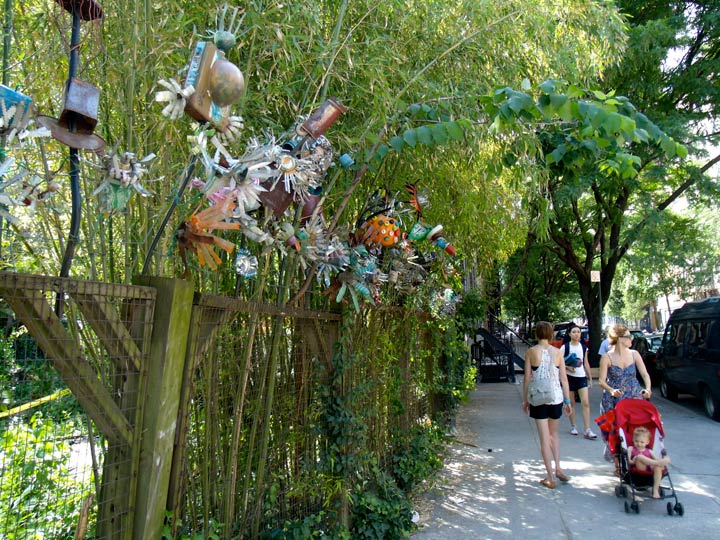 Activists and community residents lead each tour. They are a wealth of information, funny and eager to share their experiences with visitors. Bill Weinberg is one such activist/tour guide.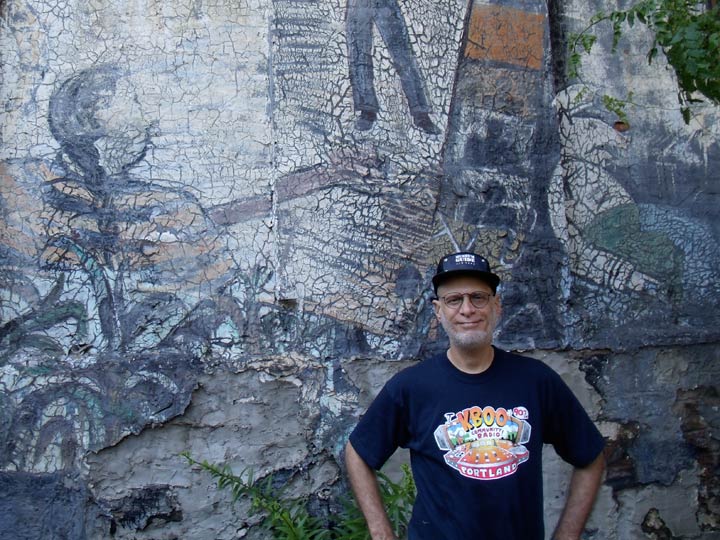 The Museum of Reclaimed Urban Space reminds us how important claiming space is to creating and maintaining our communities. Whether it's through art or activism, or both, we take ownership of our city through the spaces we claim and the East Village has a lot of spaces worth claiming.
For more information on MoRUS, check out www.morusnyc.org. Tours start at 3:00 p.m. on Saturdays and 12:00 p.m. and 3:00 p.m. on Sundays. All tours cost $20 and leave from the museum located at 155 Avenue C between 9th and 10th Streets.
From now until August 10, MoRUS is having their 1st Annual Film Fest: Reclaimed Space!
Enjoy the films in the beautiful La Plaza Cultural (garden at Avenue C and 9th Street). Several filmmakers will be in attendance. Get all the details here: http://www.morusnyc.org/film-fest
On September 4th, MoRUS will host its second annual Direct Action Fashion Show, which features fashion that draws attention to various social, environmental and political issues to create positive, sustainable change.  See you there!