By Matthew Morowitz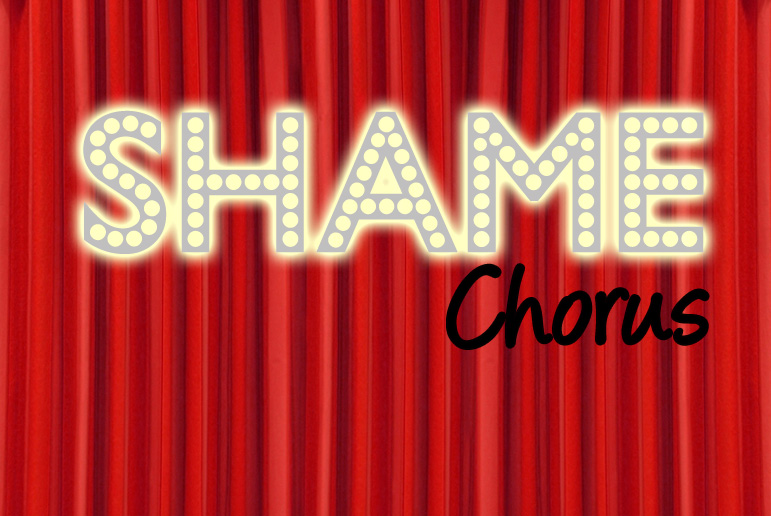 Shame Chorus Banner.  Image courtesy of Jordan McKenzie.
"This age of childhood, in which the sense of shame is unknown, seems a paradise when we look back upon it later, and paradise itself is nothing but the mass-phantasy of the childhood of the individual. This is why in paradise men are naked and unashamed [nackt und schämen sich nicht vor einander], until the moment arrives when shame and anxiety awaken [bis ein Moment kommt, in dem die Scham und die Angst erwachen]; expulsion follows, and sexual life and cultural development begins"
—Freud, 1900.
In many coming out stories, shame is a common narrative; many young gay men and women were raised by families and communities that told them their feelings and desires were shameful and aberrant.  Freud said over 100 years ago, "…when shame and anxiety awaken…sexual life and cultural development begins," but what for him was a psychoanalytic observation has in many ways become a portent narrative that has helped shape the modern LGBT community.  Yet, while many individuals will talk about having dealt with shame along their personal journeys of self-identification, most never delve too deeply into the specific feelings they had to confront, and maybe are still confronting, privately.  For artist Jordan McKenzie, it's time that this shame came out of the closet and onto the stage.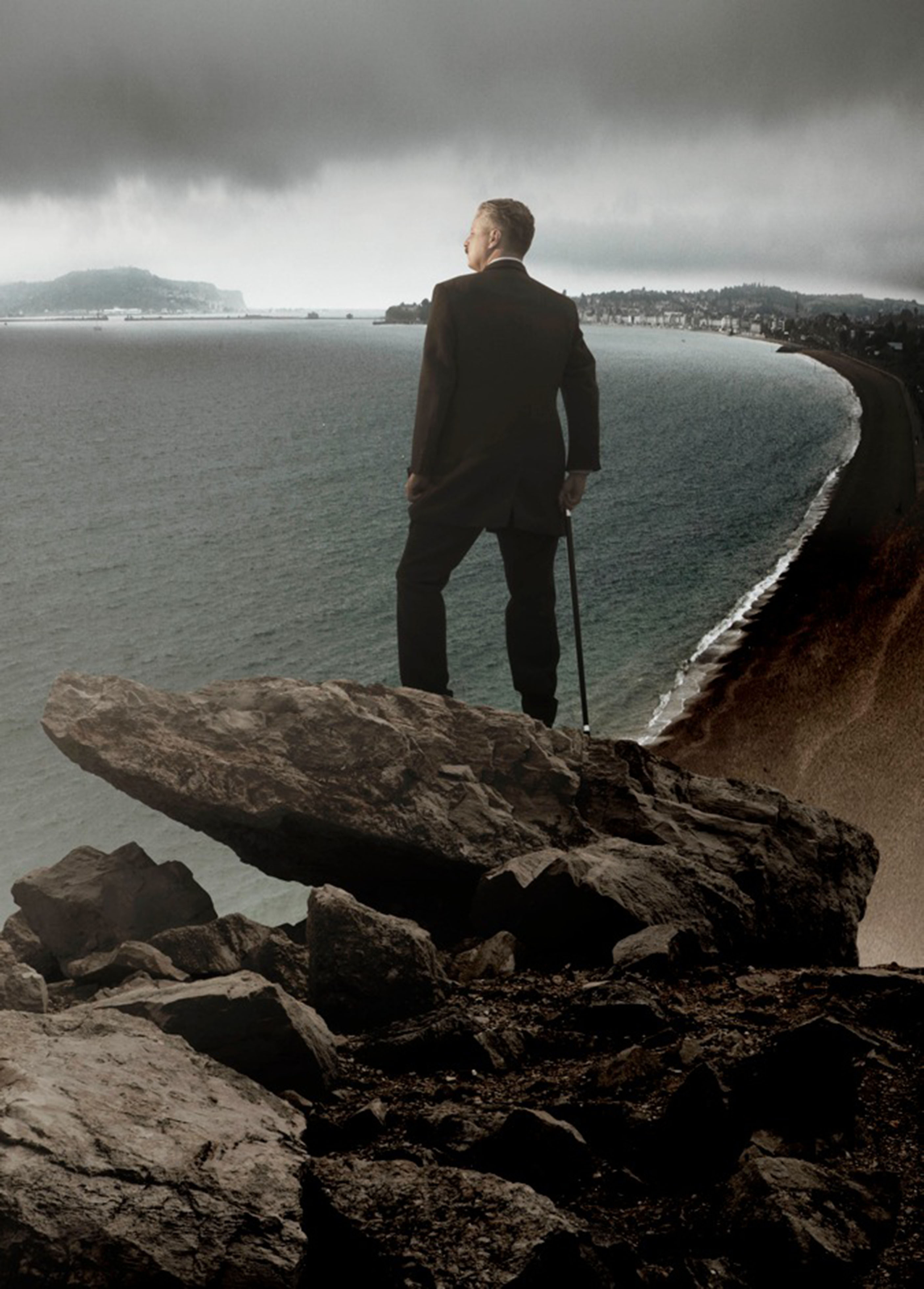 Jordan McKenzie.  Photo courtesy of artist.
Working on commission from the Freud Museum in London and in conjunction with the London Gay Men's Chorus (GMC) and psychologist Susie Orbach, McKenzie's "Shame Chorus" will be both a musical performance and cathartic exercise.  In McKenzie's words,
"I was interested in exploring this notion of shame and how we may address issues of shame in an artistic way, the project also has quite a large socially engaged outcome as well. That's what got me to think about that really, and also mostly that it was a commission from the Freud Museum in London and I wanted to think about that in relation to Freud's writings about shame in particular."
The starting point for the Shame Chorus came from Freud's famous "talking cure," the idea being that "the patient's unconscious and repressed desires could be mined by the therapist through intense confessional sessions." The piece itself will take participants' stories on a journey from an analytical to a creative space.  About 10-20 members of the GMC will be psychoanalyzed by Orbach, who is hoping to "explore and expose moments of repressed desire and shame in their unconscious stemming from their childhood experiences and the realisation/articulation of their self identified status as gay men."  Once she has collected these interviews, Orbach will send the notes/testimonies to composers, who will create original, musical scores based on them.  As McKenzie has stated,
"We're trying to contact people such as Marc Almond, Annie Lenox, quite high profile composers.  We're trying to get them on board at the moment.  We're also trying to contact the Pet Shop Boys too.  As well as that, as well as kind of high profile composers, I would like these songs to be on a spectrum, we'll also be looking at young composers who aren't as well known.  We'll also be looking at composers that operate maybe in different fields, for example show tune composers, more avant-garde composers, so it should be a real kind of mix."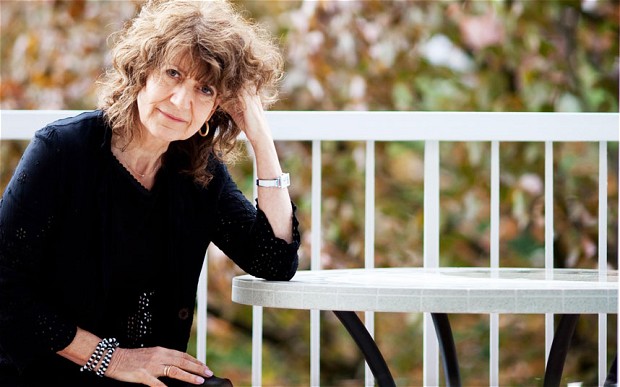 Susie Orbach.  Photo courtesy of David Levene.
Once these scores have been composed, they will then be shipped back to the GMC, who will literally sing their shame in a travelling performance, video installation, and, ultimately, be available for download.
Another important part of the project is its capacity for social good. On top of being a creative institution, the GMC has an outreach program with schools in London and other parts of Britain to tackle subjects related to bullying and homophobia. Any money made from this project and the sale of the song downloads will go directly into funding these efforts. However, these outreach efforts won't stop there. According to McKenzie:
"We are planning to do a website, which will not only act as a way of showing the work and a place where people can purchase the songs, but it will also be hopefully a place where people can go if they're experiencing isolation, if they're experiencing homophobia, and there will be writing on there, there'll be films, but there will also be help groups.  We will be approaching Stonewall and Amnesty asking them to supply links and information about their work for the website, to provide a valuable resource and place where vulnerable and isolated individuals can get information and help. We [also] have the gay rights activist Peter Tatchell making a short film talking about the importance of LGBT education in schools."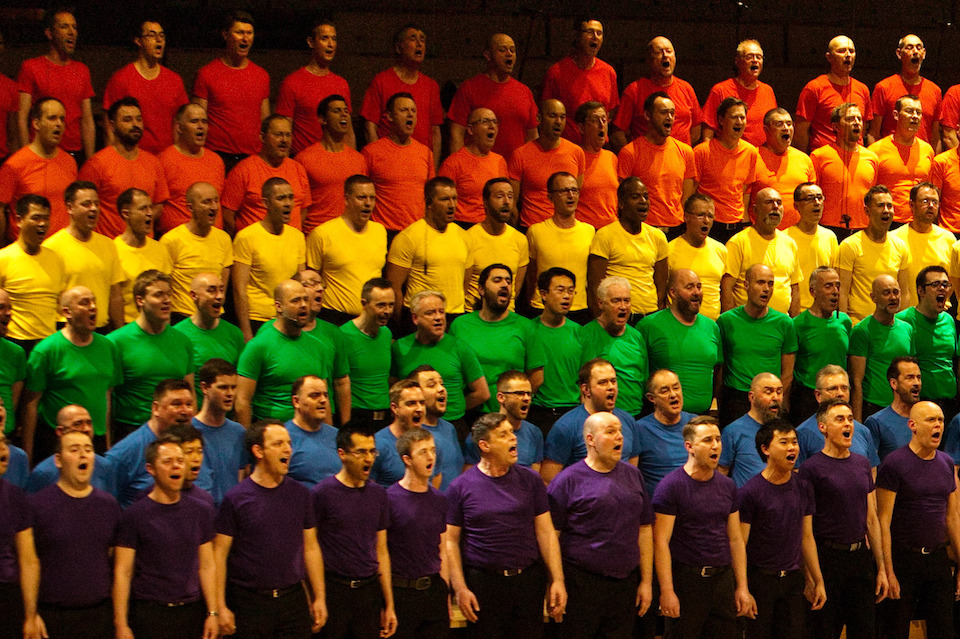 London Gay Men's Chorus.  Photo Courtesy of the London Gay Men's Chorus.
Shame Chorus is an ambitious project with the potential to turn into something more positive and it needs all the help it can to get off the ground. Monetary donations can be made on the project's Indiegogo. In the meantime be sure to follow the project's progress on Facebook and Twitter, @jmckenzie_art, and join in the conversation by using #shamechorus.