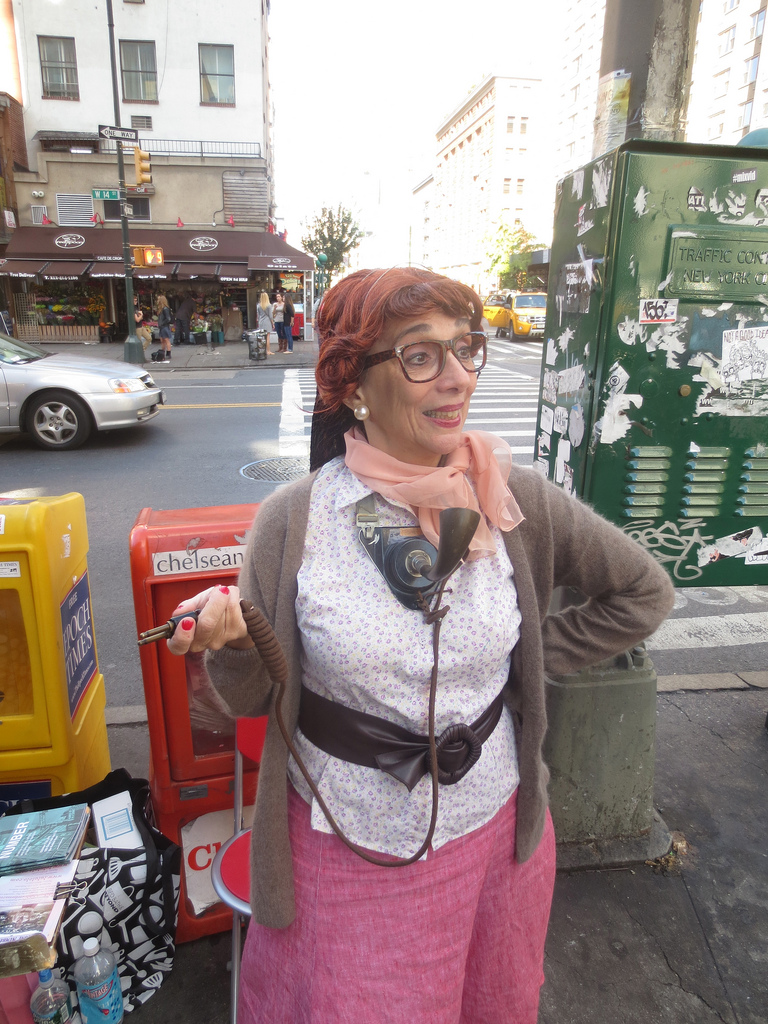 "LuLu LoLo performing at AiOP 2013 NUMBER." Photo courtesy of AiOP.
LuLu, you have been working with AiOP on 14th Street for a long time.  How did you adapt your work to the location? 
As someone who has performed for with AiOP on 14th Street—I am very familiar with the most workable parts of 14th Street. As my performance tended to be stationary—I tried to select the locations where there is constant traffic—6th  and 7th  Avenues works very well for me.  Union Square area has changed and the noise of the music and crowd was difficult as we were recording the messages.
Was there one memorable moment?  Can you tell us about it?
I had quite a few memorable moments:
Baba Israel leaving a rap message.
In another instance, after leaving a message to his father who had passed away, the caller said to me,  "this was really cathartic."  A man leaving a message to an old girlfriend.
A young woman leaving a message to W. Somerset Maugham.  A woman crying after leaving a message to her Mom who was moving from the old family home.  A friend who came by and had a conversation as a fellow telephone operator.  All of the people who remembered old telephone exchange numbers.  The people who left messages in Portuguese, Finnish, Spanish, and Turkish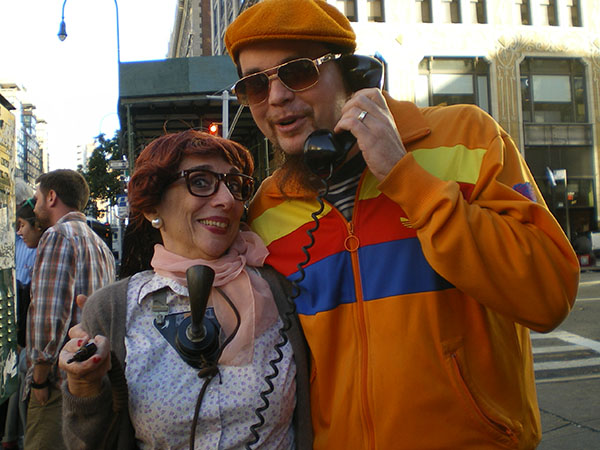 "LuLu LoLo with Baba Israel." Photographer: Natalia de Campos.
Do you have an association between number and place to add to our numerologies? 
The remembrance of all the old New York telephone exchanges which linked the geographical location of the residence to the telephone number.
What was the oddest experience or the greatest surprise?
I think Baba Israel leaving a rap message was a surprise.
One of the oddest experiences was the man who was very intoxicated leaving a tearful message to his mother who had passed away.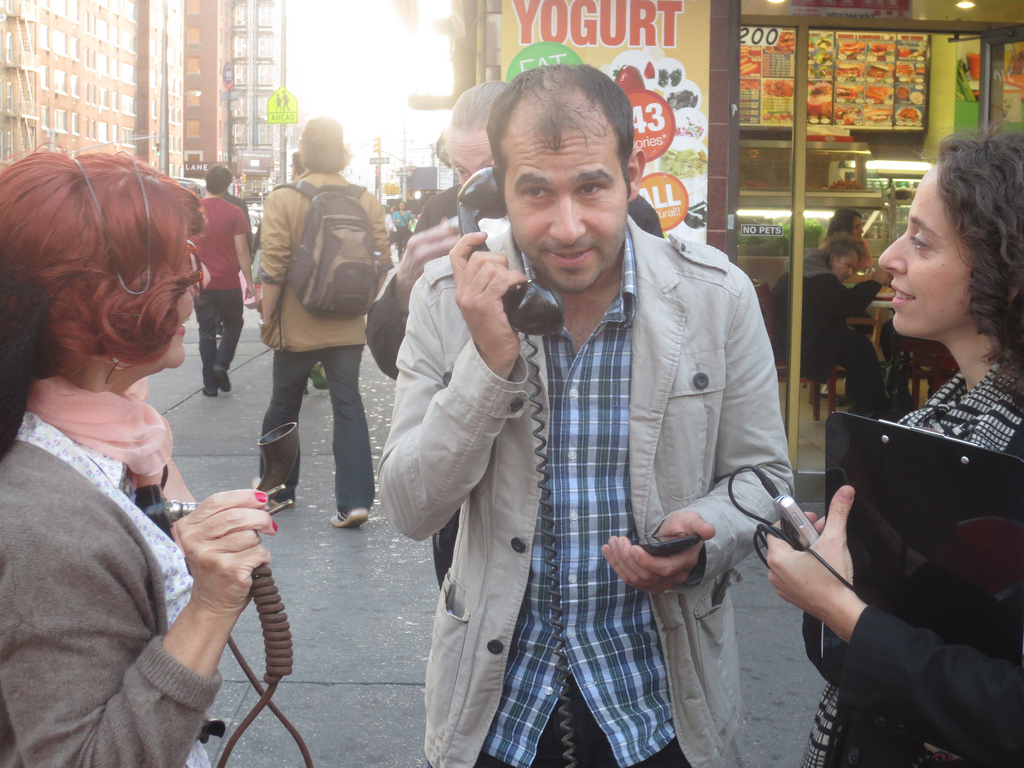 "LuLu LoLo performing at AiOP 2013 NUMBER." Photo courtesy of AiOP.
How was this year's experience different?
Over the years engaging the public has become more difficult as people are more and more absorbed into looking down at their cell phones and texting or completely tuned out by headsets.  This experience was especially different as it required a longer experience with the public—who often did not want to take the time to stop. Also having them sign a document giving them permission—was time consuming and also stopped the creative exchange.
Anything else you'd like to add?
As always it is a great experience performing on the street with the support of AiOP!